When Late Actor Anupam Shyam Shared How His Dogs Never Left His Side During Troubled Times; Said, 'One Of My Dogs Took Over My Negativity On Her And Died'- EXCLUSIVE
Late actor Anupam Shyam had once told us in one of his interviews a few months back that his pet dogs have been a strong pillar of support for him. Here is what he had shared about his bond with them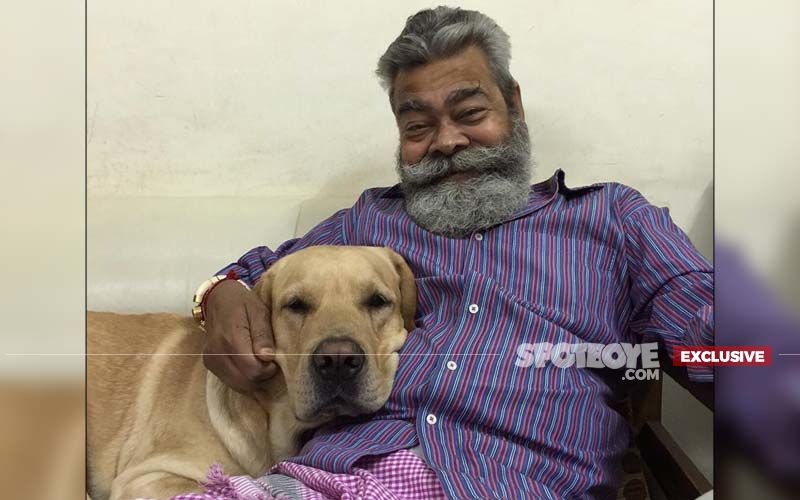 Actor Anupam Shyam, who was essaying the character of Sajjan Singh in the TV show Mann Ki Awaaz Pratigya 2, succumbed to multi-organ failure last night. The actor was going through a major crisis financially and health-wise. Last year in July, SpotboyE.com had reported to you exclusively about his kidney issue due to financial issues owing to his ill-health and growing debts.
Talking to SpotboyE.com exclusively in March this year about how important his pet dogs have been in his journey, Anupam Shyam had revealed, "I have two Labrador dogs. They are from my previous dog Bimpy who died at the age of 18 years. One is a male Hector and another one is female Bitty. I love dogs. In all my ups and downs in the last five years, my dogS were always there. In fact, I feel sometimes Bimpy took all my calamity on her. People say that they are so faithful and protective to you that any harm coming your way, they take on themselves. And I have personally experienced that."
Anupam had also mentioned how he treats them as his kids. "We are so attached to each other that we even sleep together. They are kids to me and the entire society I live in addresses them like that only," Anupam had concluded.
Image source: Instagram/anupamshyamojha