World Heart Day 2021: Sharad Malhotra, Vivian D'sena, Vijayendra Kumeria And Somy Ali Share How To Keep The Heart Healthy And Happy
As the world celebrates The World Heart Day 2021 today, we bring to you what some of our television celebrities think about having a healthy and happy heart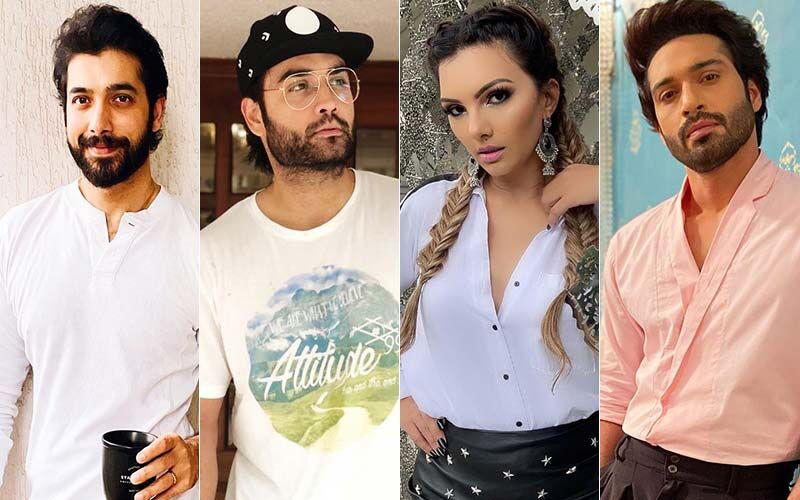 Among many important days celebrated across the globe is World Heart Day, marked to recognise the importance of a healthy heart. World Heart Day spreads awareness around various cardiovascular diseases and related health ailments. It also makes us cautious as to how and why neglecting any health issues related to our heart can be dangerous and only the combination of a happy inside and the right lifestyle can keep the heart healthy. Celebrities agree with the same and share what makes their heart happy and urge everyone to listen to their heart. Read on:
Sharad Malhotra
It is good that World Heart Day is observed. Taking care of your heart is most important. For me, taking care of my heart means living a good life with my wife, pet, and also seeing my parents happy. Life is all about loving your family. One must express what is in one's heart. Bottling up feelings and emotions is surely not good for your heart and mental health, as both are connected. Being happy means following your heart.
Vivian Dsena
Heart is all that matters… kehte hai na dil ki awaz suno. If you want to take care of your heart, you must listen to your heart. Fitness is just not physical but mental too. One must count one's blessings. Life is all about sharing and caring. Peace and happiness may mean different things to different people. What makes you happy just do it but makes your happiness doesn't create problems for anyone else. My idea of happiness is to spend time with my family. I feel happy even when I am alone drinking coffee. Eat healthy, think healthy and feel healthy.
Somy Ali
Taking care of my physical and emotional health is always a priority as only then will I be able to help others through my NGO (No More Tears). Happiness and peace mean bringing these two elements of existence to those who are struggling to attain it. It is incumbent upon us to do so if we are blessed with it. You can deem it selfish or selfless, but making someone happy, who is going through pain, is the best feeling in the world.
Vijayendra Kumeria
Good health of my family and being able to do substantial work gives my heart immense happiness. Being happy is the most important thing in life. If you have everything but aren't happy from within then that means you have nothing in true sense. And, if you have a peaceful mind then most of the issues can be sorted out, you feel energetic and productive. I try to avoid negative thoughts and negative people. I meditate and try concentrating on the good things rather than worrying much.
Image source: Instagram/sharadmalhotra009/viviandsena/realsomyali/vijayendrakumeria