Yawn! Family Time Or Snooze Time With Kapil Sharma?
Kapil Sharma returned to the small screen, last night, after a gap of almost 6 months but the first episode made us feel that he never went away, however, in an unfortunate way...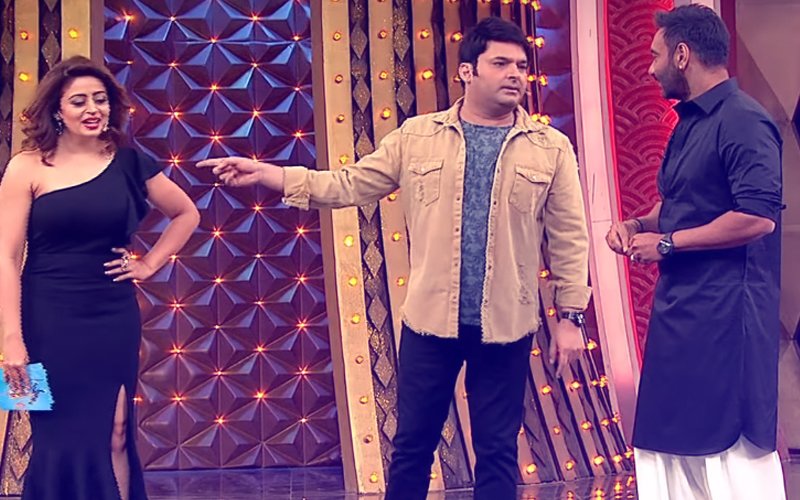 So much is written (mostly controversial) about the famous comedian- The Kapil Sharma- almost every second day, after his (in)famous mid-air brawl with Sunil Grover.

Courtesy same, the last 1 year has been a downward slant for the man who once took the genre of comedy to new heights.

So, when he returns after a sabbatical of 6 months, you expect fireworks!

Kapil's comeback show, Family Time With Kapil Sharma (FTWK), premiered last night on Sony TV at 8 pm.Those who are his ardent fans waited in front of the idiot box patiently and those who lost faith in the comedian also took to their TV remotes with the hope that they will get to say, 'the man is back with a bang'.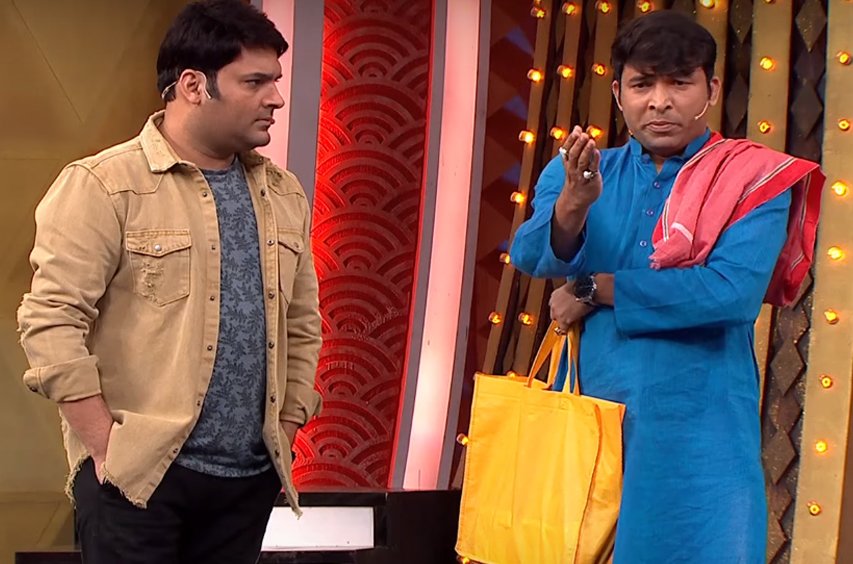 Kapil Sharma And Chandan Prabhakar In Family Time With Kapil Sharma

BUT none of this happened.

In one line, although FTWK was nothing new as compared to Kapil's last show (The Kapil Sharma Show), yet to say that it was an old wine in new bottle would be incorrect, because the old wine was also much addictive (appointment viewing).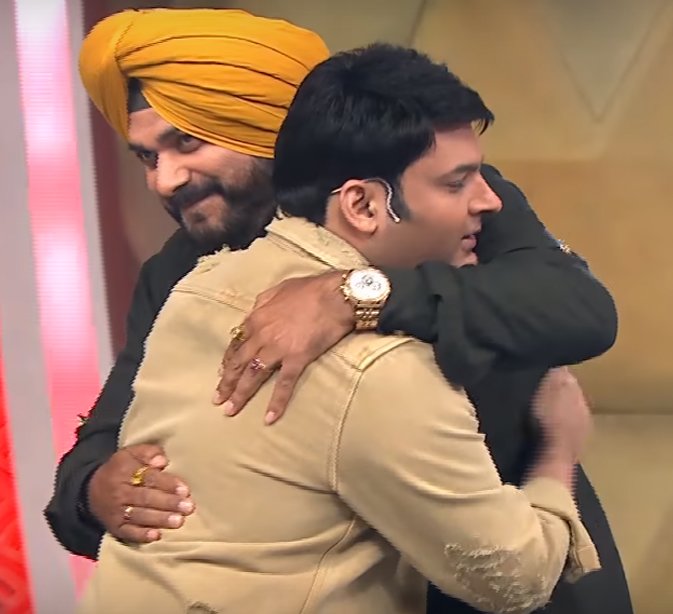 Kapil Sharma With Navjot Singh Sidhu

Same old jokes, same old punch lines, same characters (Kiku Sharda dressed as a nurse and Chandan Prabhakar as the poor servant), same Sidhu ji sitting on his black couch- where are the creative heads of this team?

The only thing different, which everyone would have wanted to be the same, was the man himself- Kapil Sharma. He reintroduced himself in his comeback show with an 'add on' of few kilos and a tired body language.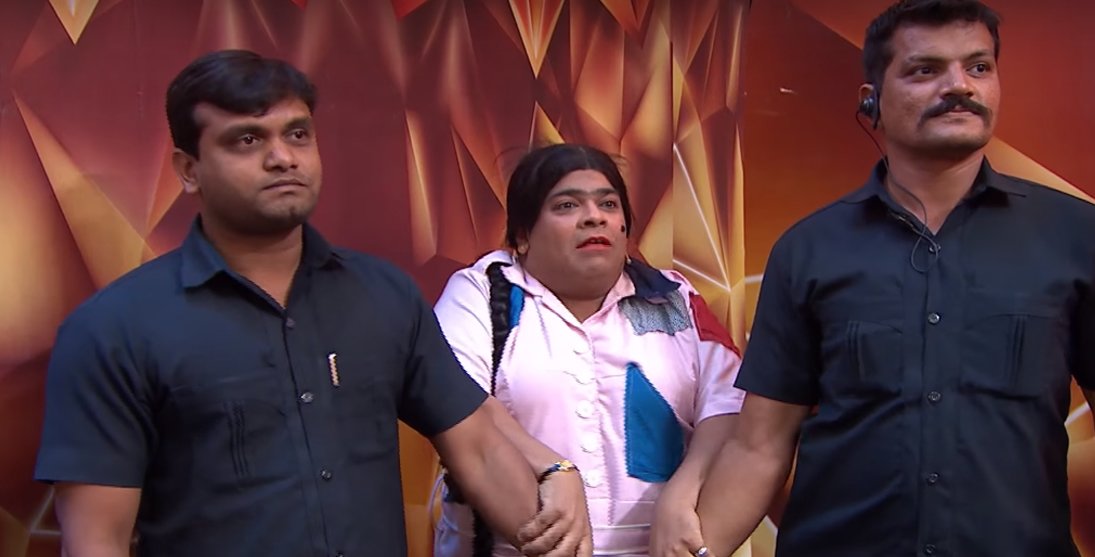 Kiku Sharda In Family Time With Kapil Sharma

First episode of the show had Ajay Devgn as the celebrity guest, who was a respite in certain sections. Mind you, while leaving, even he mentioned how Kapil should not take his talent for granted and said, "Bhagwaan ne talent diya hai, please use waste mat karo."

Well, we couldn't agree more with the star.

Talking about the spin (if we may say so)-the 'game show' angle- which Kapil has given to his new offering looks to be a bummer. The games, which for some reason include contestants sitting on balloons, sprinkled on and off with Kapil's stale one liner, failed to bring any freshness to the show.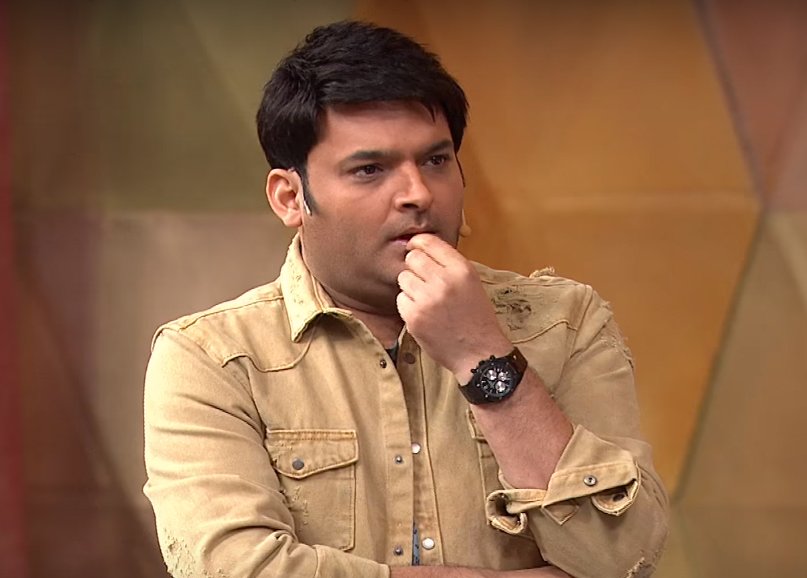 Kapil Sharma's New Show

If Kapil intended to connect with the audiences like Amitabh Bachchan and Salman Khan did through their game shows, then we think that engagement on information and knowledge is not his forte for sure. Even when he attempted something different with Firangi, the experiment bombed.

Why not stick to comedy only, what you're great at?

And then comes the cliché addition of glamour- meet Kapil's co-host, Neha Pendse. Haven't we had enough of Kapil's same flirtatious moves with the female characters of the show? We're sure they can contribute much more than that and we hope Neha's character does all of it.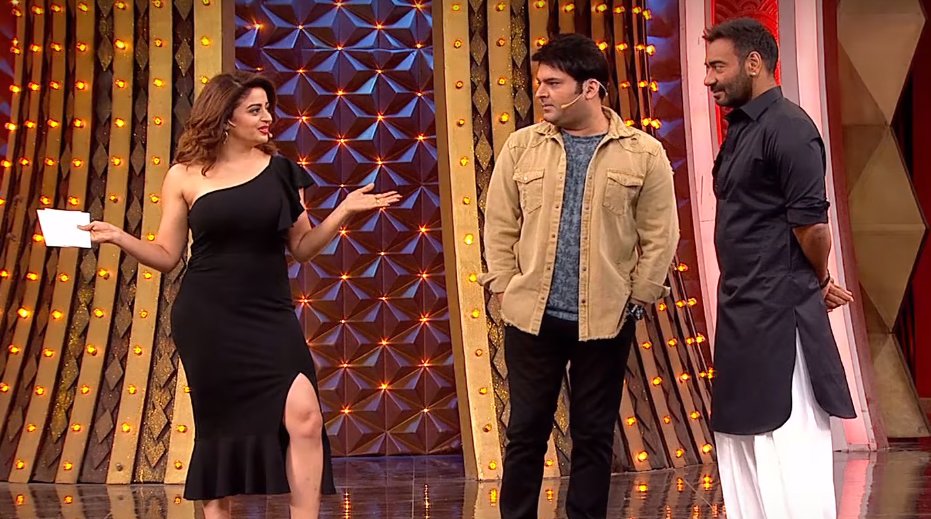 Neha Pendse, Kapil Sharma And Ajay Devgn In Family Time With Kapil Sharma

Why just Neha, let's hope all the characters including the 'sutradhaar', reinvent themselves in a better and more entertaining way in the episodes ahead.

For now, the first episode was nothing but a rotten recipe with same old ingredients, which once upon a time made for an incredible dish.


Image Source: youtube/SETIndia