Yeh Hai Chahatein's Negative Lead Aishwarya Sakhuja Says, 'Embarrased To Ask Payment For Work Done So Far' Considering The Lockdown
Currently seen in Yeh Hai Chahatein, TV actress Aishwarya Sakhuja spills the beans about financial insecurities for TV stars due to COVID-19 pandemic. From being embarrassed to ask for pending payments to eating into their savings, she expressed her concerns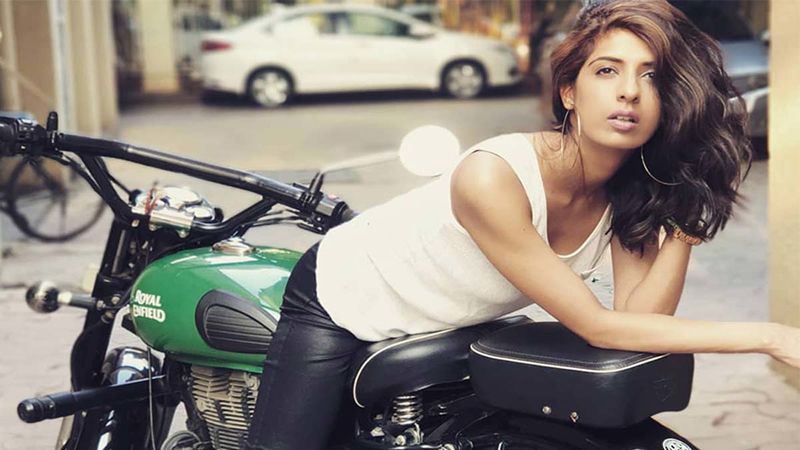 TV actress Aishwarya Sakhuja portraying the negative role of Ahana in Ekta Kapoor's daily soap titled Yeh Hai Chahatein, sheds light on financial insecurities which have silently stepped into everyone's lives with the outbreak of COVID-19, leading to the many nations coming to a halt. With no certain date and time given as to when will this rapidly spreading novel Coronavirus be pinned down, it has put entertainment industry on a break too. During a chat with an entertainment portal she also elaborated on this worrisome situation.
During her chat with ETimes TV, the actress mentioned Yeh Hai Chahatein being in safe zone unlike other shows which were pulled off the air. Also the actress spoke about how asking for the paycheck from the producers now during this depressing times also seems embarrassing. She was quoted saying, "Right now, even to ask for the payment for the work we have done so far, it is embarrassing. Because everybody is going through a traumatic time. We don't know if the budgets of the shows will be cut down, one don't know what kind of market will open up for actors after this. So, ya all these uncertainties hai."
Though it is uncertain as to when the show will go back on floors, she feels entertainment business will be the last one to resume. "It is a tough question to tell people when the show will begin again. But it will begin. I think our industry will be the last industry to open once the lockdown is over because so many people are involved. We are hoping to be back by June. But nothing is confirmed," she added further.
Talking about the livelihood of the TV stars, she mentioned an actor typically gets roped for a show for 2-3 years and post which he/she takes a break and then moves on to their next. "Honestly, we TV actors are part of shows which are long drawn and then we are employed for 2-3 years. And then we end up taking a break and we go from project to project." ALSO READ:
Fond Memories: TV stars recall magical moments with their moms
On the concluding note, she hopes of the industry gets back on its feet, otherwise they will to have to eat into their savings for survival, "TV actors, who are employed won't find any financial instability. We are paid quite generously. But if we don't get back to our feet, we will have to shell out from our savings. But there are so many people out there who don't even have money for one meal." ALSO READ:
Abrar Qazi-Sargun Kaur On If Yeh Hai Chahatein Will Create Same Magic, 'We Are Not Worried'
Yeh Hai Chahatein which is a spin-off of Yeh Hai Mohabbatein starring Sargun Kaur Luthra and Abrar Qazi in lead is quite popular among the viewers.
Image Source: Instagram/ash4sak