Yeh Rishta Kya Kehlata Hai Fame Priyanka Udhwani Accuses Boyfriend Anshul Pandey Of Cheating On Her; Latter Dismisses Allegations
Yeh Rishta Kya Kehlata Hai fame Priyanka Udhwani revealed that her boyfriend Anshul Pandey cheated on her. However, Anshul refutes the allegations levelled against him and said it is 'wrong'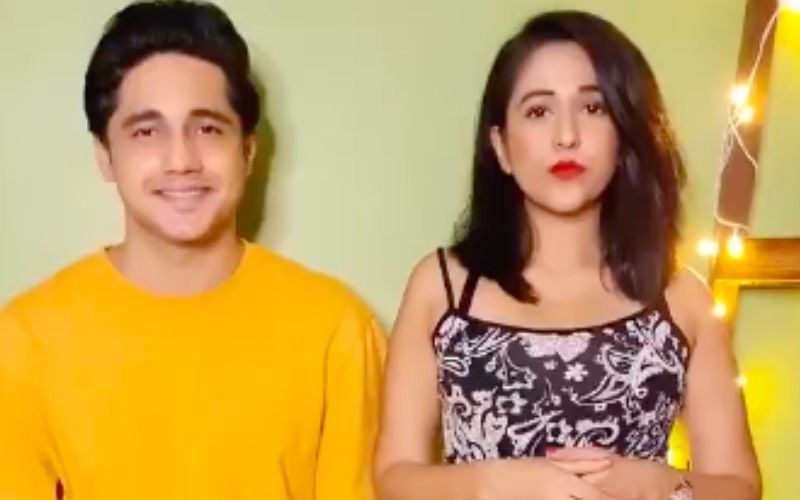 There's trouble in paradise for actors Priyanka Udhwani and Anshul Pandey. The two met on the sets of Yeh Rishta Kya Kehlata Hai and started dating after a year of knowing each other. The couple has been together for six years. But in a shocking turn of events, Priyanka revealed that her boyfriend Anshul Pandey cheated on her. She shared that when she was down with fever due to the COVID-19 vaccine, he returned the next day and she realised that he was with a girl. She got this impression via his Instagram stories and have decided to end the relationship.
Priyanka said to Etimes, "I had my first vaccine jab last week and was down with high fever. He left the house at 7 pm and told me that he would be back in a couple of hours. However, he returned only the next evening. I learnt about his whereabouts through his Instagram stories and realised that he was with a girl. I decided to end the relationship and posted about the same on my social media page." She further revealed this has been happening for a while and have reached a stage where she has to take a stand.
Furthermore, Udhwani also accused him of being 'a toxic person' and the one who caused 'a lot of negativity in her life.' She feels liberated after the break-up. However, on the other hand, Anshul refutes the allegations levelled by her and said it is 'wrong'
"I don't like to discuss my personal life, but if Priyanka is accusing me of cheating on her, then it's wrong. One should say these things with validation and not just to put the other person down. If we came as far as six years together, I am sure there must have been more mental happiness than emotional exhaustion. The irony is she hasn't even spoken to me about this. We shouldn't make assumptions," he said to the publication.
He stated his girlfriend is free to say whatever she wants but accusing him of cheating is 'wrong'. Anshul shared he took care of her during her first jab but she was not around him when he was unwell. As per him, Priyanka knew about his whereabouts and still accusing of nothing.
Image source: Instagram/ anshulpandey123