Yeh Rishta Kya Kehlata Hai SPOILER ALERT 19th June 2023: Surekha Accuses Muskaan Of Cheating On Kairav, Abhimanyu Helps Them By Finding Dev
In the upcoming episode of Yeh Rishta Kya Kehlata Hai, Abhimanyu and Kairav will bring Dev to Sharma house after Muskaan is accused of cheating in Kairav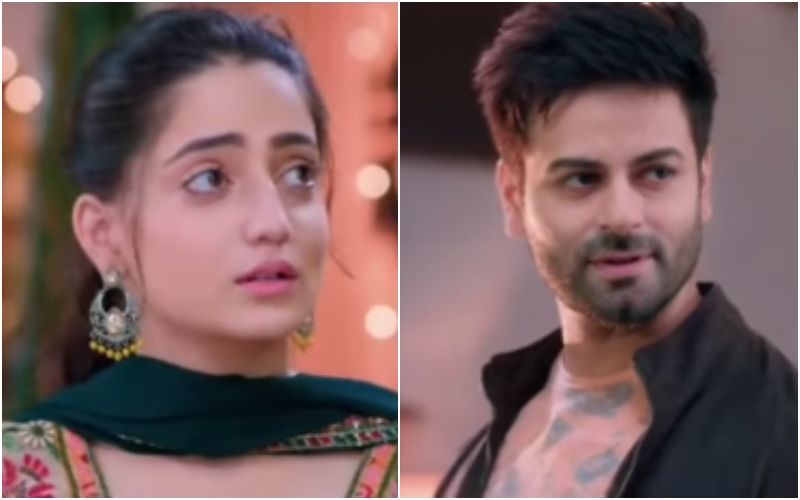 One of the longest running shows on Indian television, Yeh Rishta Kya Kehlata Hai stars Pranali Rathore, Harshad Chopra, Shreyansh Kaurav, Jai Soni and many more in pivotal roles. Produced by Rajan Shahi, it is one of the longest running shows on Indian television that always tops the weekly BARC ratings. The current plotline centres around Goenka, Sharma and Birla family coming together to celebrate Kairav and Muskaan wedding.
In the upcoming episode it will be seen that Surekha will show everyone a video of Muskaan meeting Dev and accuse her of cheating on Kairav. She will question her and demand an answer as to why she is betraying Kairav and the Goenka family. While Akshara will take a stand for Muskaan and explain to everyone that every story has two sides, Suhasini will calmly tell her that need to know as Muskaan is about to be their daughter-in-law.
Witnessing everything, Kairav will leave the place. As Muskaan tries to explain her side, everyone will be shocked to know that Abhinav and Neelima know nothing about her affair. Suhasini will express how they have never hid anything about Kairav's past from anyone, yet they know nothing about Muskaan's past. Knowing how Kairav is missing from the house, Abhinav will get angry and state that he isn't a good match for his sister. Muskaan will get emotional thinking that Kairav left her.
Further in the episode, it will be seen that Kairav and Abhimanyu will bring Dev to Sharma house so that he can clear the air. Dev will reveal that Muskaan and him weren't having an affair. He will share that he shot the video in a way that it looks like an affair so that he could blackmail Muskaan for money. Manish will get furious and demand they send Dev to jail. After reconciling with everyone, Akshara will explain to Muskaan that she doesn't need to hide stuff like these from her family.
Image Source: Instagram