Yeh Rishta Kya Kehlata Hai SPOILER ALERT 29th August 2023: Abhimanyu Finds Out About Abhir's Bed-Wetting Issue; Promises To Help Him
In the upcoming episode of Yeh Rishta Kya Kehlata Hai, Abhir will start bed-wetting due to his stress of exams, Abhimanyu will step up to help him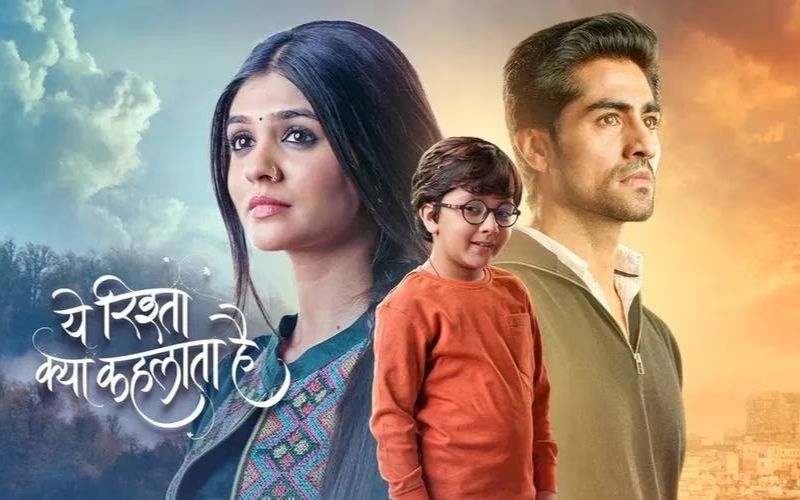 Produced by Rajan Shahi, Star Plus' show Yeh Rishta Kya Kehlata Hai has been running successfully for almost 15 years now. Starring Pranali Rathore, Harshad Chopra, Shreyansh Kaurav, Jai Soni and many more in pivotal roles, the show is one of the most-watched shows on Star Plus. In the last few episodes of the show, it was seen that Akshara and Abhimanyu bring the Birla and Goenka families together so that they can help Abhir overcome his depression.
In today's episode it will be seen that as the youngsters are making fun of the older generation, Abhir steps up to hit the penalty goal. As Abhir hits the goal, everyone around him starts cheering and clapping. Akshara starts getting misty-eyed as she sees Abhir smiling. She walks to Abhimanyu, who faked an injury so that Abhir could play, and starts talking to him. Abhimanyu tells her that he would do anything to make Abhir happy. Both the parents smile as they see Abhir dancing. The doctors inform Akshara and Abhimanyu that they are seeing improvement in Abhir and if they keep doing what they are, he will soon overcome depression.
ALSO READ: Yeh Rishta Kya Kehlata Hai SPOILER ALERT 28th August 2023: Abhir Coaches His Family On How To Play Football; Cracks Form In Kairav-Muskaan's Relationship
The next morning, as Abhir wakes up he finds out that his bed is wet due a bad dream that he had. Abhir gets scared and locks the door as Akshara comes to wake him up. Everyone gets worried as Abhir refuses to open the door, all the while he is trying to dry the bed by putting powder on it and spraying perfume. Showing a presence of mind, Abhimanyu climbs through Abhir's window to find out what is going on. Abhir comes clean about the issue he is facing and states that he is scared about the exams. Abhimanyu promises to help him out and keep the bed-wetting a secret.
ALSO READ: Yeh Rishta Kya Kehlata Hai SPOILER 26th August 2023: Abhir Asks Akshara If He Can Go To Abhinav; Abhimanyu Witnesses Her Having A Panic Attack
In the upcoming episode of the serial it will be seen that Akshara and Abhimanyu will get into a fight on who will drive the car. As they go back and forth, Akshara calls him Abhi which leaves them shocked. It will also be seen that Abhimanyu asks for Akshara's permission to stay in the Goenka house so he can help Abhir study. As he walks by he saves Abhinav's photo frame from falling. Enraged at this, Muskaan accuses him of trying to replace Abhinav, which leaves everyone shocked.
Image Source: Instagram