Yeh Rishta Kya Kehlata Hai SPOILER ALERT 9th August 2023: Abhinav Declares His Love For Akshara On His Deathbed, Manish-Muskaan Put Abhinav Behind Bars?
In the upcoming episode of Yeh Rishta Kya Kehlata Hai, Manisha and Muskaan will hold Abhimanyu responsible for Abhinav's death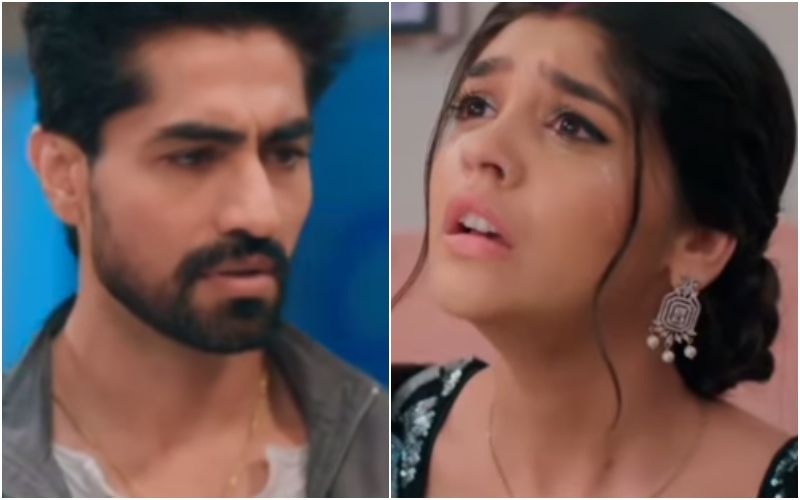 Pranali Rathore, Harshad Chopra and Shreyansh Kaurav starrer Yeh Rishta Kya Kehlata Hai has been running successfully for almost 15 years now. Having started the journey with Hina Khan and Karan Mehra, the Rajan Shahi production is not only one of the most-watched shows in India but it also often tops the weekly BARC ratings. In the last episode it was seen that Abhinav's birthday celebration turns grim when he slips from the cliff and falls, despite Abhimanyu's efforts to save him.
In the upcoming episode it will be seen that Abhimanyu, Akshara, Aarohi and Kairav rush Abhinav to the hospital. Everyone will try to pacify Akshara, who is in hysterics. Anand asks Abhimanyu exactly what happened and the doctor reveals how they were celebrating his birthday, when Abhinav's leg slipped. Just then the doctors will inform Akshara that she should prepare for everything as anything can happen to Abhinav. On the other hand, Manish wakes up with Abhinav on his mind and reveals to Swarna and Surekha how he witnessed Abhimanyu pushing Abhinav off the cliff.
Further in the episode it will be seen that the doctor asks Abhimanyu for his help so that he can monitor Abhinav's heart condition. Akshara asks him to give this his best as Abhinav is his everything. As Abhimanyu gets ready and is about to enter the operation theatre, Muskaan stops him. With Manish and Muskaan adamantly thinking Abhimanyu deliberately killed Abhinav, it will be interesting to see if they will send him behind the bar. In the future episodes it will also be seen that Abhinav will confess his love for Akshara, as she reciprocates his feelings he breathes his last.
In the upcoming episodes it will be seen that Abhimanyu will be accused of killing Abhinav. Akshara and Abhir will blame him for snatching away the one person who was always their pillar of strength. It will be interesting to see how the Goenka and Birla families take in the shock of losing Abhinav. Will Akshara ever forgive Abhimanyu? How will Abhimanyu fill his family's life with colours again? Fans have been eagerly waiting to know how the show proceeds further.
Image Source: Instagram