Yeh Rishta Kya Kehlata Hai SPOILER ALERT: Akshara Is Shocked To Know About Anisha's Real Connection With Abhimanyu-Kairav
In the upcoming episode of YRKKH, Akshara asks Abhimanyu about his relationship with Anisha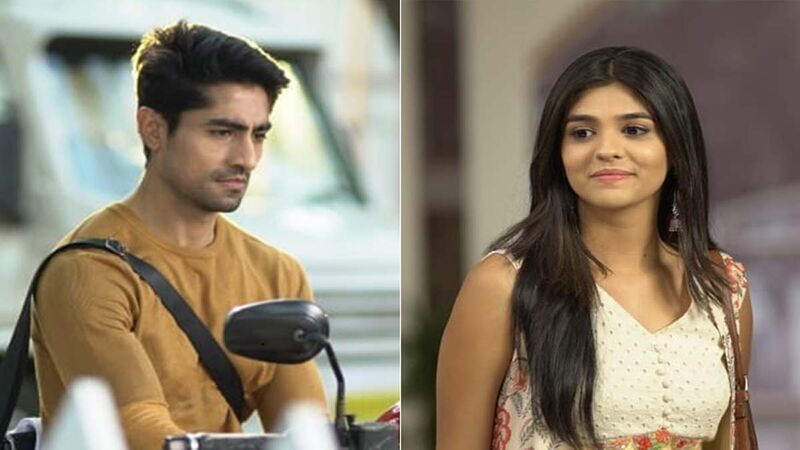 The intriguing twists and turns in the popular show 'Yeh Rishta Kya Kehlata hai' have kept its viewers hooked, giving them the daily dose of drama and entertainment. In the previous episodes, we have seen the plot revolving around Abhimanyu being worried about Anisha's presence at the Goenka house. He has been struggling to reveal the truth to Akshara, who has already sensed that something is bothering him. Now, in the upcoming episode, we will see that the truth about Anisha's identity will be finally revealed.
The Thursday episode starts with Anisha running and seeing her, Abhimanyu, Neil, and Kairav too run behind her. Akshara is surprised to see this. As Anisha falls into the lake, Abhi jumps into the pond to save her. Akshara sees Abhimanyu hugging Anisha and taking care of her. She gets astounded seeing both of them so close with each other and with heavy heart leaves from there. Meantime, Neil is boiling with anger and enquires Kairav about the conversation between him and Anisha, to which he pretends to be unaware.
On the other hand, Akshara couldn't believe what she saw- Abhimanyu and Anisha together, she rushes back to her home and hugs Aarohi. She narrates the whole story to her and is puzzled why Abhimanyu never told her anything about Anisha. While consoling Akshara, Aarohi tells Kairav about what just happened there and tells him that Anisha is the same girl Abimanyu went to the café.
As soon as Akshara reaches home, she confronts Abhimanyu and tells her that there is something that is bothering her for a long and now she wants an honest answer from him. Akshara tells him that she never doubted his love for her, but what she saw at the pond is something that is not easy to gulp. She then questions him about his connection with Anisha.
A lot more twists and turns are waiting in the forthcoming episodes of Yeh Rishta Kya Kehlata Hai for the viewers as Abhimanyu shows Akshara something which she wouldn't have imagined in her wildest dreams. To know what happens next, keep watching 'Yeh Rishta Kya Kehlata Hai.'