Yeh Rishta Kya Kehlata Hai SPOILER ALERT: Akshara Regains Consciousness; Abhimanyu Regrets Losing His Calm Over Her
Yeh Rishta Kya Kehlata Hai's Akshara regains her consciousness, Abhimanyu is by her side taking care of her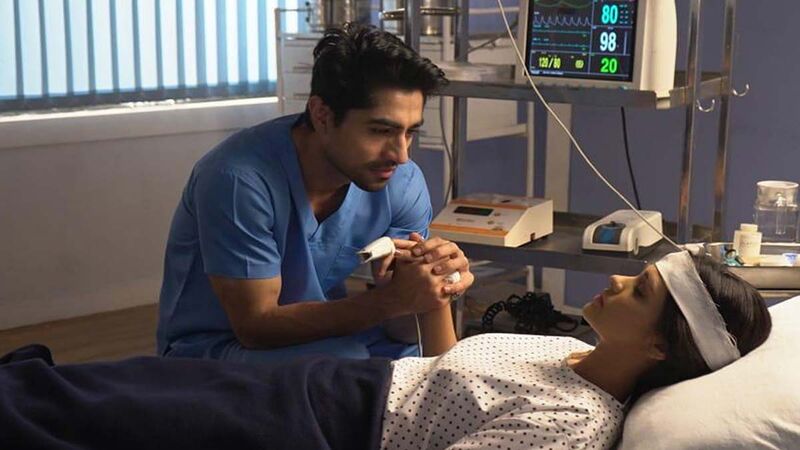 Rajan Shahi's Yeh Rishta Kya Kehlata Hai kept the audiences on a hook after it showcased Akshara met with an accident. Immediately she was rushed to Birla hospital where Abhimanyu performs surgery on her. Immediate action at the hospital has saved Akshara from danger, she is now out of danger. Birlas and Goenkas are happy. Abhimanyu regrets blasting at Akshara, where he mentioned that he doesn't want to see her face. Post-surgery he takes her to the post-op room and stays with her.
Manish, Kairav and Aarohi drop by to see her, Neil in person confronts Abhimanyu asks why is he even wasting time on her when he is not able to confess and accept his love for her. Family members are aiming to stay back with Akshara, but Mahima asks them to leave and tells Abhimanyu to be with her. He too agrees. Abhimanyu is by her side when he sees her regaining her consciousness; he heaves a sigh of relief. Akshara is also surprised to have someone next to her.
Akshara is reminding Aarohi that she has to answer her question, regarding the money she gave to someone. On the other hand, Neil taunts Abhimanyu that marrying Aarohi despite loving Akshara is his biggest mistake.
Image Source: PR