Yeh Rishta Kya Kehlata Hai SPOILER ALERT: Akshara Too Accompanies The Goenka Family For Dinner At The Birla Residence
Yeh Rishta Kya Kehlata Hai SPOILER ALERT: Akshara shocks Abhimanyu by visiting the Birla family for dinner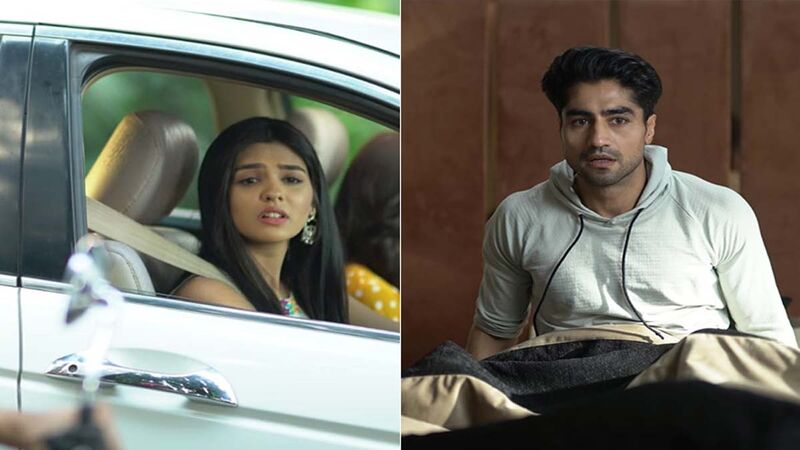 Rajan Shahi's Yeh Rishta Kya Kehlata Hai will see Goenka and Birlas all set for celebratory days ahead. Aarohi is elated that her wedding is fixed with Abhimanyu and both the families have showered their blessings on her. Aarohi asks Akshara to give some ideas for her wedding. Even now Manish is upset with Akhilesh, the latter apologises stating he did this as he felt it was best for Aarohi. On the other hand at the Birla residence, Manjari is elated and dancing with joy, Abhimanyu too joins her.
The following day, Abhimanyu is seen waking up from his dream where Akshara was his better half. He then looks for Manjari and also gets wedding planners to help Manjari with the wedding preparation. Aarohi wakes up Akshara and asks her to start preparing for the wedding. Akshara who is helping Aarohi, is asked by the latter to come to the hospital. Akshara on her way to the hospital hopes she doesn't bump into Abhimanyu, but as her car stops at a signal, she sees Abhimanyu.
In the upcoming episode, Manjari invites the Goenka family for dinner. Kairav hopes Akshara doesn't accompany them, Abhimanyu too hopes, she doesn't come to the Birla residence.
Image Source: PR