Yeh Rishta Kya Kehlata Hai SPOILER ALERT: 'Heartbroken' Abhimanyu Leaves Engagement Ceremony Midway; Aarohi Blames Akshara, Calls Her 'Average Girl'
Get ready to witness a huge drama in the upcoming episode of 'Yeh Rishta Kya Kehlata Hai' following Abhimanyu's confession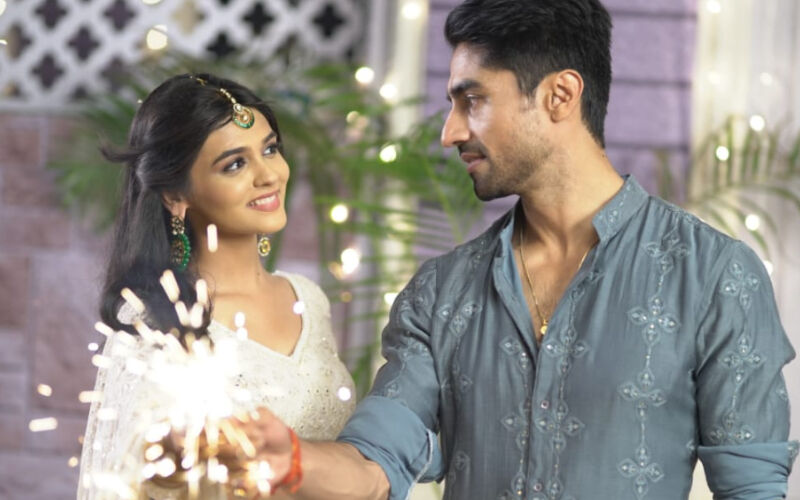 The latest track of popular daily soap 'Yeh Rishta Kya Kehlata Hai' is witnessing an array of emotions--love, jealousy, and hate. The love triangle between Dr. Abhimanyu, Akshara, and Aarohi has been managed to keep the viewers on the edge of their seats. Finally, this love triangle is solved with Abhimanyu confessing his love for Akshara in front of Goenkas and Birlas. In yesterday's episode, we saw that both the families gathered for an engagement ceremony.
Abhimanyu was shocked to see his mother doing all rituals with Aarohi instead of the girl he loves- Akshara. After learning about this confusion, he refused to exchange rings with Aarohi and told everyone that he could not do this as he loves Akshara. Everyone was shocked to know this. While Abhimanyu had been urging Akshara to accept her feelings for him, she stayed mum for the sake of Aarohi's happiness. Her silence left Abhimanyu teary-eyed and heartbroken. He asked Aarohi if he had ever given her any hint that he likes or loves her. He also told Kairav that even before knowing Akshara, he had already fallen in love with her.
In the upcoming episode, we will see Aarohi, who is left heartbroken by Abhimany's confession, blames Akshara for the whole confusion by calling her an average girl. On the other hand side, Harshvardhan blames Manjari and tells her that it was her fault. He even raises his hand on her but Abhimanyu stops him.

To know what happens next keep watching 'Yeh Rishta Kya Kehlata Hai'
'Yeh Rishta Kya Kehlata Hai' features Harshad Chopda, Pranali Rathod, Karishma Sawant, Mayank Arora, Sharan Anandani, Ami Trivedi, Ashish Nayyar, Paras Priyadarshan, Pragati Mehra, Vinay Jain, Neeraj Goswami, Niharika Chouksey, Swati Chitnis, Sachin Tyagi, Ali Hassan, and Niyati Joshi. Also Read:
Yeh Rishta Kya Kehlata Hai Spoiler ALERT: Abhimanyu Leaves Goenkas- Birlas In Shock As He Refuses To Get Engaged To Aarohi; Says 'He Loves Akshara'
Image Source: PR