Yeh Rishta Kya Kehlata Hai SPOILER ALERT: Sirat Is EXPOSED; A Stalker Shocks Her Telling That He Knows She Has Murdered Her Husband
The forthcoming episode of Yeh Rishta Kya Kehlata Hai will see Sirat in dilemma, whether to follow her heart and go with Kartik or to stay as Simran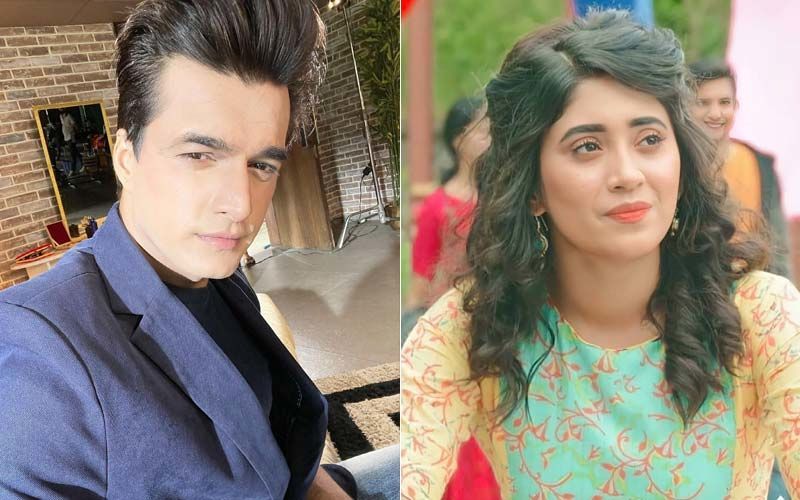 In the recent track of Yeh Rishta Kya Kehlata Hai, we saw that Kartik has been making all possible efforts to take Sirat back with him. However, Sirat, who is now living with an elderly couple as Simran, is adamant about her decision and requests Kartik to return alone. Amidst this, we also saw Sirat's aunty gets a fever and Kartik takes care of her and asks Sirat to complete the bouquet order for tomorrow's event. While Kartik is in the house, Sirat is accompanied by her uncle in making the bouquets.
Kartik was also seen convincing Sirat to attend her third hearing as she has to clean her image. But, Sirat tells Kartik that everything will vanish as time passes. Further, Kartik tells Sirat to prove her innocence and that will shut everyone's mouth who accused them of killing Ranveer. Now, in the upcoming episode, we will see that Sirat is in a dilemma and is confused about whether to follow her heart and go with Kartik or to stay as Simran. Kartik tells her that she used to consider his family like hers and she must return for them.
Meanwhile, there is a guy who used to stalk Sirat. She had even told him that she will file a police complaint against him. But he shocks her by calling her real name and tells her that he knows that she has murdered her husband.
Surprisingly, we will see that Kartik decides to leave. But Sirat follows him. The upcoming track will show Kartik convincing Sirat to return with him and to follow her dream to become a world champion boxer.
Image Source: Instagram//shivangijoshi18//khan_mohsinkhan/