Yeh Rishta Kya Kehlata Hai SPOILER ALERT: Will Akshara Be Success In Stopping Aarohi And Abhimanyu's Wedding?
Yeh Rishta Kya Kehlata Hai Spoiler Alert: Akshara is back from the hospital, but now will she be able to stop Aarohi and Abhimanyu's wedding?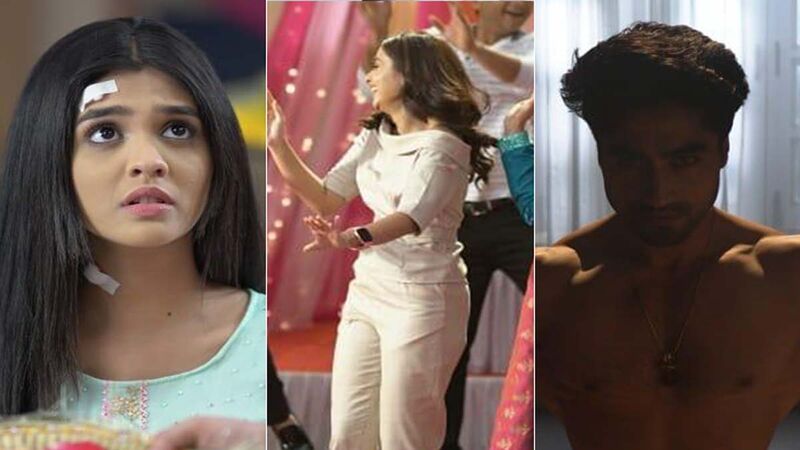 Goenka family is at peace as Akshara is back from the hospital. In the upcoming episode of Rajan Shahi's Yeh Rishta Kya Kehlata Hai audience will see Abhimanyu is initially hesitant to sign Akshara's discharge paper, as he is reluctant to send her home, but later agrees. Everyone is happy to see her back at home. Harshvardhan insists to the Goenkas that they should not further delay the wedding. They too agree and decide to host the haldi ceremony on the next day and the wedding the following day.
Neil updates Abhimanyu regarding it and continues to tell him that he is making the biggest mistake of his life. Later Abhimanyu keeps a condition that he shall only marry when his mother is back. However, Harshvardhan leaves him no choice. Akshara who didn't get any answer from Aarohi about the 30 lakh rupees she took from the family, again questions her. Finally, Aarohi reveals the truth, that leaves Akshara upset. Aarohi tells her that she booked a seat for her via management quote by paying Rs. 30 lakh.
Akshara asks Aarohi to tell the truth to the family, but she replies that Akshara wouldn't understand it as she doesn't dream big.
Aarohi learns the exam is scheduled on the same day of her haldi and wedding, she tries to convince the management that if the exam is postponed she will be able to appear for it.
Image Source: PR