Yeh Rishta Kya Kehlata Hai SPOILER ALERT: Abhimanyu And Aarohi's Mehendi Ceremony Begins, Former's Mother Comes To Know Abhi Getting Married Forcefully
SPOILER ALERT: Abhimanyu-Aarohi's Mehendi ceremony begin in full swing, his mother learns Abhi getting married against his wish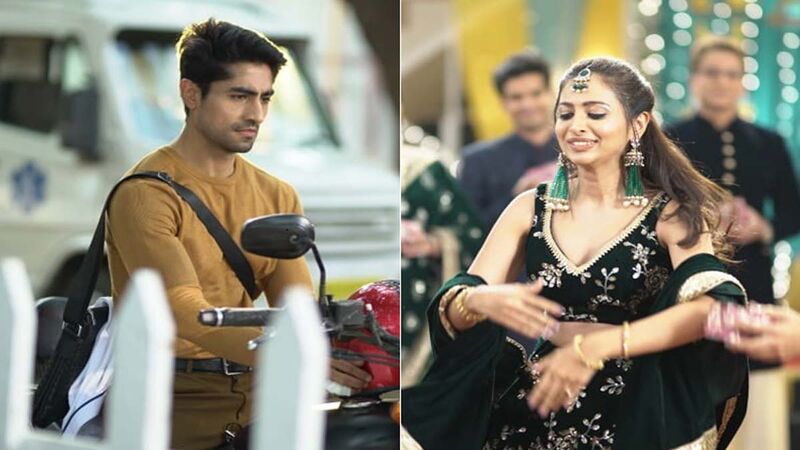 The audience of Yeh Rishta Kya Kehlata Hai will see Birlas and Goenkas gearing up for Abhimanyu and Aarohi's pre-wedding festivities. Abhimanyu ignoring Akshara has left her confused, when she addresses him as Abhi, he tells her only his mother and her sister who is his soon-to-be wife can call him, Abhi. Akshara and Aarohi reach home and see family members going through jewellery for the bride. But Aarohi demands Rs. 40 lakh to buy a diamond set she has liked.
Manish after discussing with the family gives her the money. The next day Aarohi leaves early to buy the said diamond set, but it is only Rs. 10 lakh. However, she asks the jeweller to make a fake bill, this is seen by Shefali and Mahima and wonder why would Aarohi do it. On the other hand, as Birla house prepares for Mehendi ceremony, Neil gives Manjari his phone to go through some engagement video. That's when she sees Abhimanyu purposely injuring his hand, and comes to the conclusion that Abhimanyu is forcefully marrying Aarohi.
She discusses the same with Mahima and the latter too agrees. Mahima heads to talk to him but find him busy on a call. Abhimanyu with a dhol graces the Goenka residence for his Mehendi ceremony. Goenkas join him and begin to groove, Akshara is dragged in by Neil, when she asks Abhimanyu for his unusual behaviour towards her. Later when the Mehendi ceremony begins, Akshara is seen applying Mehendi on Aarohi's palm, but the latter pulls her hands. Aarohi leaves the house, despite Akshara's several efforts.
Image Source: PR