Yeh Rishta Kya Kehlata Hai SPOILER ALERT: Abhimanyu And Aarohi Get ENGAGED, Neil And Kairav Want To Reveal The Truth To The Family
Yeh Rishta Kya Kehlata Hai: Abhimanyu and Aarohi get engaged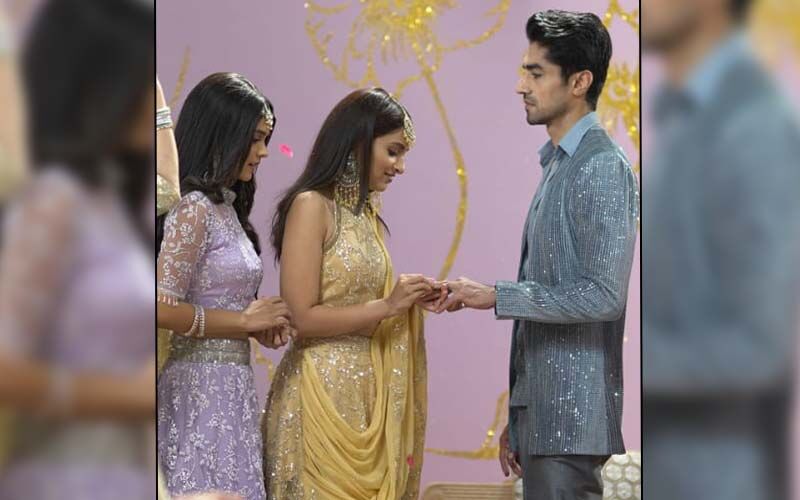 Harshad Chopda, Pranali Rathod and Karishma Sawant starrer Yeh Rishta Kya Kehlata Hai is high on drama and entertainment. The recent episode of YRKKH began with the Goenkas and Birlas dancing to 'Bole Chudiyaan'. Akshara couldn't control her tears and left. Neil followed her and told her what she is doing is not right, but Akshara refused to talk anything about it.
Later, at the time of exchanging rings, they couldn't find Abhimanyu's ring. Akshara finds it in the box itself. Abhimanyu unwillingly puts the ring in Aarohi's finger and when its Aarohi's turn to put a ring, they find that Abhimanyu's ring finger is wounded. The family then asks her to put it in his left hand.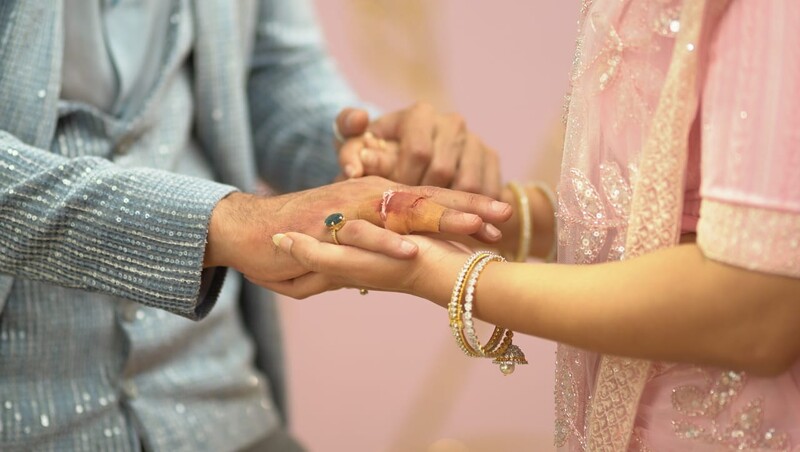 The upcoming episode will be interesting as Kairav will apologise to Akshara and tell her that she should not hide her feelings for Abhimanyu. He tells her that he will reveal the truth to the family. On the other hand, Neil too tells Abhimanyu that what he's doing is not right and he should stop ruining his life. He decides to tell Manjari the truth. It will be interesting to see whether Akshara and Abhimanyu will be able to stop them. If not, what will happen to Akshara-Abhimanyu?
Yeh Rishta Kya Kehlata Hai also stars Mayank Arora, Sharan Anandani, Ami Trivedi, Ashish Nayyar, Pragati Mehra, Vinay Jain, Neeraj Goswami, Swati Chitnis, Sachin Tyagi, Ali Hassan, Niharika Chouksey and Niyati Joshi.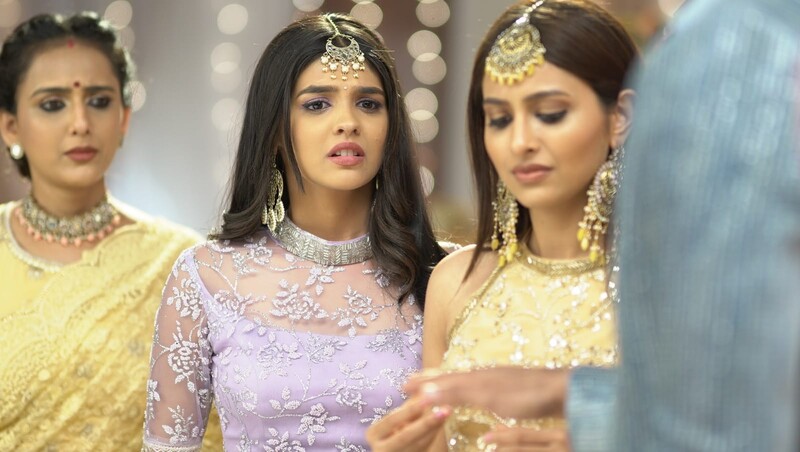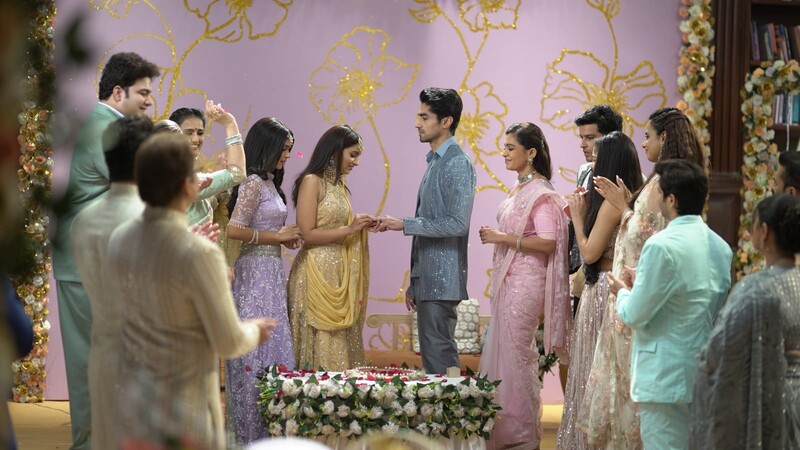 Image Source:PR