Yeh Rishta Kya Kehlata Hai Written Updates: Abhir Confides In Abhimanyu About Abhinav Not Being His Father; Calls The Hospital To Get Information
The upcoming episodes of Yeh Rishta Kya Kehlata Hai will focus on Abhir's struggle accept Abhinav as his father and wanting to know more about his biological father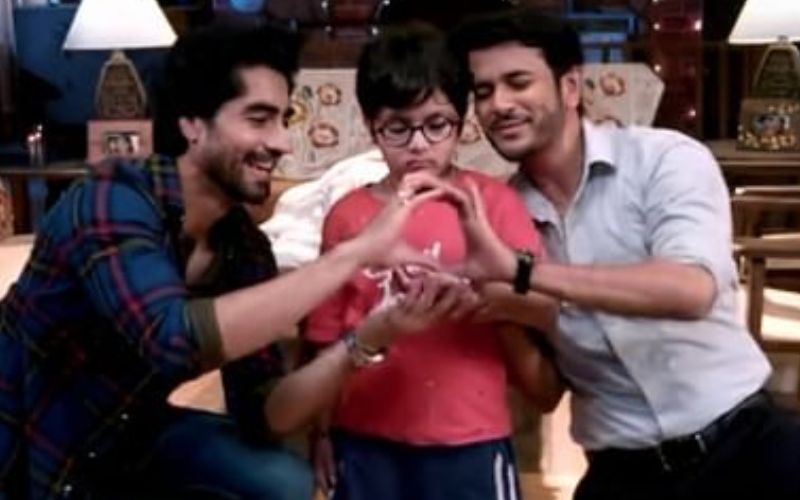 One of the most-watched shows on Star Plus, Yeh Rishta Kya Kehlata Hai enjoys a huge fan base. Being one of the longest running serials on Indian television, the show stars Pranali Rathore, Harshad Chopra, Shreyansh Kaurav, Jai Soni and Karishma Sawant in lead roles. The show focuses on the love story between Akshara Goenka and Dr Abhimanyu Birla. The current plot line focuses on Akshara and Abhimanyu fighting for custody of their son Abhir. In the previous episodes it was seen that Abhimanyu reaches Kasauli and becomes Akshara's first homestay guest so that he can chastise her about taking Abhir away from him.
In today's episode it will be seen that Surekha, Manish, and Akshara will discuss the the idea of Kairav getting married, Akshara will go on to suggest Muskaan's name as a potential match for her older brother, but Manish will express his concerns about hurting Muskaan and Neelamma's sentiments. Kairav will proceed to declare that he has no intentions of ever getting married. Akshara will try to reason with him, urging him to not let one negative experience dictate his life. Even Suhasini will ask Kairav to give her a solid reason behind losing his faith in the institution of marriage.
On the other hand, back in Kasauli, Abhir will be seen sitting with his childhood album, contemplating the fact that he might not be Abhinav's biological kid. Abhimanyu will see his kid sitting alone at night with the album and go talk to him. During their interaction, Abhir will ask him why he is marrying Aarohi now, if he is already Ruhi's father figure. Abhimanyu will clarify that Ruhi is his younger brother's daughter and she knows about the identity of her late father. When Abhimanyu confirms that Ruhi knows how her father has passed away, Abhir will get sad as he doesn't know anything about his biological father.
The next morning, Abhimanyu and Akshara get into an argument about the breakfast choices after the former cooks Upma and advises Abhinav to eat that instead of bread jam. Abhinav will then intervene and request them to stop as it might upset Abhir. He will then find Abhir getting dressed by himself which leaves him surprised. Abhir will be seen comparing himself to Abhinav in the mirror and concludes that they in no way resemble each other. During their breakfast, Abhimanyu will contemplate if he should inform Akshara about Abhir's behaviour in the night, but decides against it.
Later a withdrawn and upset Abhir confides in Ruhi and tells her that Abhinav is not his biological father. Ruhi will console him and explain to him that he might not know about his father, but he has Akshara, Abhimanyu and Abhinav by his side, who love him. During their conversation, Ruhi will suggest that he should call the hospital as they have all the information about babies.
It will be seen that Abhir will try to contact the hospital, however, despite his repetitive attempts, he will fail to connect with anyone. The kid will eventually decide to visit the hospital in person. It will be interesting to see how the future of the show unfolds.