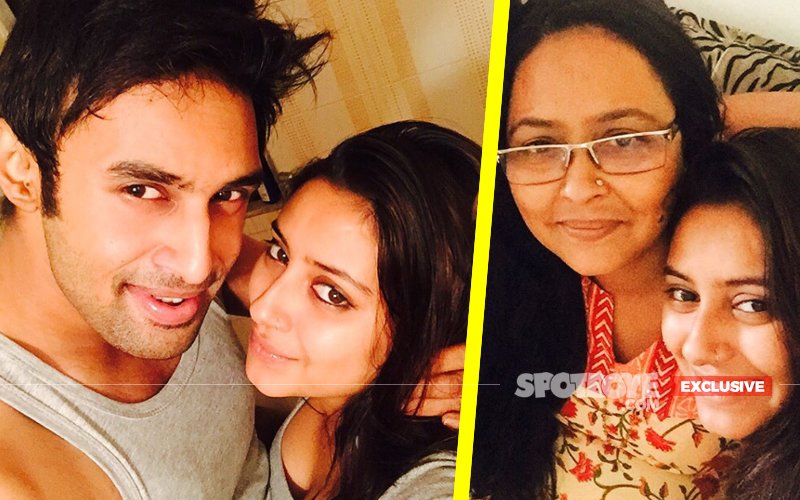 Your browser does not support the video tag.
The transcript (SpotboyE.com has a copy) of Pratyusha Banerjee's last conversation with boyfriend Rahul Raj Singh has now been revealed. The conversation mentions Pratyusha saying she didn't come to Mumbai to sell herself. Many other lurid details are contained in the conversation which even becomes abusive at certain points.
The almost three-minute long conversation between the duo apparently has Pratyusha (who was found hanging by the ceiling fan on April 1, 2016) indicating that she was pushed into 'prostitution', a word that she uses once in her conversation.
She also says, "I f*** so hard. In my life, I f*** so hard for everything. I didn't come here to sell myself, I came here to act. Where are you putting me today? Rahul you have no idea how bad I am feeling right now."
The time is right to talk to Pratyusha's mother, Soma Banerjee.
Excerpts from the conversation, which we had with the lady just a few minutes ago:

Pratyusha's last conversation with Rahul is shocking...

You can say that again. It has thrown up so many new questions. A thorough investigation, which has not yet been done, is the need of the hour to find out why and how my daughter died.

How did the conversation leak out?

It has leaked out from Pratyusha's phone. Rahul must have installed a 'Recording Software' in her phone and all her calls were getting recorded. I don't think that Pratyusha was aware of this. And by the way after we left Mumbai for Jamshedpur, Rahul had even blocked my husband and my number as well.
He blames us for extorting money from Pratyusha. Which parent extorts money from his/her daughter? If aged parents ask their kids for some money, should that be termed 'extortion'? In fact, it was he who fleeced her off her money, mind you the amount was to the tune of Rs 70-80 lakh.

The conversation is quite explicit. At one point in the conversation, Pratyusha abuses even her father...

Do parents don't get furious when children do something wrong? Don't they use expletives at times? So, Pratyusha may have been upset about her father trying to correct her.

What was bothering your husband? What wrong was Pratyusha doing?

He was dead against her live-in relationship with Rahul. She stayed in a PG accommodation right from the time she came to Mumbai, and then we came down to stay with her. Sometime later, Rahul usko behla phusla ke le gaya live-in relationship mein. All our pleas to her fell on deaf ears thereafter.

So basically you are saying that Rahul spoiled Pratyusha's equation with you and her dad?

Totally. Ask any friend of Pratyusha what we meant to her before she got involved with Rahul. This man called Rahul entered my daughter's life to only ruin her. If he was really committed to her, would he have been celebrating his birthday and doing photo-shoots with girls so soon after her premature death?
So, will you'll fight till the logical conclusion?

Aur bacha hi kya hai hamare zindagi mein? Zaroor ladenge.
Image Source: instagram/iamprats