Akanksha Puri Confirms Quitting Vighnaharta Ganesha; Says, 'I Sent Out My Resignation As Per My Stars'- EXCLUSIVE
Akanksha Puri speaks to SpotboyE.com about her quitting Vighnaharta Ganesha. Read on as she tells that she sent her resignation according to her stars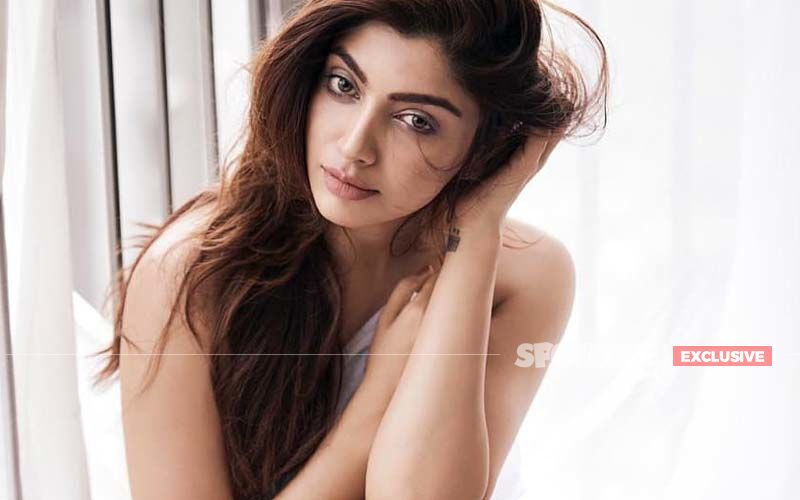 Actress Akanksha Puri, who is essaying the character of Devi Parvati in Vighnaharta Ganesha, has decided to bid an adieu to the show after three years. The actress has already informed her decision to the makers and currently serving her notice period.
After sending out her resignation mail, Akanksha gave her first interview to SpotboyE.com sharing a lot of inside details. Read on.
When did you inform your decision of quitting the show to the makers?
On August 31. I sent them out a mail and informed them about my decision. Currently, I am serving my 30 days notice period.
People still love you as Devi Parvati then what made you take this decision?
I know I am going to upset a lot of people because since the news is out I have been getting constant calls and messages. On social media also my fans are commenting that we can't see anyone else as Parvati. So, I know main bhaut saare logon ko hurt karne waali hoon but still I believe them that they are going to support me in my new journey. It's been three years of me playing this character and we have successfully completed 700 episodes also but as an actor I want to explore something new. This is a Godess show so things will keep going on and I dont feel the story will end anytime soon. It is a tough call for me also.
Are the makers okay with your decision of leaving the show?
My producers have always been very supportive and we bond well. They are with me in this decision and they wished me luck also. It's just that they were not prepared so this came as a shock to them but I am sure they will be happy if I do something good after this.
You think it will be easy for them to find your replacement?
It will be difficult for them as I am face of the show and Ganesha is animated. Also, I have been playing this character since three years and have been registered as a lead. So, for the audience to accept a new face wont be easy. In fact, for the new person who will step into my shoes, it wont be an easy task but I just hope audience gives her the same support which I got and they accept her as Devi Parvati.
In today's time people are looking for work whereas you have decided to quit one. Did you discuss it with anyone before coming to a conclusion?
My mother is an astrologer and I always plan things according to my stars. I am very religious when it comes to these things. Quitting the show was in my mind since long but according to my stars and chart were changing after my birthday which was August 26. We wanted to do it on the last day of Ganpati as it is said that after Bappa leaves, a new journey starts. So, the signing date was all according to my chart. And this has always been my case, whenever I take up any project, I see my stars and stuff whenever I haven't given importance to it, it has backfired. So, I didn't want to take that risk because obviosly it was a big decision.
This was your TV debut did you expect it to be so successful?
I really feel I was the chosen one. I don't know how many people know this but I didn't audition for this show. I had auditioned for Colors TV's Mahakali and got selected but then that show got postponed for 6-8 months. And this show was happening just after three months. So, this happened first or else I must have been doing Mahakali. Hence, I truly believe jo chiz honi hoti hai vo ho hi jaati hai.
You got a big launch in Madhur Bhandarkar's Calander Girls. So, why did you shift to TV and that too with a mythological show?
I love challenges. Till that much time people had always seen me in Bikini and glamarous avatar, so I wanted to surprise my audience but I shocked them with this drastic shift.
So, now what's on your mind?
I have not restricted myself to anything. I have kept all my options open and I will do the best which works in my favour. One thing which I have decided is the next will not be a mythological show or Godess avatar as I have explored it thoroughly. Now, I want to do something fresh.
You have any other project in your hand already?
No, I have not been finailised for anything.
But we hear you are going in the Bigg Boss 14 house...
I think at this point if any actor will leave any show, people will feel he/she must have quit for Bigg Boss. And meri bhi timing aisi hi hogai. But they haven't approached me yet. May be now when they know that I am free they may reach out to me. Let's see.
Image source:-Instagram/akanksha8000