Aksar 2 Star Gautam Rode: I Will Settle Down Soon, Else It Will Be Too Late
Gautam Rode, the reigning heartthrob of TV is foraying into films with Aksar 2 and he also turned 40 this year. So is the good boy of TV turning bad for films and is marriage on the cards?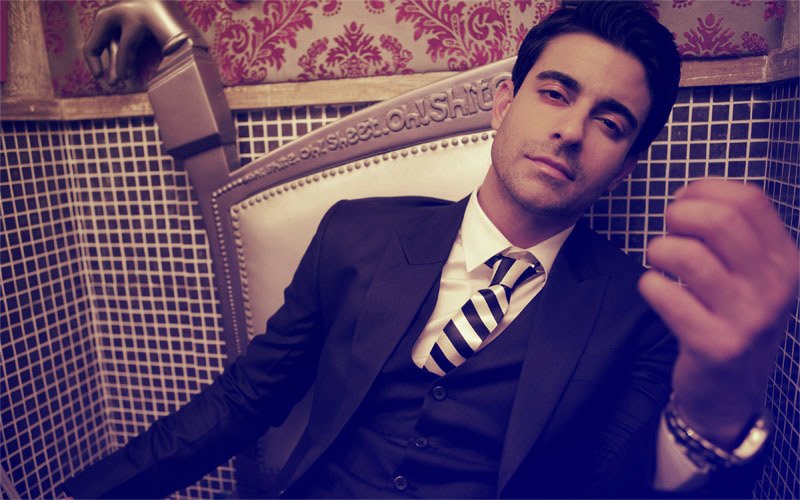 After shining on the small screen for more than a decade, Gautam Rode is stepping on to the big screen with Aksar 2, a thriller which promises a high dose of erotica. The trailer saw a shirtless Gautam Rode seducing Zarine Khan and naturally set a lot of tongues wagging. SpotboyE.com spoke to the TV heartthrob about his racy Bollywood debut, sex scenes, his decision to settle down and a lot more. Excerpts:

Most TV stars transition to movies as soon as they gain fame. You took a lot of time to move to Bollywood?
Basically I was busy with television for the past six years. I was working non-stop. I was acting in shows like Saraswatichandra, Mahakumbh, Suryaputra Karan and I was hosting Nach Baliye and India's Got Talent. It was not that I wasn't getting film offers. While I was winding up Suryaputra Karan, I got a call from director Anant Mahadevan, asking me to come by for a script narration. I went, met them, they narrated the script, we discussed the character and they gave me a bound script. I really loved the character. I have never played such a character before. If you give me television again I'll do it. If you give me a film I'll do it. For me it's about playing different characters.

Tell us a bit about your character in Aksar 2?
It's a suspense thriller and I'm playing an investment banker. The character I am playing, Patrick Sharma, he is positive, yet he is a fraud. He has shades of grey but he's vulnerable too.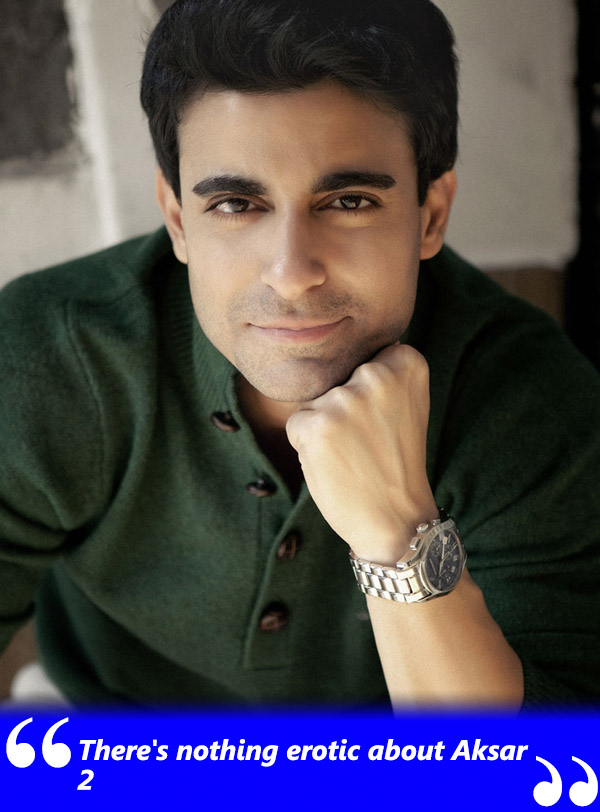 You play righteous heroes on small screen so this will be a departure from that...
In television and films, either the characters are very positive, like in Saraswatichandra, or they are negative and evil. Very few characters are real. In Aksar 2, I got the opportunity to play a real character. If you are in danger, you will do whatever it takes to survive, without thinking about right or wrong. I'm an actor and I need to improve myself as an actor. I can't keep doing good boy roles all the time.

There are rumours that Emraan Hashmi has a cameo in this film?
No. He is not a part of the film.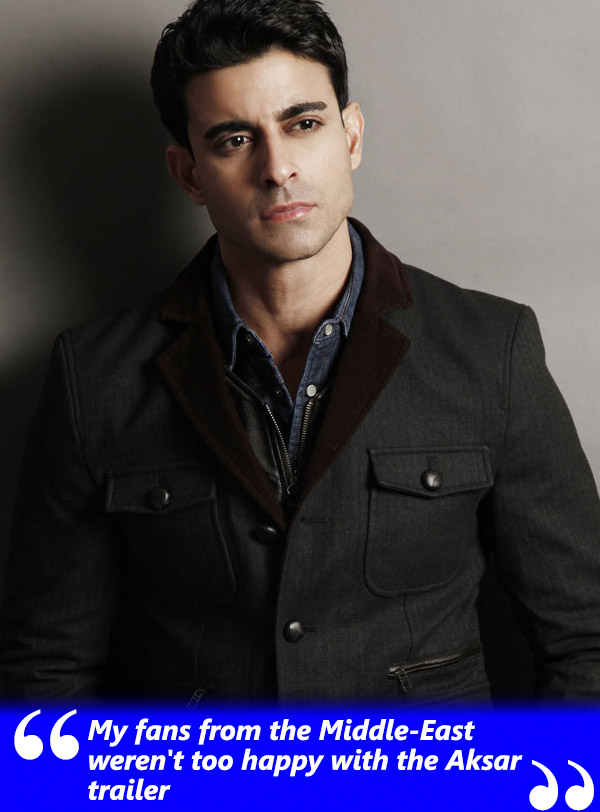 You had previously said that Aksar 2 is not an erotic film but the trailer and songs say otherwise...
Let me clarify. I'll start with my song which is very important to the film. It is hot and sensuous but we have drawn a line. If you've seen the song, there's no kissing. It was a deliberate decision made by me, Zareen (Khan) and the director.
Coming back to the other couple, Abhinav and Zareen, they have kissed on-screen but they play lovers. I don't think there's anything wrong with that and it's shot aesthetically. A few sensuous shots were added to the first promo, so that it gets an erotic vibe but there's nothing erotic about the film. It's a complete suspense thriller.

How did your friends and family react to the bold scenes in Aksar 2?
I'm being brutally honest with you- 80% of them liked it. I've got admirers across the world as television gives you that reach. However, my fans from the Middle-East weren't too happy. They were happy with my characters Saras and Rudra- the good boy characters. I wrote to them on Twitter. I said: "Thank you for all the wishes of my friends and supporters and thank you the other set of friends who didn't like it that much, but every suggestion is welcome." That's their point of view and I respect that completely.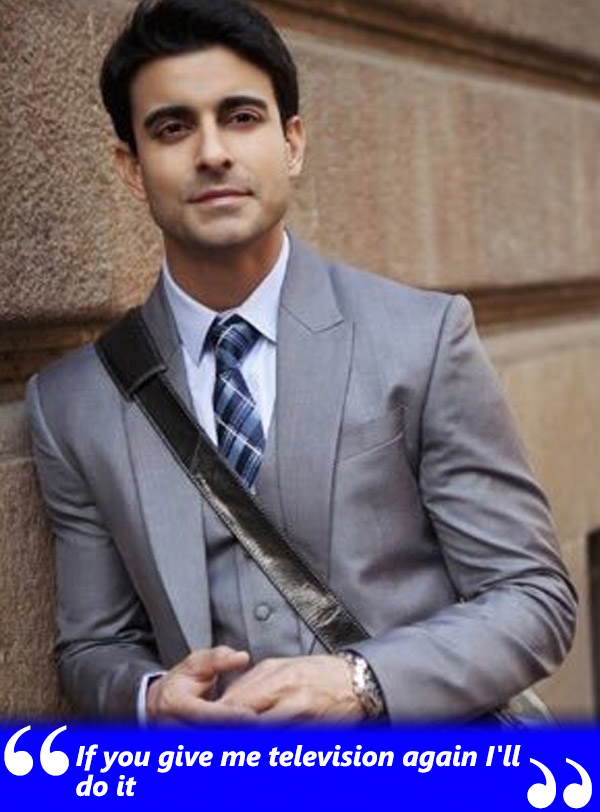 What's the difference between television and movies?
Television is maddening. Once you've done television, you can do anything. You can go do theatre, you can do films - you can do whatever you want to.

Now that you are 40, does your mom want to see you married?
It's not that I don't want to get married. It'll come soon. Things will happen when they has to.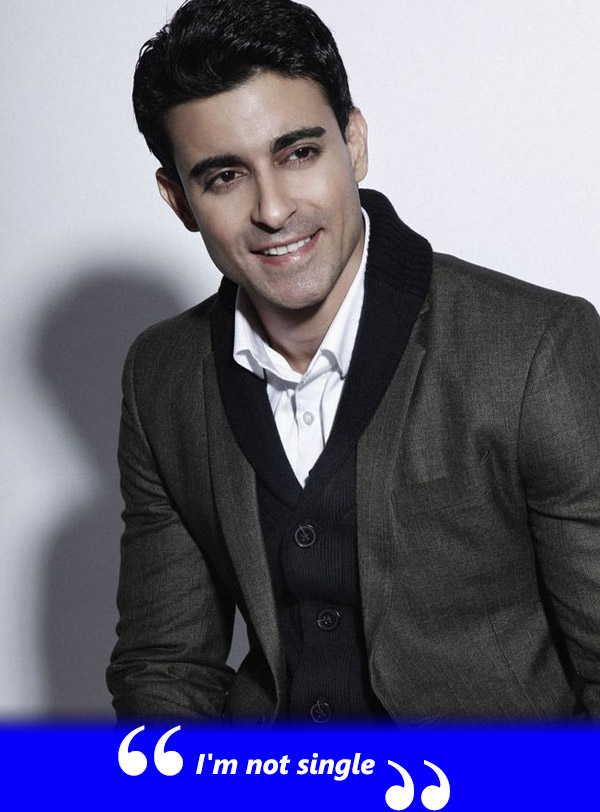 Do you have a romantic relation with Pankhuri Awasthi?
I don't want to name anyone right now but I'm seeing someone for sure. I'm not single.

So, will you settle down anytime soon?
I should. I'm 40! It will be very late otherwise
Image Source: Twitter/gautam_rode