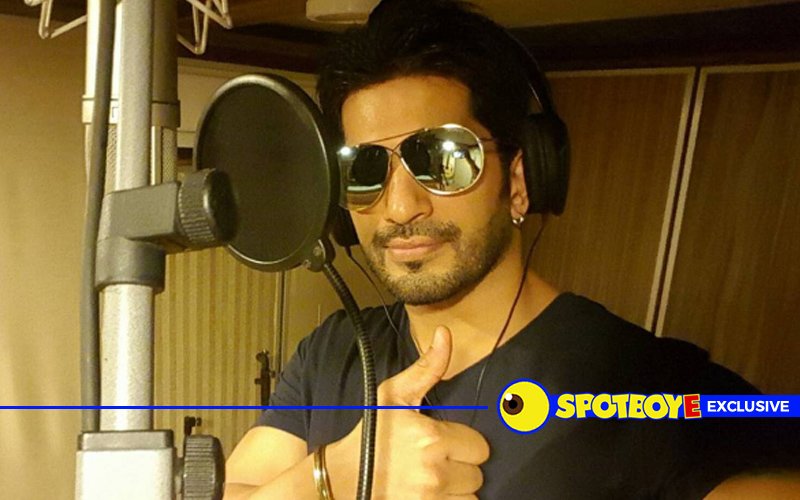 Amit Tandon, who participated in Indian Idol in 2004, is much more confident about his vocals today. Having released his second single Lambi Judai, he is currently juggling acting and singing. SpotboyE caught up with Amit as he spoke at length about his singing and television career, lost love, marriage and much more. Excerpts:

What's the plan with your music singles?
I have planned to release a single every month with popular faces from television. There is an easy relativity factor with the established and well-known faces. I have 6-7 songs lined up. I am concentrating on building the singing market for myself. So I am going with tried and tested melodies, rearranging the music, adding my vocals and giving it a new flavour.




You've dedicated your single Lambi Judai to your girlfriend, whom you lost in the 9/11 attacks...
When I was in US, I was seeing a girl called Monica Narula. She was my first love, we were in a relationship for 3-and-a-half years. She was full of life and was a Bollywood freak. She used to tell me, "Tandon, college is not for you. Go to Bollywood." I used to laugh at her saying, "You are telling a US-born guy to go to India and join Bollywood? My dad will shoot me on the spot!" She used to work for the finance company Cantor Fitzgerald on the 101st floor of the World Trade Centre. Unfortunately, she passed away in the 9/11 attacks. I was completely broken after her death. I lost around 20 pounds in a month! I stopped eating. That was the first time I dealt with losing somebody who was so close to me. But later when I gained strength, I remembered her words and thought of giving her words a chance. So I took a break from my NY life and told my parents that I want to go to India for six months.

So you owe your success to her?
Definitely! She is like my guardian angel. My family would have never allowed me to come to India, neither would I have given it a thought. For us, being a part of the entertainment industry was never an option. I used to be very interested in music. But she gave me the inner strength to pursue it.




Tell us about your journey in the industry.
I started out as a participant on the reality show Coke V Popstars in 2003. Ayushmann Khurrana, Surveen Chawla and Manjari Phadnis were also a part of the show. Neither of us won the show but Channel V took me on as a host. Then, I thought Indian Idol would put me in front of people. But the audience only remembered me as the good-looking guy with muscles and tattoos. I just wish I had really known the technicalities of stage singing then.

You then went on to act in soaps...
Acting comes very naturally to me and I feel very confident as an actor. Television is heavily dependent on roles, it's not the greatest medium to showcase acting. A lot of terrible actors are considered good because of the show and the role. I started off with cameos which ended up being extended. But I won't say I am better than them. My advantage is, I have already established myself in television. Now I want my singing to get recognised and appreciated.




Coming to your personal life, you've been married for 8 years. How did you and Ruby first meet?
Ruby was in Chicago completing her medical studies and I was in India doing my first show Kaisa Ye Pyar Hai. She messaged me on Friendster (a social networking site) saying, "Hey, it is nice to see an NRI doing so good in India. Keep it up." I was quite snooty and didn't reply. 2 weeks later, I again got a message from her which read, "It is quite rude when someone sends you a compliment and you don't reply. I think you are not as humble as I thought you to be." Then I finally checked out her profile and I was like 'Woah!' She was a doctor, a sardarni and so pretty. I was floored. I instantly replied "Hello, I am sorry" and then got a bit corny and wrote, "Had I seen your pics earlier, I would have done a lot more than just message." And she said, "Weirdo!" That's how we started chatting.

When did you pop the question?
After a few months of chatting, Ruby came to Mumbai to attend a medical conference. That's when we met first. When she was going back the US, I stopped her at the airport and asked her to marry me. Ours is a love at website story.




How is fatherhood treating you?
It has been fabulous and amazing. What I have learnt about fatherhood is that it's a lot of blackmail involved – Jiyana (his daughter) is always saying I want this, I want that. But watching her grow is magical.


Image Source: instagram/amit_tandon0411 & facebook/amittandon.me