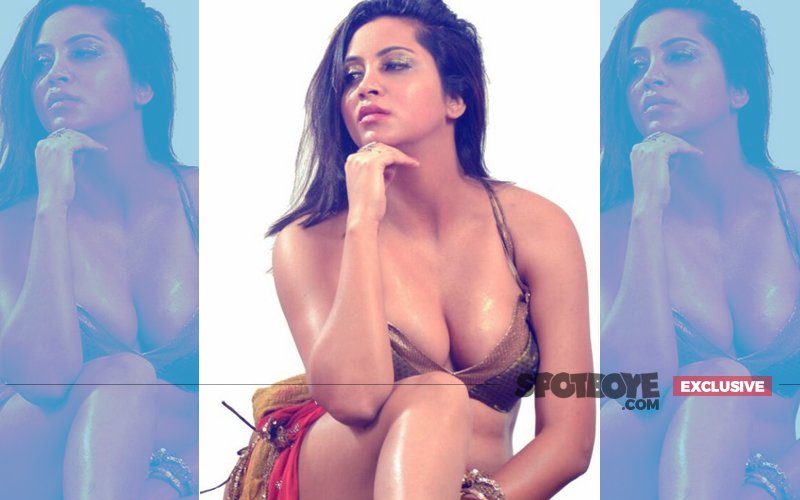 A few days back we brought you an exclusive interview with Arshi Khan after she was evicted from Bigg Boss 11. Since then, some very risqué videos featuring the lady have hit social media. We caught up with Arshi again, for her take on these shocking videos.

Excerpts from the interview:

Are you still following Bigg Boss 11?
Not really as I have been busy doing interviews and shows. So I have been unable to watch the episodes but I keep myself updated. And I have heard that after my eviction, the show has become very boring.

Has Priyank been eliminated?
Yes, he has been eliminated. I also wanted to call him to talk but I couldn't manage the time. Priyank's eviction is not shocking for me, what is more shocking is that he lost, while Luv Tyagi is still in the house. Priyank has a bigger fan following than Luv, so his eviction is a mystery.

In fact, I was equally shocked when I got evicted. I don't know how exactly the voting process works. I'm so popular, I should have received maximum votes, yet I was shown the door.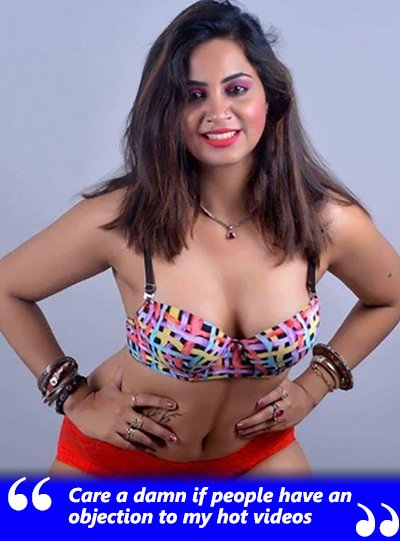 Your videos are going viral on social media pages…
All my old videos that I recorded 2-3 years back are now floating online. People are just using my old videos to make profit.



Some of your videos are very bold…
The videos that I have captured are mostly dance videos that I shot in my house. I have always been very bold, my fans got to see that firsthand on Bigg Boss. Some bold videos featuring me that people are uploading… I have no idea where they were shot and how they even came out.



Are you afraid that you will get trolled for these hot videos, and how your parents might react?
Actresses do nude scenes in the movies all the time that go viral. So why have a problem, if I do something similar? Our generation is very progressive. In today's time you cannot have backward thinking. I care a damn if people have an objection to my hot videos.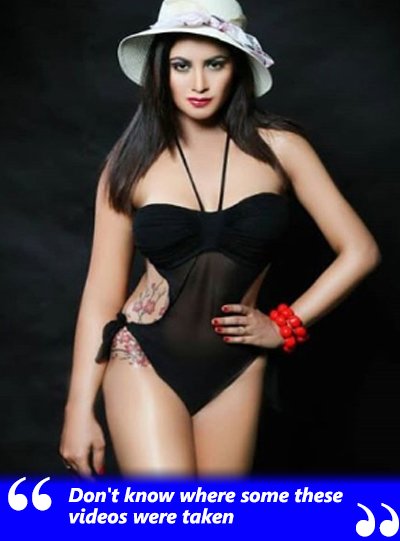 How do you know Gehana Vashisht?
I don't know who she is? I have not even heard her name. Is she part of this industry? I have never met her. I know she claims that she knows me closely, then I would like to see a proof… like a message we exchanged, or a picture we took. Just because I'm now popular, everyone is claiming they know me.

She made a statement that you are married to a 50-year-old bookie from Pakistan…
Ha ha ha! Really? If I'm married, how come I don't know about it? First of all let me make it clear - I am not married. And even if I was married to someone who is 50- year-old, it's nobody's business.

It's my personal life. I may get attracted to someone who is 60-year-old and have some spark in him. So what's the problem with that?
People say so many things about me, they claim that I'm married. I just want to tell those people that my profession is different from my personal life. Even if I have been married 10 times up until now, it's my business.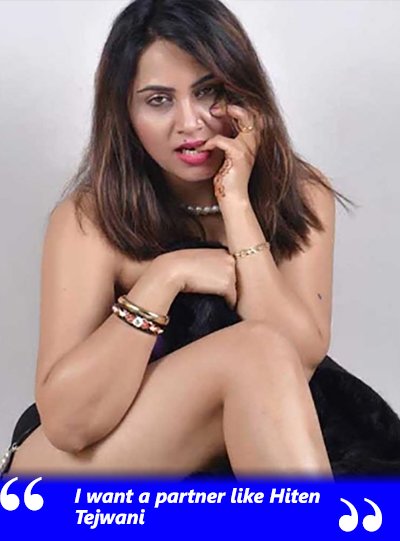 What kind of life partner is Arshi Khan is looking for?
Someone like Hiten Tejwani - Calm, respectful and decent. For me age and looks are not a factor, a person should be good at heart. And FYI I'm not planning to get married anytime soon.

Rumors were strong that there was recently an arrest warrant against you…
They were just rumors. If there was an arrest warrant against me, I should have been behind the bars right now. Don't know why people are making up false stories. All my old legal matters are getting discussed now.

I have no case pending against me. If there was, why would Bigg Boss bring me on as a participant?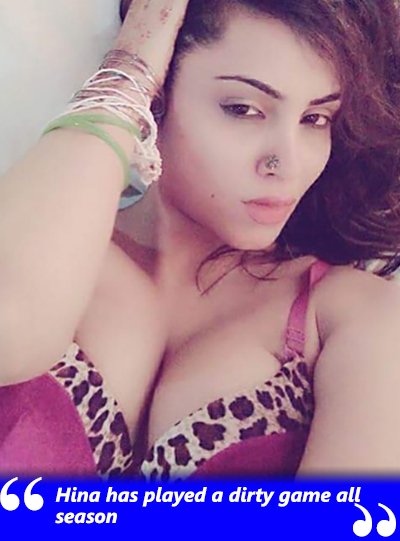 Are you enjoying life and fame post eviction?
Very much! I am the only contestant who was loved by people right from the start. From London to Spain. Small kids call me Arshi Begum, it's so cute. All this just proves how popular I have become. This according to me is real success. There are many big actresses in the industry who crave for this kind of fame.

You have made controversial statements in your old videos…
I am trying to change myself. Every celebrity has a past. I have started a new life now, it's a new chapter for me. I will work hard to make a name for myself. And Allah is showering me with good work, I'm guessing I would have done something right all along, to reach this stage in my career.

According to you who should not win Bigg Boss 11?
Hina Khan definitely. She has played a dirty game the whole season. She keeps saying, "I have a lot of money, I don't need this price money, even though she is the one who keeps asking what the total price money is. Such a fake person shouldn't be the winner.

Also Luv Tyagi, he has done nothing to reach the finale. It's a shame he's still there. So let's not make him winner, please.


Image Source : Instagram/arshikhan_official/biggboss