Arshi Khan: Salman Khan Is VERY Upset With My EVICTION From Bigg Boss 11
After being evicted from Bigg Boss 11, Arshi Khan opens up in an exclusive interview...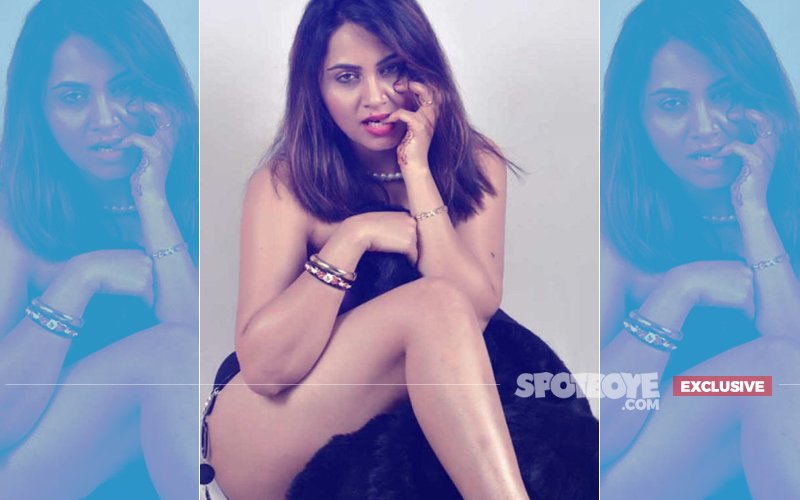 A few hours back we told you that post her eviction from Bigg Boss 11, Arshi Khan is all set to entertain the audience on the sets of Entertainment Ki Raat. In fact, she was shooting for the reality show in Powai this evening, after which, she spoke in detail to us about her eviction and more.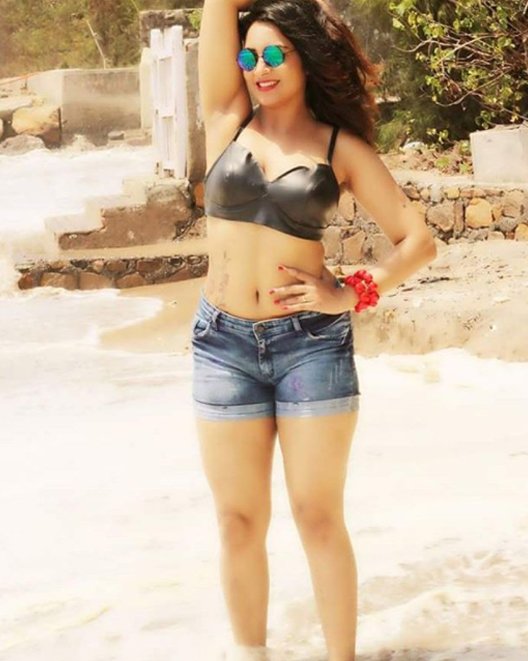 Arshi Khan Poses By The Beach

Here are some excerpts from the interview:

Are you upset that your fans didn't vote for you?
No, I am really very happy with the Aahwam(janta). They have supported me a lot and I can say that because till now I have never seen a Bigg Boss contestant for whom people have actually stopped their car and called out their name.

Someone recognised me on the streets today and I am very happy.

Why did you choose to do Bigg Boss?
People always thought bad of me. Arshi Khan always got a bad review. With help of this platform, I wanted people to know the real me. I wanted them to know if I'm good or bad? True or fake? I also wanted to show my nighties are so famous (laughs). My haircut is so different. My adaa is so special.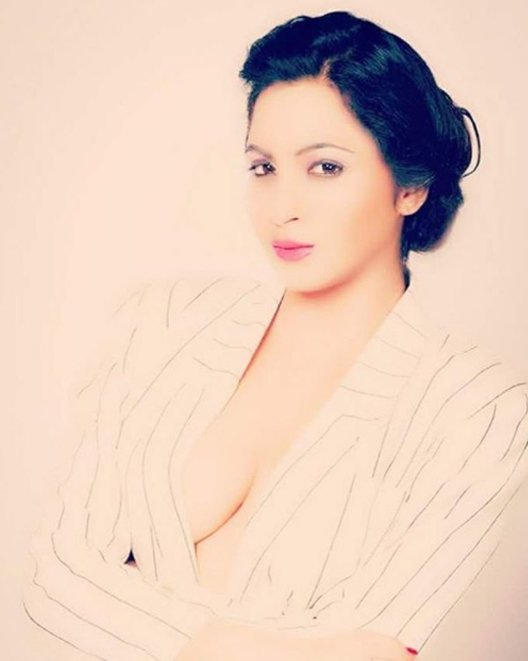 Arshi Khan In A Bold Avatar

What do you plan to do next?
I really want to work in movies and also do more reality shows. I just wrapped up shoot for Entertainment Ki Raat and it was lot of fun.

You shared stage with Salman did you speak to him about work in Bollywood?
It was not the right time. That time Salman seemed very upset. We both were shocked by my eviction. So we just tried to chill, and then he gave me an opportunity to save one candidate and send him straight to the Semi Finale. I was very upset seeing Vikas is all alone now and the way he was crying after I left. I was way emotional.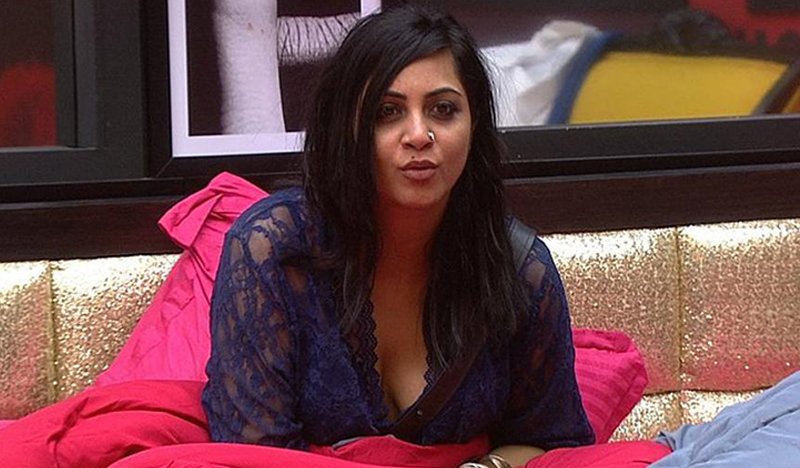 Arshi Khan In Bigg Boss 11

According to you who should not win Bigg Boss 11?
No one except Vikas. He is the best candidate for the title. He is the only one who is playing a game, using brains. He does all his task and helps people. Keeps his strategy ready not only to save him but also his loved ones. Rest if you ask Shilpa does nothing but talk negative about others. She just sits in the kitchen, she has no other work to do. Hina Khan is always in bed. Puneesh is busy buttering Shilpa. Priyank has nothing and Luv has only Vikas. So no one is actually playing the game. Me, Hiten and Vikas, on the other hand were here to play the game. Only Vikas is in the house now, with me and Hiten evicted.

Fans loved your chemistry with Hiten?
I will tease him when we meet now. I always told him that I would tease him in front of his wife Gauri, once we were both out. And we are. We had a very cute relationship. We have never sat near each other or shared any private time. We haven't even hugged each other. He never used to come and sit on my bed. I also maintained the same. People used to go and sit on his bed, but me? Never. Gauri also used to like our chemistry and she only asked me to continue it. I always respected him and will keep doing so. I know Hiten will not need me but in case he ever needs my help, I will always be there for him.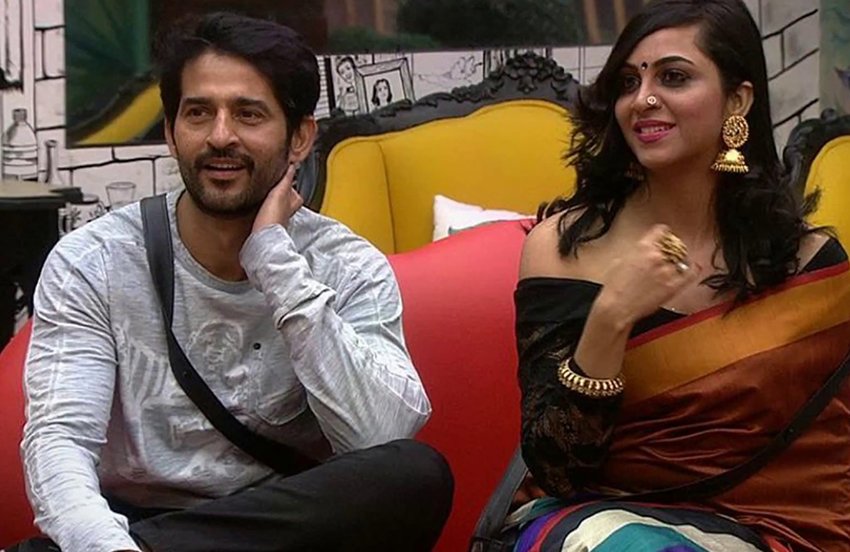 Arshi Khan And Hiten Tejwani's Chemistry In Bigg Boss 11

According to you one word which describes these contestants…

Hina Khan- Fake
Priyank- Bewkoof
Luv - Mandbudhi
Puneesh- Matlabi
Aakash - Irritating
Shilpa - Wahiyat

You shared a very different relationship with Shilpa called her Maa and then abused her later. Why?
My relationship with her is still very good. And I am not saying this just because I am out of the house. You only get to see an hour of footage everyday. For Shilpa, Arshi was like her daughter. She used to say, "Arshi sirf meri hai, Arshi aur kisi ki nahi."

She used to control me a lot which I used to like initially then I started getting irritated. Because if I am living in the house I have to be with everyone not just her. And at times she used to say many things which used to hurt me. She would also scream a lot at me. Force me to not talk to Hina or support her. That's why things got ugly between us.

Puneesh Bandagi used to get intimate knowing there are cameras?
We had 160 cameras inside the house. Don't know what their relationship status is like now. But it started in a fake way. But later they became a little shameless with PDA.

Rumors claim that your eviction was planned because of some legal matter?
Not at all. All those cases go back a long way. They just got spoken about now, because I was doing such a big show. You know how the world is? They want to bring dig into your past, when see you flourish. No arrest warrant has been issued against me. Jalandhar court case is about I have made a flag on my private body part. No Pune or Goa case is also pending. Everything is over yaar. I don't even care for just small matters.

Hina and Priyank commented on your character on National TV...
Hina used to show herself as a classy person but in real life there is not a shred of class in her. She has got some designer clothes, that's about it.

Priyank is someone I don't want to comment on. Bigg Boss always told us not to make personal comments but he would cross his limits.

Any message for your fans?
I just want my fans to say we want Arshi Khan back in the show.


Image Source: instagram/arshikhan & twitter/biggboss