Bade Acche Lagte Hain 2: 'It Is Unfair To Compare Nakuul Mehta-Disha Parmar With Ram Kapoor-Sakshi Tanwar,' Says Shubhaavi Choksey-EXCLUSIVE
In an exclusive chat with SpotboyE, Shubhaavi Choksey shares how she feels about Nakuul Mehta and Disha Parmar as Ram and Priya in the show!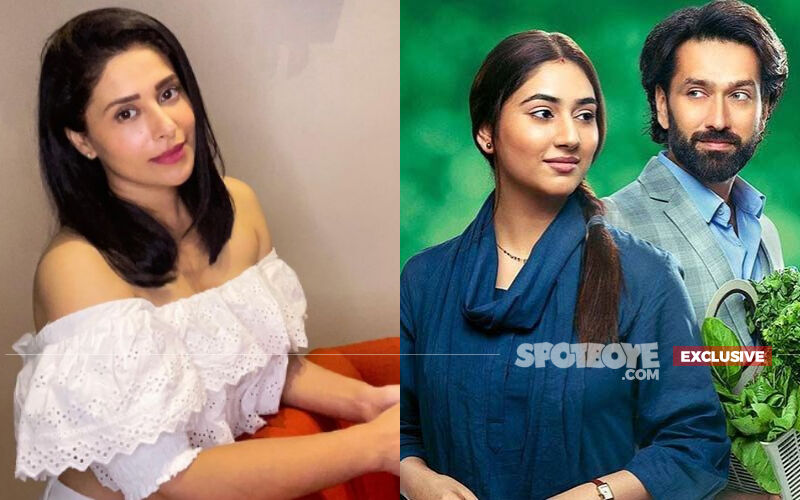 Ekta Kapoor is back with the exciting second season of her popular show 'Bade Acche Lagte Hain', which had Ram Kapoor and Sakshi Tanwar in the lead roles. With an all-new cast and a different story, the new season showcases a mature love story that revolves around two individuals who are in their thirties and find a way to love one another after their marriage. Nakuul Mehta and Disha Parmar have stepped in to fill the shoes of popular characters-Ram and Priya.
While comparisons are bound to happen, actor Subhaavi Choksey feels it is unfair to compare the new season with the first one. In an exclusive chat with SpotboyE.com Subhaavi, who plays Nakuul's aka Ram Kapoor's step-mother 'Nandini' in the show, shared, "The best part about Ekta Kapoor is how visualization is amazing. Her presentation is beyond praise. The way Nakuul Mehta and Disha Parmar are what I have been seen so far is their chemistry is brilliant. Their characters are completely different and when they come together, the chemistry that is formed on the screen is very cute and good."
She added, "I don't think anyone should compare Nakuul and Disha with anyone else. People are different, the show is different, and it's an after decade so there is more naturalness to it. I loved Ram and Sakshi also as Ram and Priya, and now Nakuul- Disha too as new Ram and Priya. The audience should give them some time."

Earlier, Nakuul Mehta had told us, "I feel it's a different era now. We are doing this a decade after the first season came out. A lot has changed in terms of the world we live in and how relationships are made or lost in this digital era however a lot remains the same, which is a human longing for love and companionship. I also feel with new actors, you will see a new flavour and at its core, it will remain the same story but a lot of it will be served differently."
Image Source: Instagram//shubhaav/Nakuul Mehta