Bhabiji Ghar Par Hai's Shubhangi Atre Tests Negative For COVID-19: Says, 'I Felt Like Crying Out'- EXCLUSIVE
Bhabhiji Ghar Par Hai actress Shubhangi Atre has tested negative. The actress speaks to us about fighting the virus and coming out stronger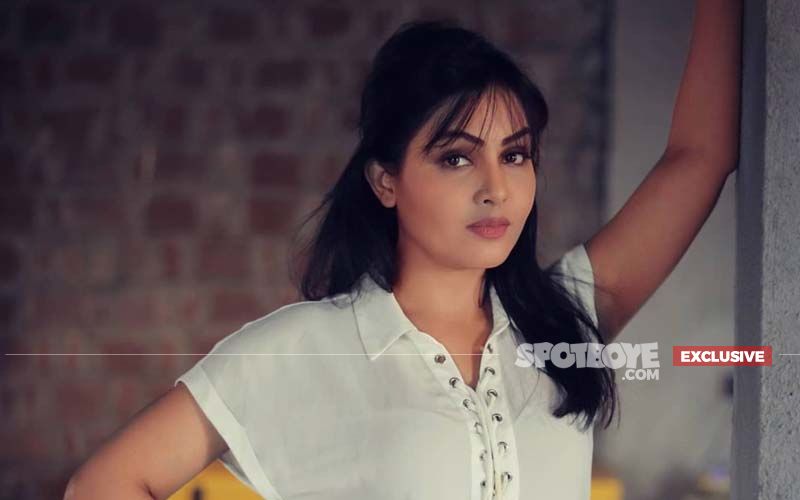 Actress Shubhangi Atre, who is currently essaying the character of Angoori Bhabi on TV's popular show Bhabiji Ghar Par Hai, had tested positive for COVID-19 on April 5. Shubhangi went under self-isolation and took good care of herself which helped her to recover from the virus.
And now, she has tested negative. Talking to SpotboyE.com exclusively, Shubhangi shared how difficult it was for her to deal with the virus and at the same time, she also gave some important suggestions to the readers;
You have finally recovered from COVID-19. How tough was this phase?
In the beginning, it was normally like the days you are facing cough and cold. But later on it starts taking away your energy and leaves you restless. Even you feel so irritated that you want to shout and cry like something is really wrong and you feel there will be no tomorrow. Breathing issues start and you don't feel like eating. Thinking about it gives you a sense of vomiting. I feel blessed to get recovered. It was a really bad time. But one needs to be very positive and be happy in this phase.
Apart from physical challenges, what other challenges did you face?

Apart from physical challenges, any mother or a woman can relate to my stress. Be it a working woman or housewife, but somehow your family is dependent on you. Especially how we Indian women are- strong but very emotional when its about the family. I was quite worried about my daughter and husband thinking how will they manage in my absence. If they are having food on time, if they are following the guidelines properly- sometimes, I used to feel that how can I get some power so that I can protect them from Covid. Many thoughts crossed my mind- like if my daughter is happy and not depressed without me.
What suggestions do you have for those who are taking this situation lightly?
I would say please don't take it for granted. It is the worst disease ever. The extreme surge in Covid cases across India has alarmed us all. We are back on our toes yet again to fight this appalling situation created by COVID-19 in its second phase which is quite riskier too. While the Government and administration are leaving no stones unturned to control the caseloads, people should make sure not to step out of houses without an emergency. Some states, including Maharashtra, Delhi have also imposed lockdown for the time being. In such a scenario, we have to be extra cautious about our health and nutrition too.
Are you feeling healthy now?
Nope I have lost my energy level. I feel tired and feel like sleeping all the time. We all are flooded with health advises, diet plans, forwarded messages. And we have seen people following those guidelines. But what we often do not understand is that every human body reacts differently, so one must consult with an expert before taking up any such diet plan. I was under consultation as my doctor suggested to me I followed it including some kadha.
What all have you included in your diet?
Most importantly eating food in small portions, keeping a smaller gap between two meals is very important. Then I was consuming fresh food and avoiding any kind of junk or packaged snacks. Eating fruits was advised to me when I was craving sugar as I'm sweet tooth. I was advised to eat food that's low on oil and low to moderate on spices. And lots of vegetables, more with high water content also like consuming a lot of water, to be hydrated.
You think shooting in the crisis would be okay now?
I will have to. As one can understand how work is important and it's just not only about me. I can't be greedy. I can't be unprofessional when the makers are worried about our health like family. And my team is taking no risk and decisions are taken looking at the situation. Our safety is the first priority.
Image source: Instagram/shubhangiaofficial