Bigg Boss OTT Contestant Zeeshan Khan On Quitting His Ongoing Show Kumkum Bhagya: 'I Feel The Risk Will Definitely Be Worth It' - EXCLUSIVE
Kumkum Bhagya actor Zeeshan Khan who was essaying the character of Aryan Khanna in the show has quit the show to participate in the controversial reality show Bigg Boss OTT. In a recent chat with SpotboyE.com, the actor opened up about taking the risk and if he will try to impress the show's host Karan Johar. Read on: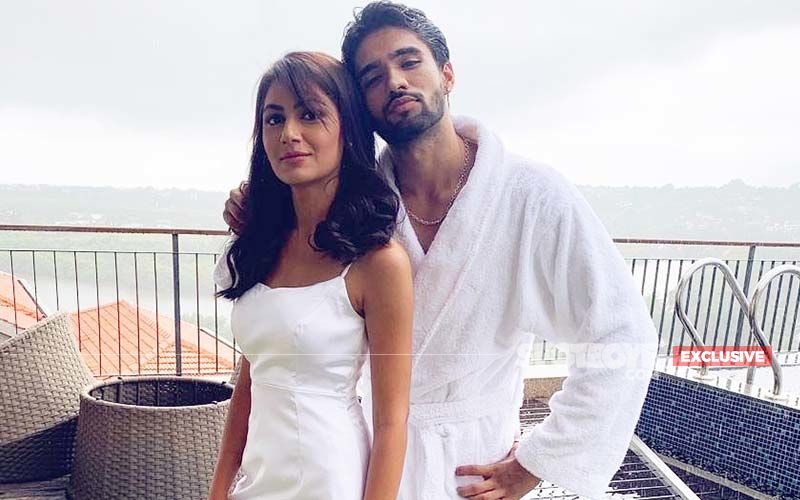 You are leaving your ongoing show Kumkum Bhagya for this reality show. Don't you think it's a risk?
If one doesn't take risks, how is it possible to grow? I am not someone who likes playing it safe and I feel the risk will definitely be worth it!
What over-the-top plans do you have to be in the game for the longest time?
No fun if I share it all now, is it? Watch the game but let me tell you I am looking forward to entertaining my audience and also bring across the person I am - a little crazy, a lot of fun, and someone who questions the norms rather than blindly following it.
There are a lot of known celebrities with a strong fan base with you in the show. Do you feel making a mark will be difficult for you?
I think a show like Bigg Boss puts everyone on the same pedestal. We have had plenty of winners who weren't as known before but emerged out fabulously from the show.
How are you going to impress the show's host Karan Johar?
I don't think I want to put effort into necessarily impressing anyone. The impressing should happen naturally and organically with the kind of person I am, the entertainment I provide, the honesty and hard work I bring into the show and my overall personality.
Which controversial side of Zeeshan could we expect to see on the show?
Again, what's the point of playing a card game where you already know someone's moves? Let some of it be a surprise.
What is your relationship status and are you open to a relationship inside?
I am very much single but am I ready to mingle, let that remain a mystery!




Image Source: Instagram/theonlyzeeshankhan