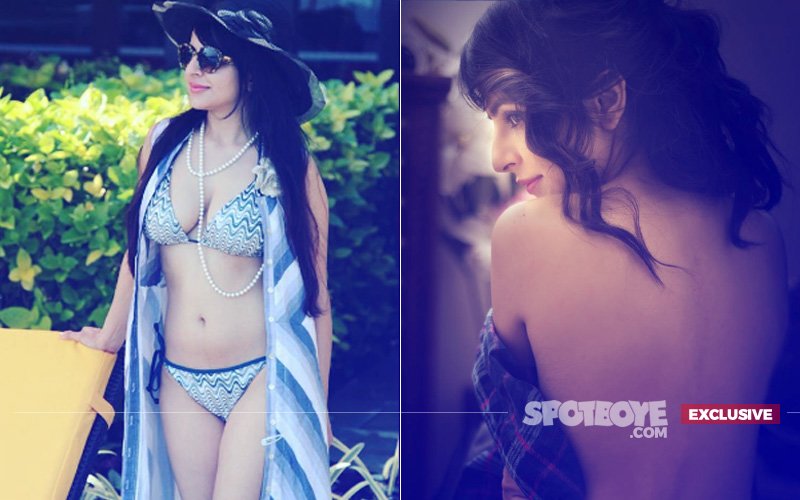 We remember her as the demure Saanchi from Balika Vadhu, so when TV actress Roop Durgapal took to Instagram to show off her bikini bod, everyone sat up and took notice.

The actress is vacationing in Goa and posted a sizzling snap of herself wearing an itsy-bitsy bikini while lounging by the pool. And soon enough, the pictures went viral.

SpotboyE.com caught up with the 29-year-old to talk about body confidence, slut-shaming and a lot more. Excerpts:

Everyone was shocked by your bikini avatar. What prompted you to post these pictures online?
See it's a very normal thing, when you are swimming, you wear a bikini. I was posting pictures from my vacation and posted the picture of myself wearing a bikini too. I don't think you need a reason to post your own pictures. Earlier I was vacationing in Bangkok, there too I wore a bikini and I don't think it is a big deal.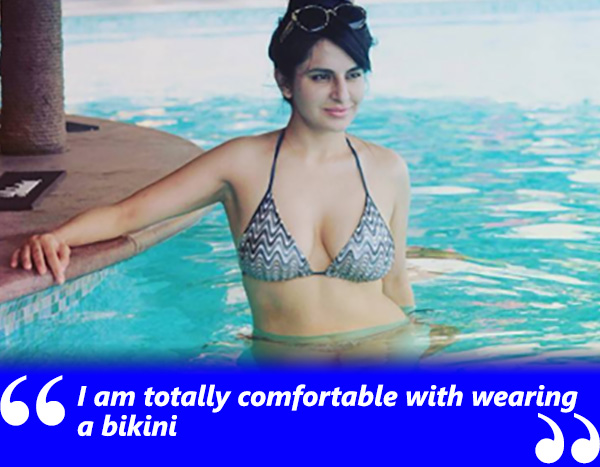 How comfortable are you wearing a bikini?

I am totally comfortable with wearing a bikini, after all I am on vacation. Bollywood and Hollywood stars wear bikinis on and off screen all the time, but that doesn't create a buzz. Because the television audience is so used to seeing us in salwar-kameez and sarees, seeing a TV actress in a bikini comes as a shocker. But I think it's very normal for a young girl to wear a bikini on the beach. I too love wearing bikinis.
Were you not scared of slut-shaming because TV actresses are often targeted by online trolls?

It's a horrible thing. Because wearing a bikini does not make you a sl**. If a man can wear shorts on the beach, why can't I wear a bikini? When a TV actor posts a shirtless picture, he is praised for his six pack abs, he is not called cheap. Ladkon ko treatment alag milta hain aur ladkiyon ko alag. But I would like to add that I am really thankful to have great fans. The actual fans will always like your work and they will never shame you. Thankfully 99% of the comments I got were positive. So if such pictures go viral it's a good thing. If an actor is getting recognition and appreciation, why not?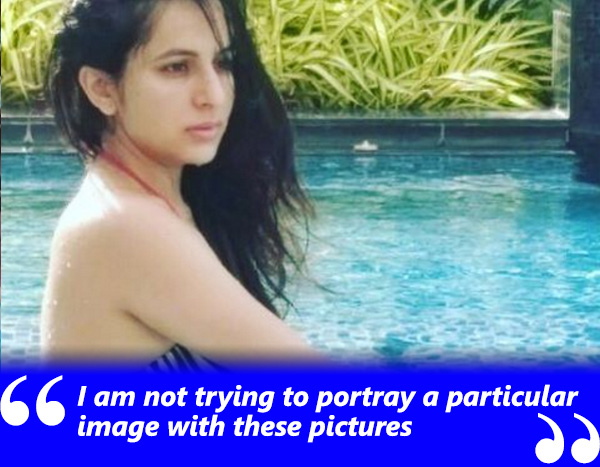 Will we see you going bold on screen too?

Well I would like to say that Instagram is a site where we share our pictures. I don't think the purpose is to get a role. I am not trying to portray a particular kind of image with these pictures. It's just me. But to be very honest I have been offered bold stuff. I was offered a music video where I was asked to wear a bikini and I have refused that. Wearing a bikini on vacation and wearing a bikini on screen are two different things.
And how did your husband, Deepak Naiwal, respond to your bikini pictures?

No comment. I don't want to talk about my husband and my private life.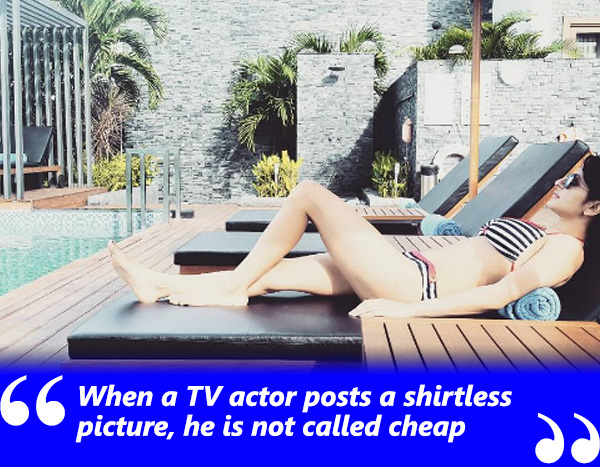 Image Source: instagram/roop_durgapal