Class Of 2020 Actress Chetna Pande Gets Candid About Class Of 2021, Asim Riaz And Lots More- EXCLUSIVE
Chetna Pande talks about Class of 2021, Bigg Boss 14 and her music video with Akull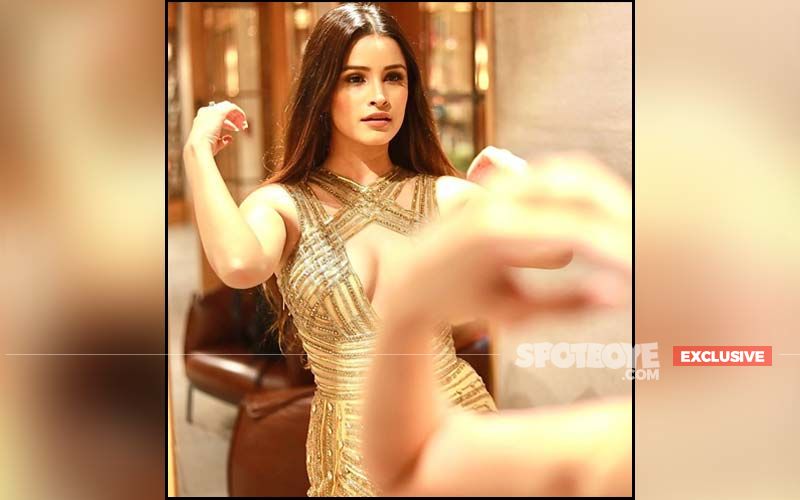 Actress Chetna Pande who is being appreciated for her role of Priyanka in Class Of 2020 (produced by Ekta Kapoor and Vikas Gupta) is set to bring more joy to her fans with her latest music album Laal Chunariya with musician Akull. The music showcases a bright vibrant aesthetic and is set on the romantic nostalgic vibe of the 90s. We got in touch with the Chetna for a candid chat and here's what she'd to say:
Tell us about your upcoming music video...
I got a call from a common friend who knew Akull and they told me they're looking for a girl for his music video. They made him see my profile and he liked it. I had heard his songs before. In fact I had also made a Tiktok with my co-star Rohan on one of his songs. And then, he made me hear Laal Chunariya. I was really very impressed by it.
Did you discuss about this offer with Vikas Gupta?
I made him hear the song and he immediately said yes for it. As he is a good friend of mine, I keep discussing about my work and taking suggestions from him.
The music video in question is set against a 90s backdrop, if I'm not wrong. Are you also a 90's girl when it comes to songs/music videos/movies?
All the songs of 90s were really interesting and had a meaning to it. Even our upcoming show is set in the 90s. I used to love all the songs of that time, they had so much soul. So yeah, you can call me a 90's girl.
Tell us about your shoot with Akull...
Amazing. He is a very talented guy and has his own style of singing. We shot the song in Delhi, the weather was damn cold and hence, shooting it wasn't easy.
Your recent show Class Of 2020 has done amply well. But, your character came as an shock to the audience. What kind of reactions have you received?
The show had an X factor due to which it managed to rocket away. And yes, my character of Priyanka has definitely shocked the viewers. I was very excited to play this character as I'd never played a psychopath till date. I myself was shocked with Vikas' vision that I shall have a criminal bent of mind in Part 2 unlike in Part 1, where I wasn't all that complicated.
Now, Class of 2021 is being made. Will you be be a part of that?
Not just me and Rohan but most of us will be a part of Class Of 2021. Basically they are going to extend the same story. The viewership is good, which is why Ekta Kapoor has announced that there'll be more seasons in the offing.
In our interview, Vikas said that you will be apt for Bigg Boss 14. Comment...
He mentioned that to me after giving an interview to Spotboye.com, recently (READ ABOVE). I asked him if his thought stemmed from the fact that I've done Ace Of Space. But then he told me that I was apt because he had seen my journey in AOS.
But I still don't know yet what I'll do their if I get into Bigg Boss 14.
Lekin haan, Bigg Boss gives you an opportunity to show the real you to your fans. If they want me to take part, I will not say 'No'.
Who were you rooting for in Bigg Boss 13?
I was supporting Asim Riaz. I liked him and his journey on the show. I also liked the way Shehnaaz Gill played the game, she was such an entertainer.


Image Source:- instagram/iamchetnapande