COUNTDOWN BEGINS: With 1 Month To Go For The Wedding, Bharti Singh REVEALS her Top Secret Wedding Diet
Popular television actress and comedian Bharti reveals details about her designer trousseau and the stringent diet plan that she's following to shed oodles of weight...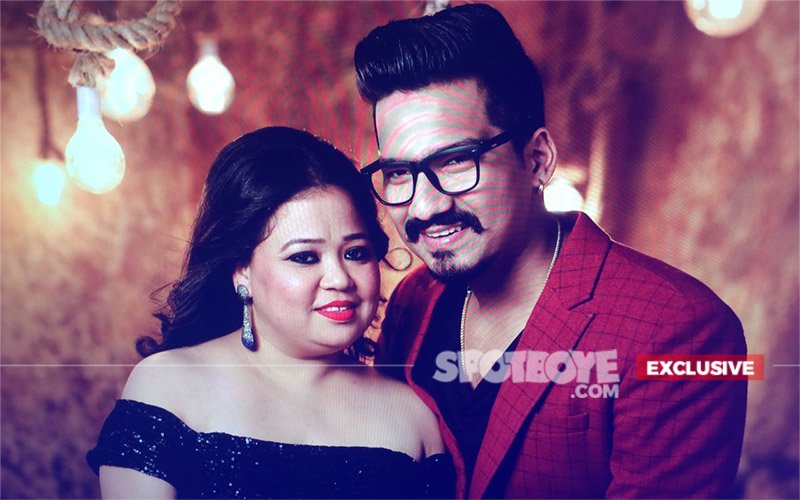 Comedian Bharti Singh is all set to tie knot on December 3 in Goa. We were the first ones to get you all the inside information from her wedding festivities. Now, in an exclusive interview to SpotboyE.com, the lady shared details of a new diet plan that she's following to fit into her wedding lehenga which is a size smaller.

How is the shopping going?
You can hear my voice, it's choked. Very tiring, but honestly a lot of fun. You only get married once, and I want to give this one time my best shot. After working and slogging for 9-long-years, I want 3 months just for myself and Harsh. I want to enjoy this phase. I resume work from Jan'18, till then I want to live every moment to the fullest.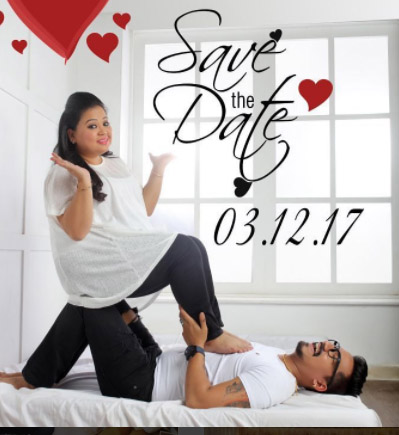 Bharti Singh And Harsh Limbachiyaa In A Cute Photoshoot

Who is designing your wedding attire?
Three designers are working on my trousseau. Neeta Lulla is designing my reception gown and a lehenga for my Bangle (chooda) ceremony. The lehenga is deep orange in colour and the gown is a lovely blue. Aradhya, another designer is doing my wedding lehenga. A N Designers are designing my cocktail gown. I want to look perfect for all my wedding ceremonies. I often go and check on the embroidery and other finer details of these pieces. I'm really thankful to my team of designers, they make me feel like Katrina Kaif and Kareena Kapoor everytime I meet them.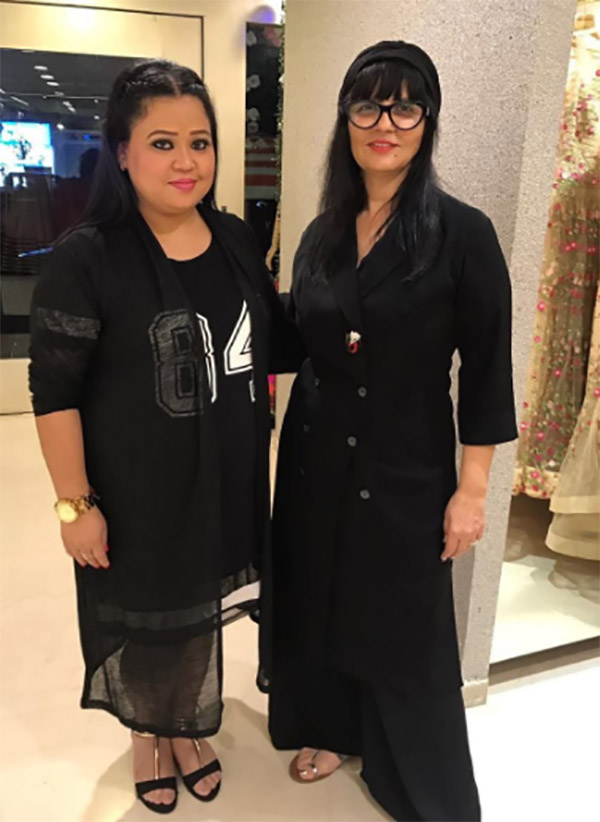 Bharti Singh With Designer Neeta Lulla

Are you following a special diet?
I have cut down on carb-laden foods. I was planning to go on a liquid diet but being a Punjabi, it is impossible for me, so I end up eating one or two rotis in a day. I'm drinking a lot of Green Tea. Being on a liquid diet means surviving on soup and juice, I can't handle that. Harsh will kill me if he gets a whiff of my crazy diet.

I have started hitting the gym regularly, but I'm not doing hard-core workout, 20 minutes of cardio and cycling is something which I am focusing on.

Are you missing eating good food?
Very much! Imagine I have quit eating parathas, I literally survived on them earlier. It's a torture to see my family eat parathas with dal and white butter, at the dining table every day. I can't wait to hog on this food, after my wedding. No diet will be followed. Harsh keeps requesting me to not give up on the food I like most. He keeps telling me that he loves me for who I am, he doesn't want me to change.

He fell for me 8 years ago, he loves my cute and bubbly self. He tells me he's marrying Lalli (screen name) not Bharti. But I want to lose weight and look gorgeous. .I want to wear to a kamarband and look good. Though I have never lost weight for any show but I'm going to do it for my wedding.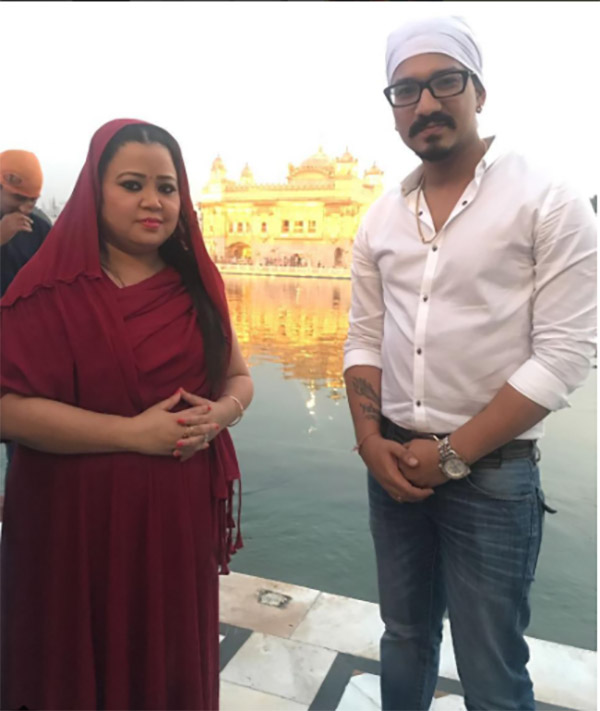 Bharti Singh And Harsh Limbachiyaa

Is Harsh an avid shopper? Is he taking the wedding shopping as seriously as you are?
No, not at all! He doesn't know what to wear. He told me that I could colour co-ordinate and style his suits and sherwanis, keeping my bridal lehengas and gowns in mind.

But yes one good thing that he has done is that he's given me his Debit Card. Trust me, I'm making the most of it.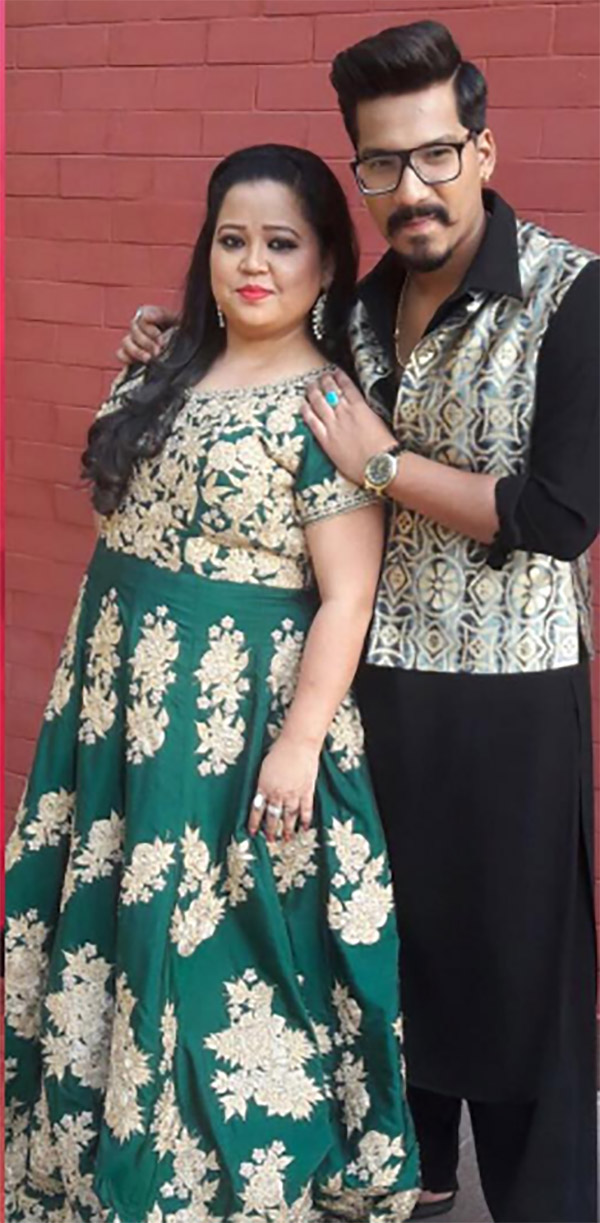 Bharti Singh And Harsh Limbachiyaa

All wedding functions are in Goa, what all can we expect?
It will be a three-day-holiday in Goa for my guests. We have a Pool Party on December 1, Mehendi ceremony on December 2 afternoon and a Cocktail Party in the evening. The morning of December 3 is my Haldi ceremony, followed by wedding and a reception in the evening.

I don't want my guest to worry about anything . I don't care if they wear slippers. They are in Goa, they should concentrate on having a gala time.



Image Source: Instagram/bharti.laughterqueen