Devoleena Bhattacharjee On 15 Day Janta Curfew In Maharashtra: 'I Don't Know If It Would Help In Anyway'- EXCLUSIVE
A lot of people are having two minds about the 15 days lockdown in Maharashtra. Here's what Devoleena Bhattacharjee has to say about it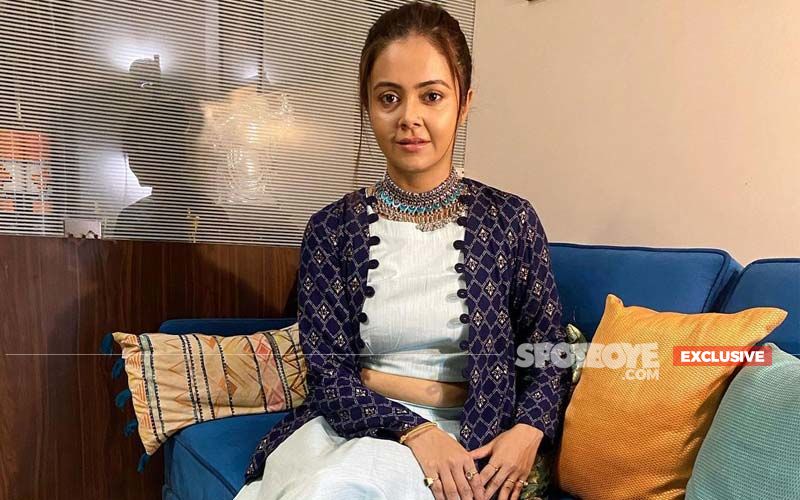 Devoleena Bhattacharjee, who is also fondly called as Gopi Bahu, speaks to SpotboyE.com about the on-going pandemic and recent decision of Maharashtra government of 15 days Janta Curfew to control the Coronavirus cases. Read on;
To begin with, we heard recently your building was sealed?
It is surely frustrating at times but do we have better options seeing the rise in COVID-19 cases- it's better to take precautions.
You have always been known to speak your mind. What do you think about how our Government is handling this situation?
I think they could have controlled it long back when it started increasing and spreading. Right now the situation is bad and I don't know if the 15 days janta curfew would help anyway.
Any advice you would like to give in this testing time?
I think one should stay positive, try to keep themselves happy by doing things they love and also try to be happy from within. I think meditating is also a good idea to deal with the stress and negativity we all are going through.
Is there any hobby or skill you've developed in the lockdown?
Yes, I have learnt baking and keep doing it often.
What is happening on the work front?
I just did a short film.There are also some more projects in the pipeline but cannot reveal the details until it gets finalised.
What is the short film about?
It's about two women who help each other to live life happily and also to fulfil their dreams.
You recently got awarded in Guwahati please throw some light on it and how does it feel to be felicitated in your hometown?
Oh, It is a feeling full of gratitude and love. It is indeed a special one. Heard many times since my childhood about "Mohiyokhi Bota" means Sarvashresth Naari. And achieving it in my hometown was overwhelming. Thanks to the fans and family.
Any message for your fans...
I love them and they know it. And also I know they love me a lot. Will continue doing so and grow stronger. Stay safe and wear masks.
Image source: Instagram/devoleena