EXCLUSIVE! Bigg Boss 15: Zeeshan Khan On Pratik Sehajpal: 'Instigating Others Is His Game Plan, He Looks Like A Total Idiot, Nonsense On The Show'
'Kumkum Bhagya' actor Zeeshan Khan slammed Pratik Sehajpal for using the same old game tactics on 'Bigg Boss 15' that he used in OTT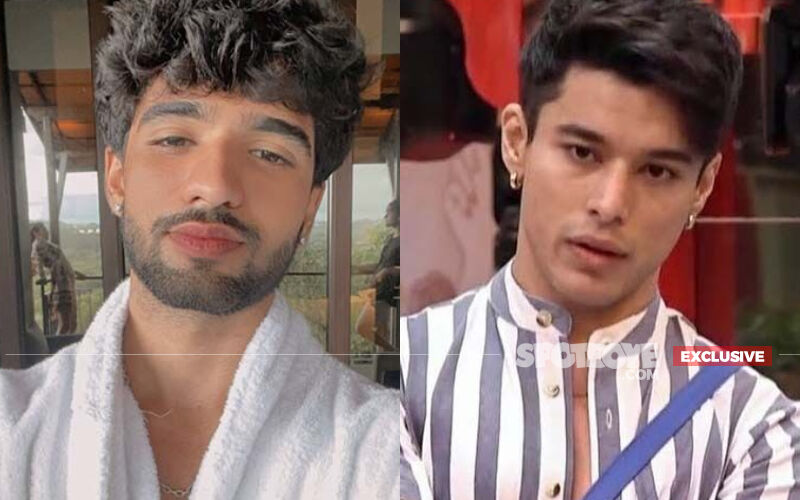 Kumkum Bhagya actor Zeeshan Khan, who was ousted from the Bigg Boss OTT following his ugly fight with co-housemate Pratik Sehajpal, has opened up about his game on Bigg Boss 15. While speaking to us, Zeeshan pointed out that Pratik is doing exactly the same what he did on BB OTT-annoying and instigating others to a point they lose their calm. He also said he finds Pratik Sehajpal "total idiot and nonsense" on the show.
Zeeshan shared with us, "Yes, I know Pratik Sehajpal since Bigg OTT. And I think he is doing the same thing - instigate someone to a point where he/she loses control. The guy literally has no strategy. Let me clear out one thing. At times when I look at Pratik, I feel 'Maybe if you talk to this guy he might understand, maybe he does use his brain at times, but that would be a once in a blue moon kinda situation where he would talk sense'. 99.9% times the guy behaves like a total idiot who has no common sense."
"I don't understand why. The guy can really play a good game if he just puts his mind to it. I think he can do really well. But I don't know what his strategy is where he wants to be this annoying person who keeps blabbering for no reason. And half the time you can't even understand the words coming out of his mouth. He talks at a pace where it just sounds like word vomit. You don't understand what he says, what he says doesn't make sense. And because he constantly repeats the same thing over and over and it is senseless, it irritates the other person. So if he lets go of all of this and plays sensibly, I think he can play a really good game. He has done this since OTT, and nobody has been able to figure it out. If my connection Divya Agarwal who has done shows with him couldn't understand him, I don't think others will either," he added.
Talking about the show, Zeeshan Khan stated that he finds the current season very boring and watches only Weekend Ka Vaar episodes to see his 'idol' Salman Khan.
"I think it is more like 'Bigg Bore 15' because 15 minutes into the show and you'll be bored out of your mind. The only time I even watch Bigg Boss 15 is when I want to see Salman Sir. I absolutely love him. That is the only reason I watch the show. I don't watch the entire week's episodes. I only watch the Weekend Ka Vaar episodes to see Salman Sir. Otherwise, I don't even watch it. It is frickin' boring," he explained.

Image Source: Instagram//pratiksehajpal/ SidharthShukla