OOPS! THIS Singer Suffers WARDROBE MALFUNCTION At ARIA Music Awards, Handles Her Boob-Baring Moment With Sass-WATCH
Charli XCX handled her oops moments with much sass as was seen wearing a risque ensemble at the ARIA Music Awards.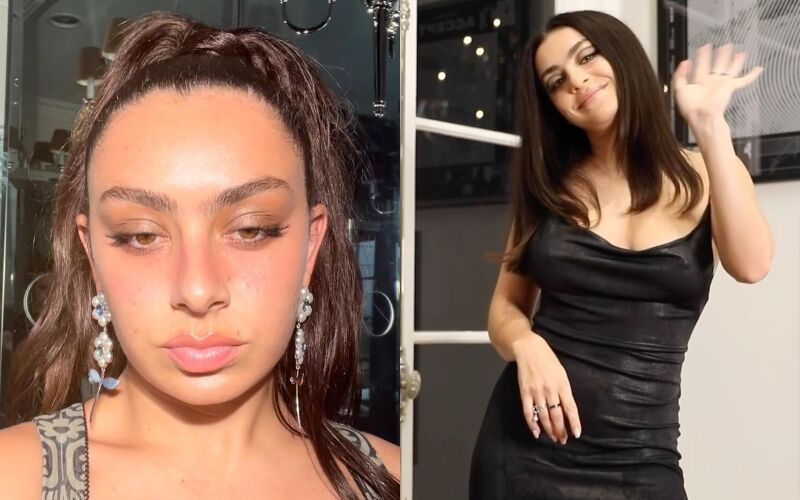 British singer Charli XCX, 29, suffered a major wardrobe malfunction at the Australian Recording Industry Association (ARIA) Music Awards on Wednesday. However, the 'Boom Clap' singer handled it well and laughed off the incident.

The award ceremony was presented virtually and it saw Charli wearing a risque ensemble while presenting The Kid Laroi and Justin Bieber for Best Pop Release at the Australian awards presentation via video conference. In an unfortunate turn of events, the 29-year-old singer accidentally exposed her entire left breast as the strap of her tiny black dress came off from her shoulder.
While the boob-baring moment was edited out of the stream, Charli couldn't resist sharing the unedited footage on Instagram over the weekend.
In her latest post, the Boom Clap singer shared the pixelated oops moment as she wrote, "Congrats guys!"
"And the ARIA goes to The Kid LAROI and Justin Bieber for Stay," she remarked in the video. "Congratulations," she said before laughing out loud as she realized what had happened.
Well, wardrobe malfunctions have been a prominent part of the pop culture realm, however, it all depends on how the celebrity handles the oops moment.
Shortly after the video went viral, social media went crazy over Charli's wardrobe malfunction. While some laughed it off, a few users expressed their opinions on the same. One user said, "The girlies wanted to congratulate them too."
"I was just thinking it's very rare seeing Charlie fully dressed and..," said another user. "Charli XXL," ridiculed another user in the comment section. "So tell me how lucky was the guy behind the camera," said one fan. Another fan demanded, "We need the uncensored version!"
Image Source: