EXCLUSIVE! Karanvir Bohra On #MeToo Accused Sajid Khan: 'I Am Not Supporting Him For The Wrong That He Had Done'
In an exclusive interview with SpotboyE, Karanvir Bohra states that he is not supporting Sajid Khan for the MeToo allegations against him!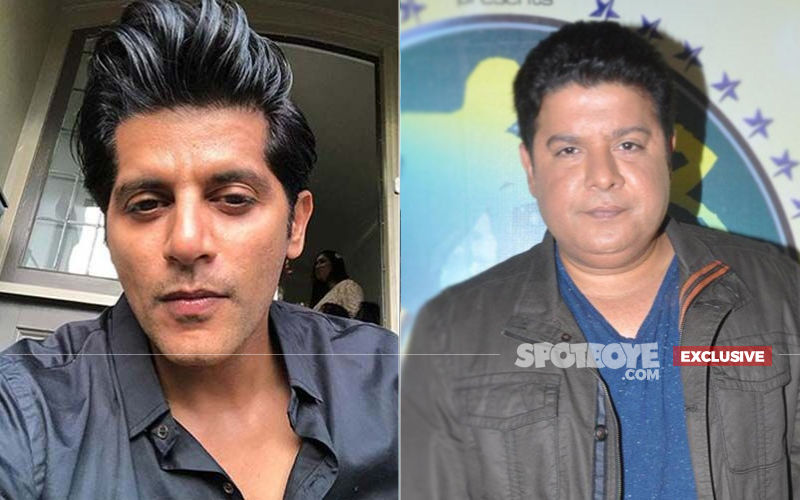 Filmmaker Sajid Khan's participation in the reality show 'Bigg Boss 16' has invited heavy criticism on social media. Many actresses who suffered at the hands of the filmmaker have demanded #MeToo accused Sajid's removal from the Salman Khan-hosted show. Amidst this uproar, TV actor Karanvir Bohra has come out in his support saying everyone deserves a second chance. In an exclusive interview with SpotboyE, the actor revealed why he is supporting Khan.
The Kasautii Zindagi Kay shared with us, "Sajid Khan has been accused of a MeToo case I am very much aware of it, how is it going to help from him being removed from Bigg Boss house? I am not supporting him for the allegations against him, I am not supporting him for the wrong that he had done, I am against that. He must get reprimanded for that I totally agree, I am with women's rights."
He added, "But I support Sajid Khan as a person, everybody deserves a second chance. If someone is making the effort to rectify their mistakes, it takes a big heart to forgive. It is very easy to accuse and shun the person but it takes a very bold step to give the person a second chance. And, after that if he does something like this again, and then yes go ahead nobody is going to support him, because it would be a regular thing."
During the MeeToo movement in 2018, Sajid Khan was accused of sexual assault by many women. The accusations against him include flashing his private parts at women, asking female actors to send him their nude pictures, and watching porn in front of women.