Hina Khan's Boyfriend Rocky EXPLODES: Calls Gauahar Khan 'UNINVITED', Arshi Khan 'FILTHY', Dhinchak Pooja 'CRINGE POP'!
Love has no bounds, and Rocky Jaiswal loves Hina Khan more than anything else in this world. Here is proof. We present Mr Jaiswal, and mind you, no mincing of words, it's all DIRECT!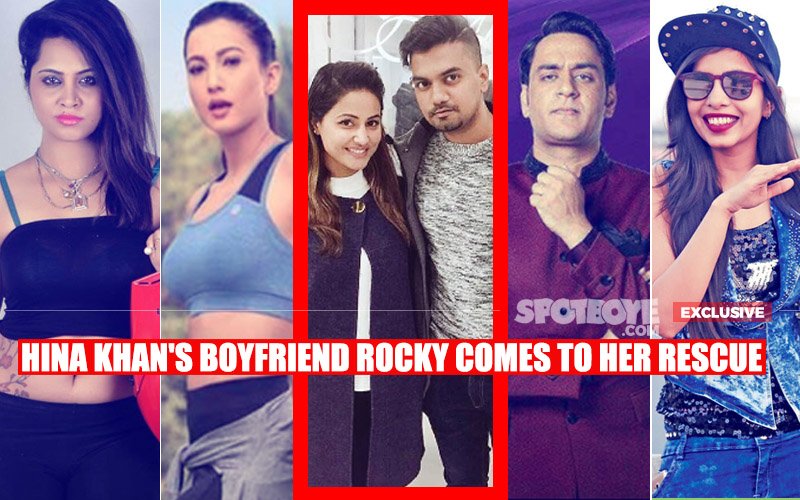 Bigg Boss 11 contestant Hina Khan has been the topic of discussion, left, right and centre. SpotboyE.com decided to speak EXCLUSIVELY to her lover Rocky Jaiswal.

Here's the conversation:

Gauahar Khan slammed Hina on Twitter yesterday for her comments on Arshi Khan. Hina had said, "Bahar kapde phaad ke kaam milega". Don't you think it Hina shouldn't have said such a statement?
First of all, who called Miss Gauahar Khan for her comments? And what Hina said was after a long sequence of Arshi instigating her and commenting on her. Hina responded on a factual thing from the house. Housemates earlier were seen discussing how Arshi tears her own clothes everyday.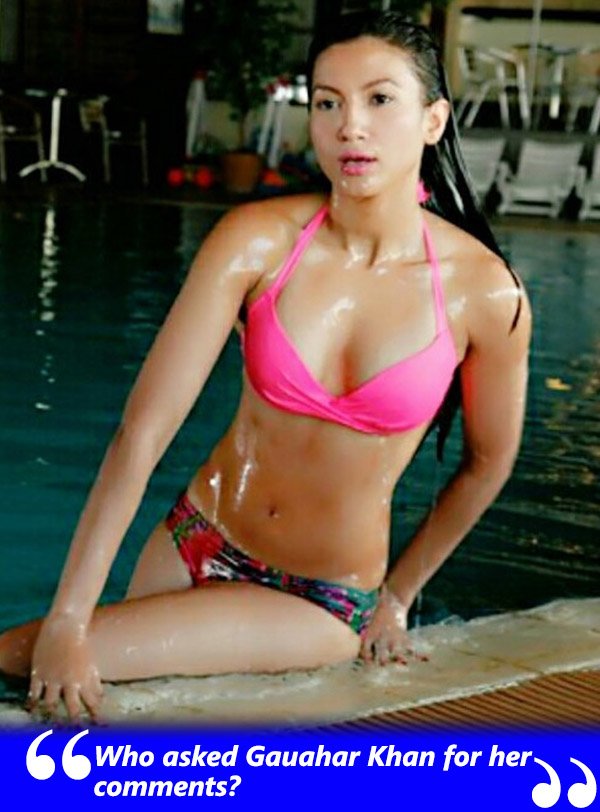 And I want to sincerely ask Miss Gauahar Khan: Does she not see how and what that same woman Arshi speaks about Hina- her face, her body, her clothes, her career, her parents and what not! She objectifies everything about Hina.
Hina calls a spade a spade within the parameters of her dignity and class- and
she will not be bullied no matter what Miss Gauahar Khan may expect from her.
Earlier too, Hina's 'bulging' comment on South heroines invited severe backlash and many actresses slammed her...

Hina was sharing her personal experiences
. In the same footage, Hina has mentioned that she missed doing what could have been a great movie and she respects their way of shooting and it's very entertaining.
Everyone these days is ready to jump on the running train (social media)
. Hina had
no intention to upset anyone's sentiments
, how can she when she herself wants to do projects in the South? It's just that the offers she got they told her they wanted chubby actresses, that's it!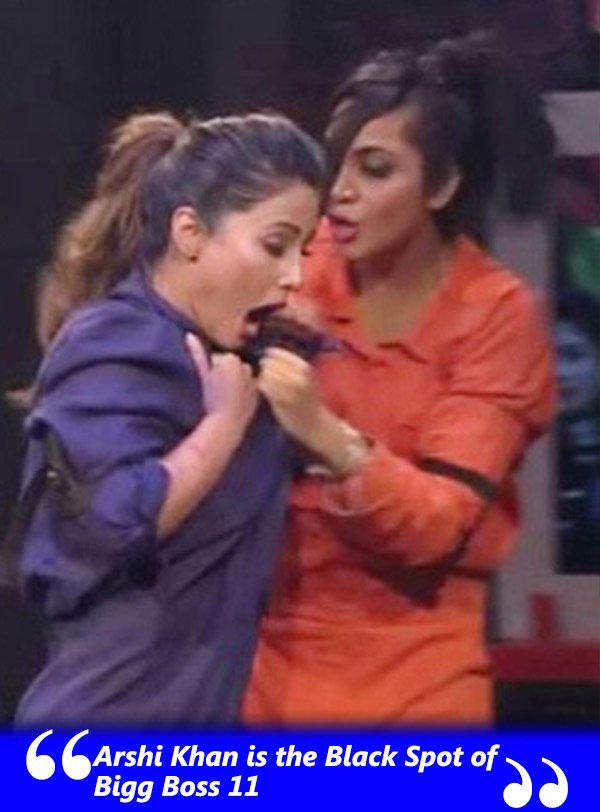 Hina was also seen taking a dig at Dhinchak Pooja and getting into altercations with Vikas Gupta. Don't you think it will hamper her image considering that she has been part of family shows?

Again, she did not take a dig at anyone other than her housemates in the Bigg Boss house. And please, let's call her Pooja.

Hina understands talent and she doesn't compare Cringe Pop with professional singing.
She has still been very accommodating towards Pooja all along.
And altercations with Vikas were both ways
. In this house, there will obviously be differences and misunderstandings, we have seen Vikas talking behind Hina's back- about how she's playing the game, getting physical with inmates, trying to run away from the house but no one asks Vikas if it will affect his image or career.
Just because Hina played a character that was designed as an over-the-top ideal woman doesn't mean Hina is that very person in real life.
And not only Hina but nobody's image/career will be affected by things that happen in the Bigg Boss house--- otherwise so many celebrities would not agree to do this show every year.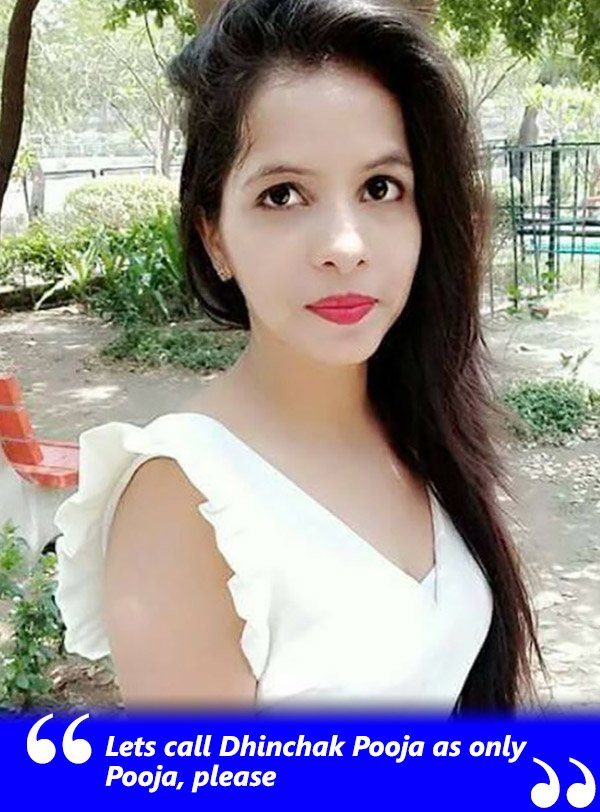 Do you think Hina is on the right track to win the show as she performs the tasks well and provides enough entertainment?
Absolutely, in real life we all talk about people around us, some of us do it more interestingly. Hina is uniquely entertaining with her PJs and one-liners, which are already popular inside and outside the house as well.

Hina will never abuse or target anyone personally. She will not keep quiet too if you rub her the wrong way. She takes a strong stand for herself and others without thinking about the consequences. She is one of the most good-looking girls in the house. What else do you want, she's the whole package!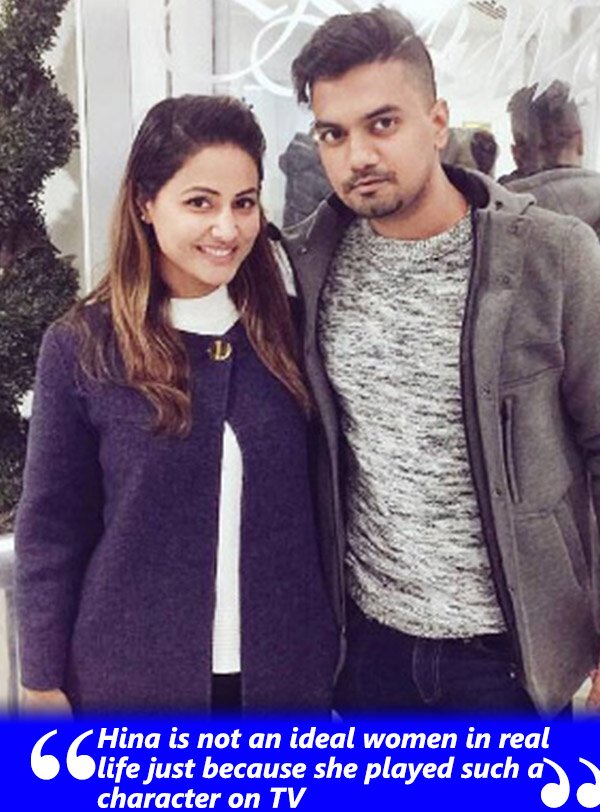 Who do you think is her toughest competitor and who do you think should leave the house immediately. And why?
I don't think at this stage we can point out any single competitor, but I think Vikas is the smartest player in the house so he may become the direct competitor one day.

Arshi, the Black Spot of Big Boss Season 11, should be thrown out of the house. She is filthy, abusive--- and the list is long. When a fight breaks out with anyone in the house, she enjoys it and even if her friend is involved in it, she instigates them. It's pathetic to watch her in the house. Oh. and one more thing: She is not entertaining at all.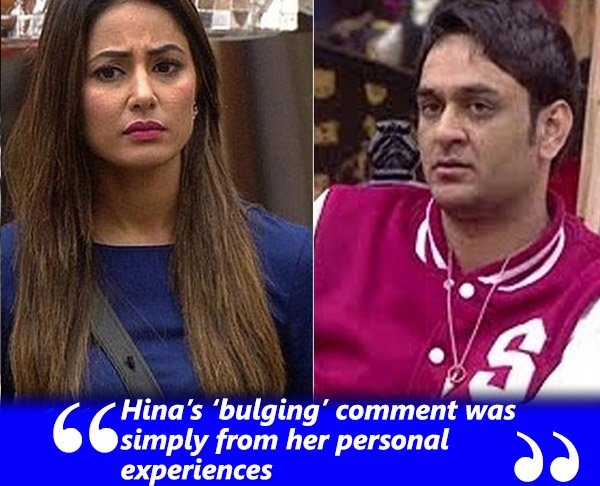 Who is your favourite contestant in the house, this season?

Other than Hina, it will have to be Hiten Tejwani and
Priyank Sharma
.
Any advice that you would want to give Hina? She has been left teary-eyed several times on the show...

All I can say is, that the battle is still only half way through. And as usual, she has to take care of herself. She shouldn't get emotional from betrayal by a friuend or abusive language.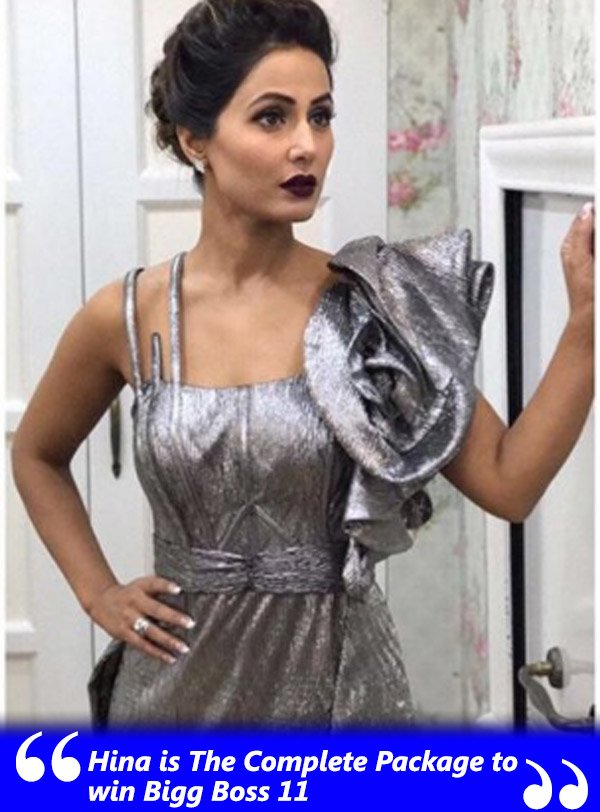 But think of it, it's easier said than done though I am sure. To be able to gain her strength back after every mishap, it's important that she vents out her sorrow and that's exactly what's she's been doing! When she went inside, in fact it was I who had told her that she can express herself in every emotion on the camera and it will reach me, and it does!
I wish her all the success and hope she will do good as always.
Image Source: Instagram/BiggBoss11