I'll Never Look Sleazy In Revealing Outfits, Says Kritika Kamra
Kritika speaks to SpotboyE.com about her role in her new assignment Chandrakanta, why looking desirable on screen is important, skin show, love and much more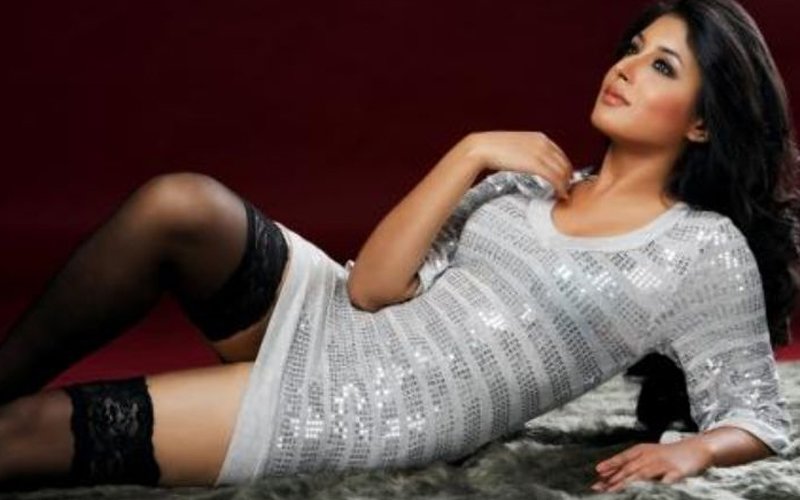 The Kitani Mohabbat Hai TV star Kritika Kamra is all set to play a princess in fantasy show Prem Ya Paheli – Chandrakanta and reprise the role of Shikha Swaroop. Dooradarshan's 1994 show has now been adapted for the small screen on Life OK with a modern take and also stars Gaurav Khanna as Prince Virendra Singh and both of them will be seen in double roles.

Excerpts from the interview:

You look sensuous in the teasers of Chandrakanta. You seem to have lost weight...
I had to! I had to wear these clothes. I have started to take care of myself...not just to be in shape but also my hair and skin. I have realised that we are so much exposed to lights, camera and make up, at one point of time you need to make an extra effort to look a certain way. I don't want to age. I want to keep playing the lead roles that are coming my way.


What is that extra effort you took for your new avatar?
I went for a detox. I wasn't told to lose weight. I was strictly told that I don't require to have abs or muscles. They wanted a curvy and feminine look. Everybody is into lean, mean and muscular look. Personally I don't like it. I had to wear certain dresses in the show and I love the feminine look. I have been doing yoga for a bit but now it has gone for toss because of work hours. I like to eat healthy.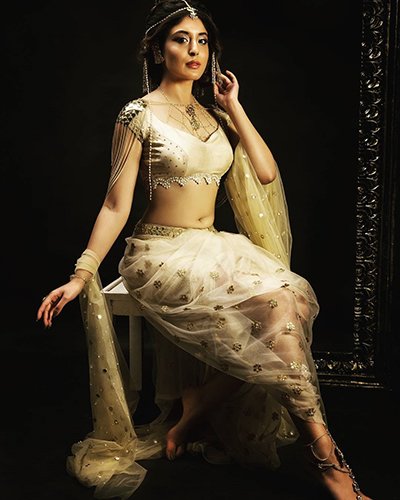 Image Source: instagram/kkamra

You are okay wearing revealing clothes?
Clothes are never an issue or a challenge for me. I should be able to do justice to the kind of silhouettes I am wearing. But some days you just bloat up and you can't help. However, you should be ready to accept those changes and embrace them positively. I have been working on my posture because Chandrakanta is of a certain stature. I am very comfortable whatever I wear. I know I don't look cheap. This is something I have always believed. This skin show is not to grab eyeballs. The character is set in an era where she is supposed to look beautiful and desirable. By desirable I mean in a sexy way. And if she doesn't look desirable, it wouldn't look believable. Then why are these men fighting over her? You have to make it a big deal. How they have shot me is very presentable and it wouldn't look sleazy.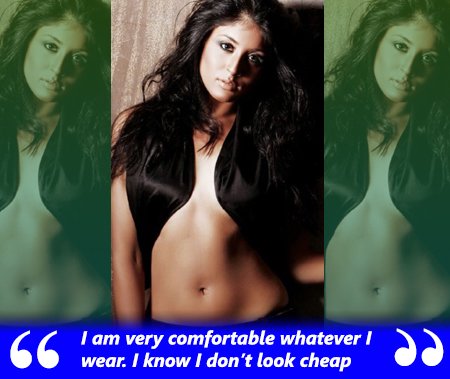 Image Source: serialactresses


If it was a fantasy drama, would you still be wearing such outfits?
A costume is a costume. Let me tell you, when it comes to comfort, even wearing a sari and a mangalsutra and shooting for 14 hours is not easy. If an outfit goes with my character and looks good on me, then I have no issues.

Many actresses and singers have been trolled on social media for posting bikini pics and posing in short dress. What is your take?
Be an actress or not, what we do in our personal life is out on social media and it becomes a big deal. But it's really very stupid that people think we are same as what we portray on screen. And who doesn't get trolled these days?

Ekta Kapoor is also coming up with Chandrakanta. Did she approach you for the role?
I think they started working on the show after this show's casting was done. I remember speaking to her and she wished me luck in her typical style – Jai Mata Di, you will rock. We are friends and we have worked together so much. This came to me first and I went ahead.

Has it affected the friendship?
At the end of the day we both are creative people. The friendship has got nothing to do with what we do in our professional lives. I am sure we will work together again.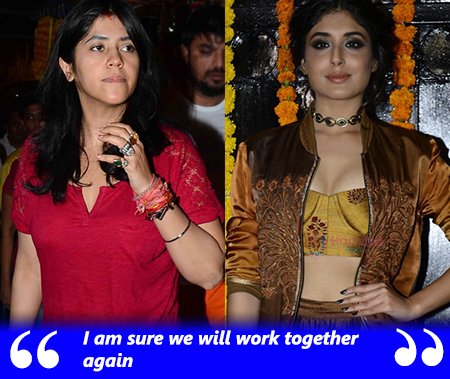 Image Source: Manav Manglani


Have you watched Doordarshan's Chandrakanta and drawn references?
I watched it when I was a child. This has a modern take. I didn't watch it recently because that would make me imitate. I want to play this fresh. What worked in 1994, may not work now. The acting, shooting and even the story telling style is very different. You need to evolve. The character of Chandrakanta has also changed. She is not a damsel in distress anymore. She is spunkier.

You seem to hang out with your ex Karan Kundra and his girlfriend Anusha a lot. How is the equation between you three?
I have hung out with them a couple of times and Karan is a very good friend. We have remained friends. It's a very pure friendship. My friendship with Karan and Anusha is not a dikhava. And I am glad he is with Anusha. They make a great pair. I told Anusha, 'I am glad he is dating you else I don't know what would he be doing in life.' Our relationship was the success of the characters we portrayed on screen. People believed us together. But I am glad we have grown up and happy in our respective lives.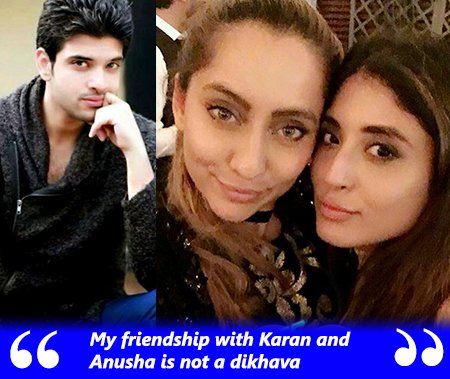 Image Source: indiaconference & snapchat/anusha


Have you lost faith in love?
No, why? I have had some great relationships, not only romantically but even in terms of friendship. When it comes to love, I have been in love and want to be in love. I am a hopeless romantic. Who doesn't have break ups? It's made me who I am today.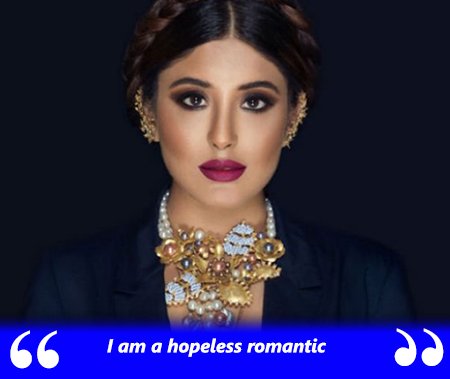 Image Source: instagram/kkamra



Thumbnail Image Source: page3hq