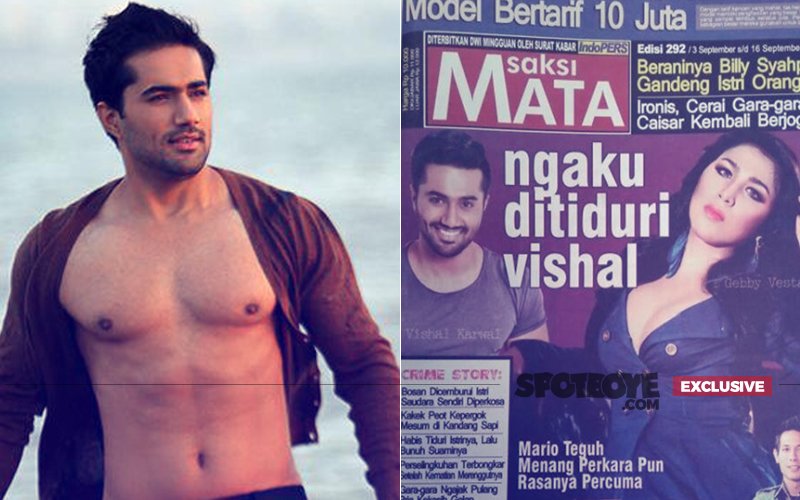 Popular TV star Vishal Karwal, who was seen on Roadies, Splitsvilla and Bigg Boss 6, woke up this morning to numerous messages. Turns out, an Indonesian model named Gebby Vesta has claimed that she had a steamy rendezvous with the actor and had posted videos on Instagram as 'proof'. Check out the videos:
Gebby has claimed that the man in the video is Karwal, who played Lord Krishna in Dwarkadheesh. The video shows a shirtless man in bed. Indonesian media has since carried the news. We called Vishal to get his side of the story and here is what he had to say. The actor said that he has never even met the model. Excerpts:
What was your first response when you first heard about this?

I am shocked. Last week I was in Indonesia and when I came back to India, I heard this news. My Indonesian friends told me about it. She has posted a picture of mine on her Instagram page, claiming that we are in a relationship and that she has known me for two years and that we met in Singapore.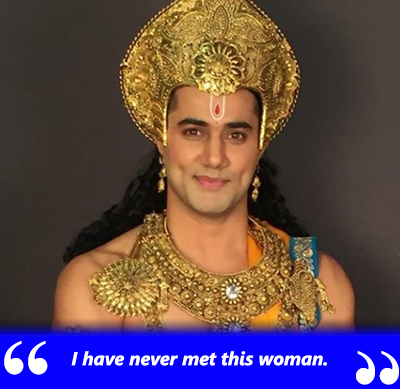 Did you meet her in Singapore?

I have never been to Singapore, you can check my passport. I keep travelling. I recently went to Europe and many fans click pictures with me. Does that mean I am involved with them? I have never met this woman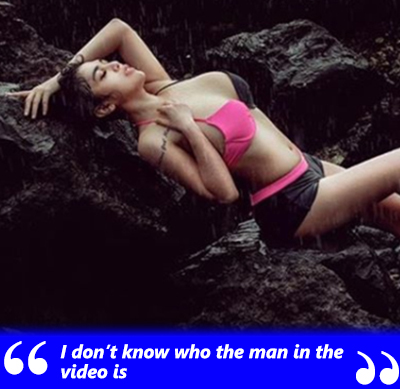 Is it you in the video she has posted on Instagram?

No yaar. I watched the video after getting calls from journalists and No, it's not me. I don't know who the hell is he.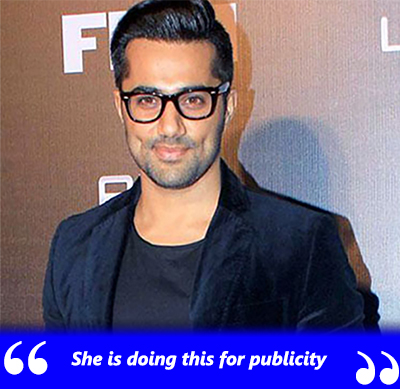 Have you taken any steps to stop her?

I am feeling so helpless. If this had happened in India, I would have definitely filed a case against her. I have only visited Indonesia once and that too for 5 days of work. I have asked the officials of ANTV, the channel which airs my show in Indonesia, to take action.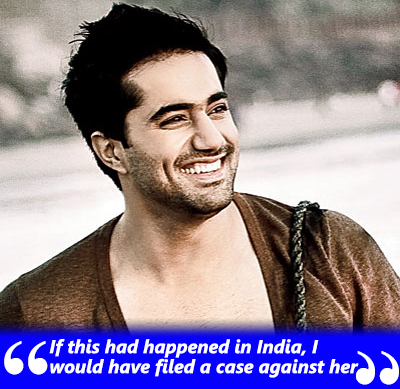 Why do you think she is doing this?

She seems to be obsessed with me but this kind of obsession is scary. She is just doing this for publicity and I hope ANTV will take legal action against her.
A friend of Vishal, still reeling under the shock, said: He has never met her or even seen her pictures before.


Image Source: Instagram/ gebby.vesta & images