Jasleen Matharu BLASTS Deepak Thakur For Mocking Her Bikini Look; Says, "He Is Shameless"
Jasleen Matharu is furious as her Bigg Boss 12 housemate Deepak Thakur put up a video mocking her bikini look. Speaking EXCLUSIVELY to SpotboyE.com, the actress lashes out against the singer
Bigg Boss 12 contestants Jasleen Matharu and Deepak Thakur are making news but not for the right reasons. Recently, Deepak shared a video on his social media handle mocking Jasleen's bikini look inside the Bigg Boss house, which has enraged Jasleen and even led her to approach the cops. We got in touch with Jasleen to know what exactly has gone wrong and how she plans to handle the situation ahead. Read on to know what all she said:
Tell us about the video which led you to file a police complaint against Deepak Thakur...
Deepak Thakur has made a video on me which he is claiming is a funny video- but it's not at all funny according to me because the comments which I read below are terribly disturbing. In that video, he is making small talk that 'I will dip in the swimming pool with Jasleen'. How dare he do that! The moment I came across the video, I immediately went to the police.
What happened at the police station?
I went there, addressed the whole matter to the cops. My dad was accompanying me. The police inspector called Deepak and told him ' Tu kidhar hai?' He said 'I am in a pooja in Bihar'. The inspector in question shouted him at the top of his voice and ordered him to remove the video from social media. He also said 'iss par defamation ka case banta hai. And in this case you will not even get a bail if she files a police complaint as you have defamed her already.' 1.5 lakh followers of Deepak have seen the video on his Instagram and then people have also seen it on Tiktok. In no time, it got viral. Then he got afraid and uski zaban ladkhadane lagi. He started apologising to the police, to me, my father and saying, 'I will remove it immediately. It was just for fun.'
Why didn't you file a case against Deepak?
Because voh itna gidd gidane lag gaya. I thought of forgiving him. I have that conversation recorded where he is begging me and my father to not take any legal action.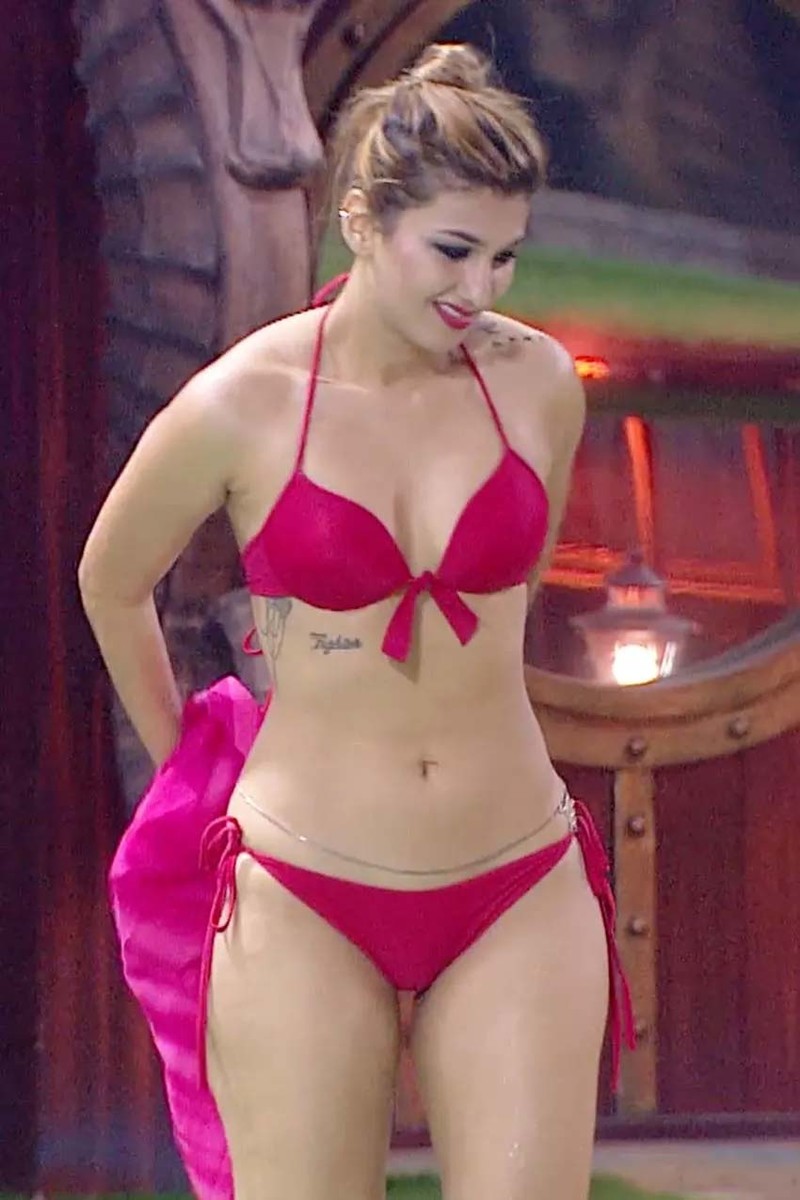 How did you come across the video?
I came across when I started receiving ugly messages on my DM. I immediately went to Deepak's profile and saw his kaarnama.
What were the comments saying?
People are bidding that how much time one will they take in a bath with Jasleen and how they'll share me. Such dirty comments that I can't even tell you. First of all, no one has a right to make a video naming me in any manner. And here, this man has crossed all limits.
Are you in touch with Deepak post Bigg Boss 12?
Not at all! After Bigg Boss 12, we have not even spoken to each other and suddenly I come across a video on Internet where he is talking s*** about me and making fun of me.
Later, Deepak went live to apologise...
Yes I saw that video also where he is apologising for his mistake around 5-6 times. But the annoying part is that he is blaming me for all this and saying that I am trying to derive publicity from this. Does he even realise what's he talking about a girl? He is such a shameless person.
Has he deleted the video now?
Yes, he has deleted it--- but he has also deleted the video where he is apologising to me. And the live video too, everything I would say. But I have kept the video and I am sharing it with you.
Because I feel he doesn't want to show that I have apologized. And I don't know why he feeling ashamed that he has apologised?
And if he has apologised, it clearly proves that he was the culprit doesn't it?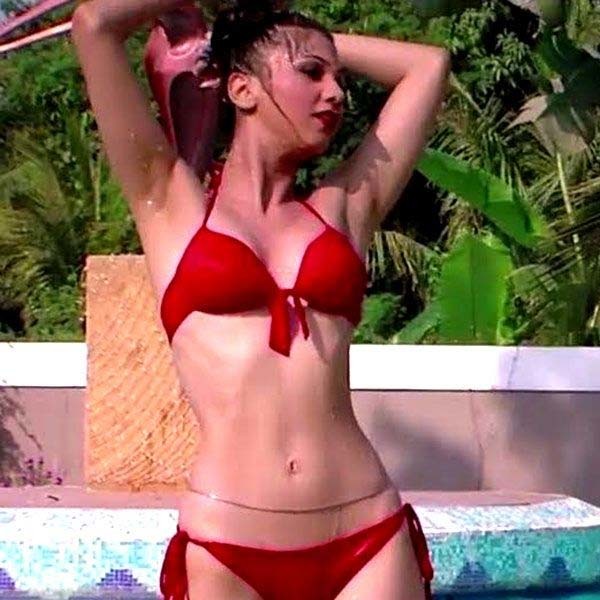 Was Deepak the same inside the Bigg Boss house as well?
Exactly, he was just like this. Whenever I donned a bikini and got into the pool, he used to create so much of drama and rant, "Oh my God, ye kya ho raha hai? Bhaago, Bhaago'. Arre, what's the big deal if I am jumping into the pool. Naturally, I will wear a bikini, na? Surely, I can't wear a saree and jump.
I don't understand his mentality. You know what! If Priyanka Chopra and Deepika Padukone wear a bikini and do a scene in a movie, Deepak and his ilk praise them saying 'Wow, very good'. Why the double standards if I wear one? Bikini pehan li to kya gunaah kar diya?
You didn't stop or correct him that time?
I did many a times. But yes, I didn't make a big issue out of it--- as we all were locked inside and staying together as a family. I let go off things like these from his side, thinking that he is nasamajh..
In the show, he also made a statement that 'Jasleen is not a girl not a boy'...
I was numb when I came out of the house and heard about it. Not only with me but he also misbehaved with Megha ji inside and you all must remember how Salman Khan took his case on the matter. He truly deserved that.
You two never came under one roof after the show?
We attended Mika's birthday party recently but I didn't even see his face. Then too out of nowhere he has come up with this idea of insulting me. jab ki we are not even cordial with each other.
What will be your next step now?
I am so annoyed with him but the only thing which is stopping me to take any major step against him is his parents. Believe me, they are so good. I have seen them in the videos and he is so opposite to them. He does wrong things and then starts playing the victim card of being bhola bhala.
I really don't know what to say further.
Image Source:- Satyadoya/newsjammu/instagram/
jasleenmatharu/voot/topindinews