Just Married, BRIDE Aashka Goradia DETAILS Her ROMANCE, SHAADI & HONEYMOON With Brent
Aashka Goradia is in a mood to tell SpotboyE.com the longer version of her pyaar, ishq, mohabbat with Brent, and her shaadi of course, and honeymoon too! Read on...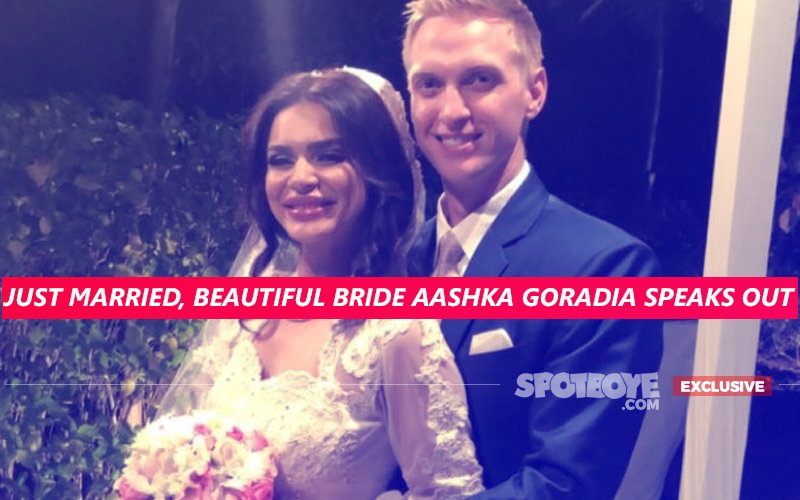 Let's take it from the day you met Brent?
Sure.
I met him on a holiday in Las Vegas. We were attracted to each other almost instantly. I went to Las Vegas again after a month to meet him and he suggested that I should meet his parents. Very manly gesture, I had never been to a boy's house and trust me, it was a wonderful experience. Above all, it gave out a loud and clear message that Brent was serious about me.

And then?
His mother suggested that he should move to India to know me and the country better, if this needed to work out. After 35 days of me flying back to India, he joined me here.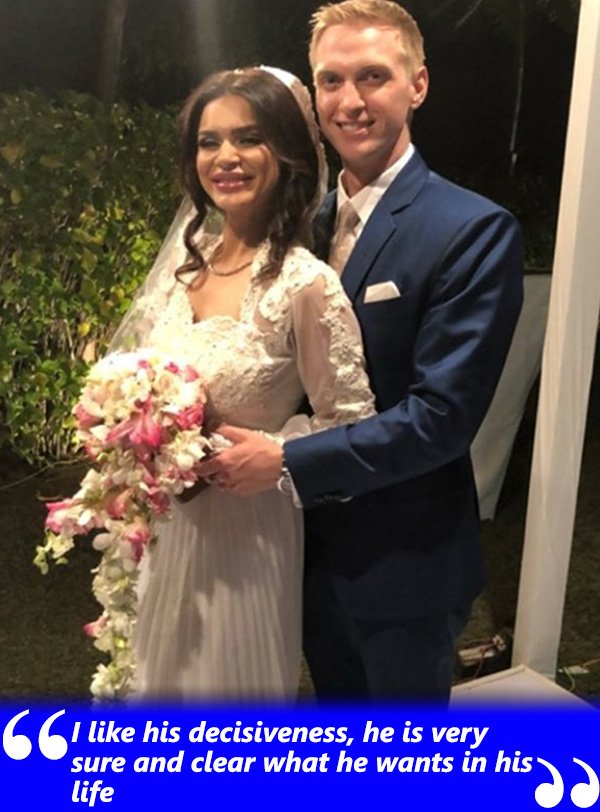 And you too made him made him meet your parents?
Oh yeah. 5 minutes with them, and he had become the apple of their eye.

But weren't they wary? He is not from India, they couldn't obviously find much about him...
Yes, but as I said they loved him instantly and knew that their daughter had made the right choice.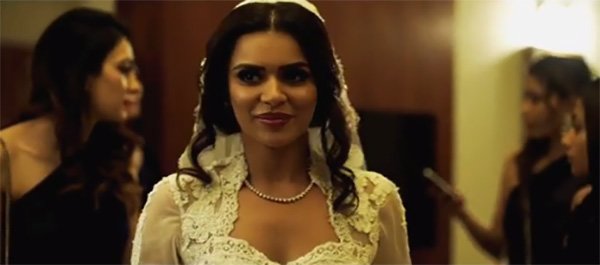 Aashka Goradia

And now? Where will you stay?
Well, we will shuttle between India and the US. But I am going to be very much around for all my assignments and stay in India as and when I am required. So you can say, we have decided not be firm at any destination. We'll take it as it goes.

What does Brent do for a living?
He is a weapons instructor. He is into realty as well. Right now he is looking into SME investments, he is setting it up for obtaining citizenship here.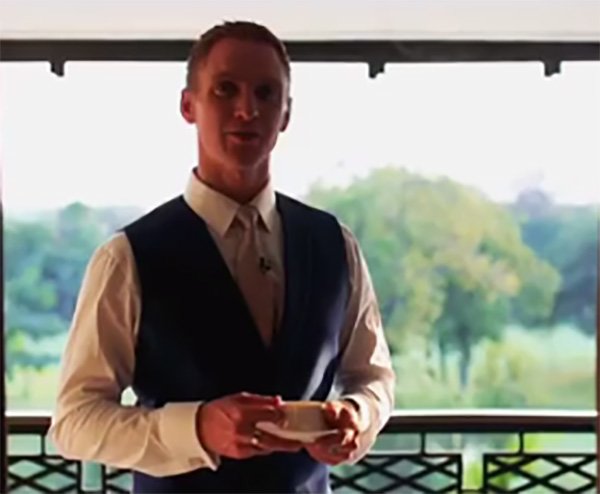 Brent Goble

Parental resistance when Brent moved in here to stay with you? I mean, you'll had a live-in relationship for nearly a year...
Hmmm, I have been living alone for 16 years, and so that was not a call that my parents were going to take. So, there was no 'OMG! What are you doing, Aashka?'

What do you like most about him?
I like his decisiveness, he is very sure and clear what he wants in his life. Isn't that trait which every woman looks in a man?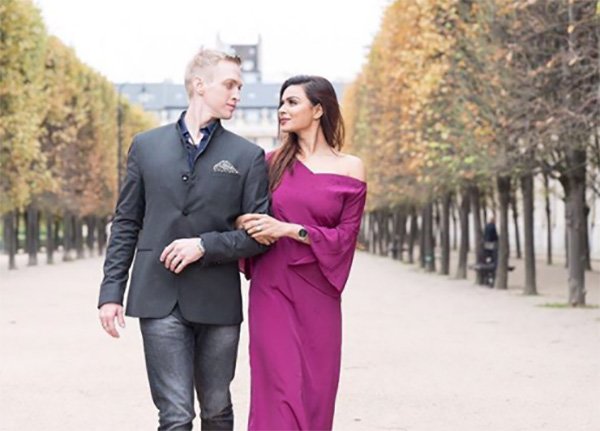 Aashka Goradia And Brent

Anything you want to change in him?
Nothing. He is not even hot-tempered. He is not judgmental. He has practised yoga for 12 years. He knows how to control his moods and knows how to channelise his energies.

Anything he wants to change in you?
Be on time! (laughs)! I am just not very punctual, for him 12 means 12 and not 12:05 (pauses).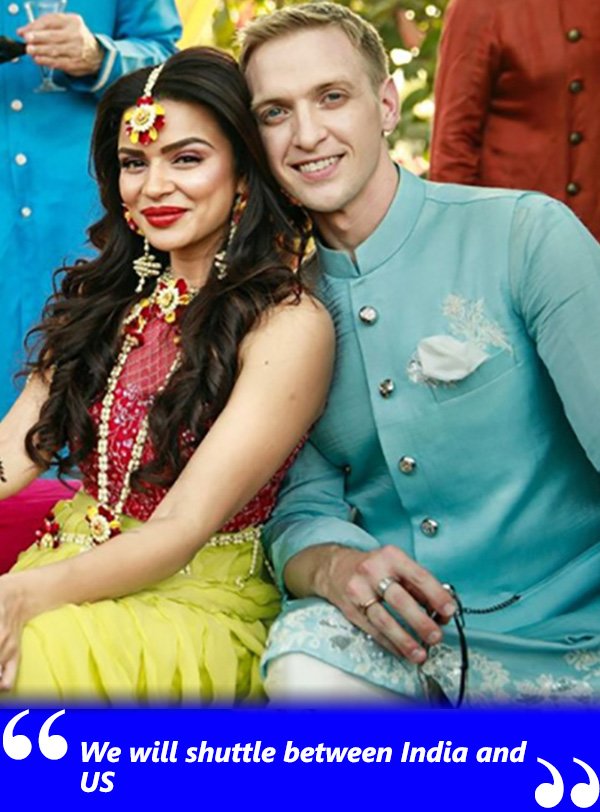 Go on...
I don't think two people get together to change each other. They accept each other's virtues and ignore each other's flaws and try to hold their capacity to love each other. Rest of course is destiny.

Your most romantic moment with him?
It happened in Colarado, when he went down on his knees to propose to me. He picked up lines from Melluha, my favourite book--- and said a few lines interspersing them with names all the important people in my life.That shows how well he has accepted not just me but all those who matter to me.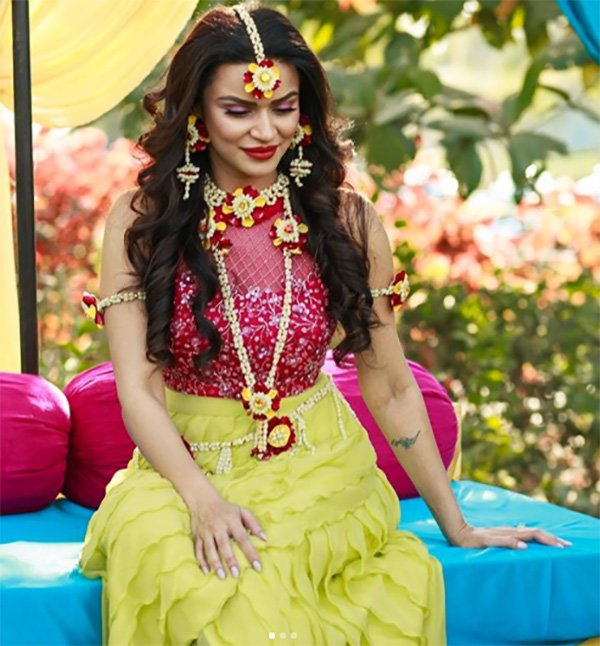 Aashka Goradia

Here boys don't want to give their gym time to their wife, and this man is not rigid- he is ready to change his eating habits live in a different climate, learn new languages. In fact, he has already started sacrificing so much in order to adjust here. Actually, kaafi changes aa bhi gaye hain. Recently we went to the US for a month and he yearned for sabzi, roti and dal over there. He has hired a Hindi tutor and learning the language quite well.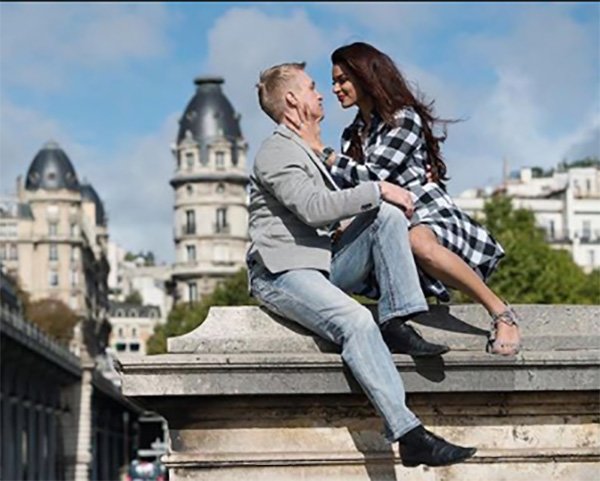 Aashka Goradia And Brent Goble

It's not difficult for him to change but of course it's a big challenge. Here, there's so much of a girl-boy thing that is so widely prevalent. A man gets miffed if asked to give his gym time to his ladylove and the other way round, the woman gets miffed to give her salon/spa time to him.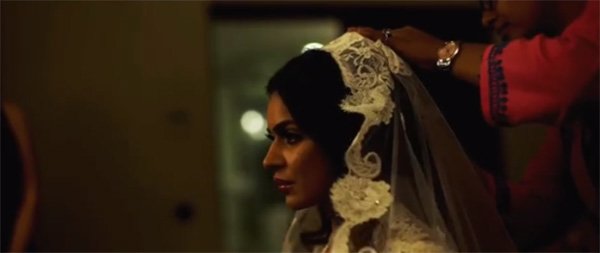 Aashka Goradia

Shaadi ki shopping kahan se ki?
Mostly from Mumbai.

Honeymoon?
(Laughs) Maybe New Zealand.

Babies?
Aisi bhi kya jaldi hai? Let's enjoy our marriage.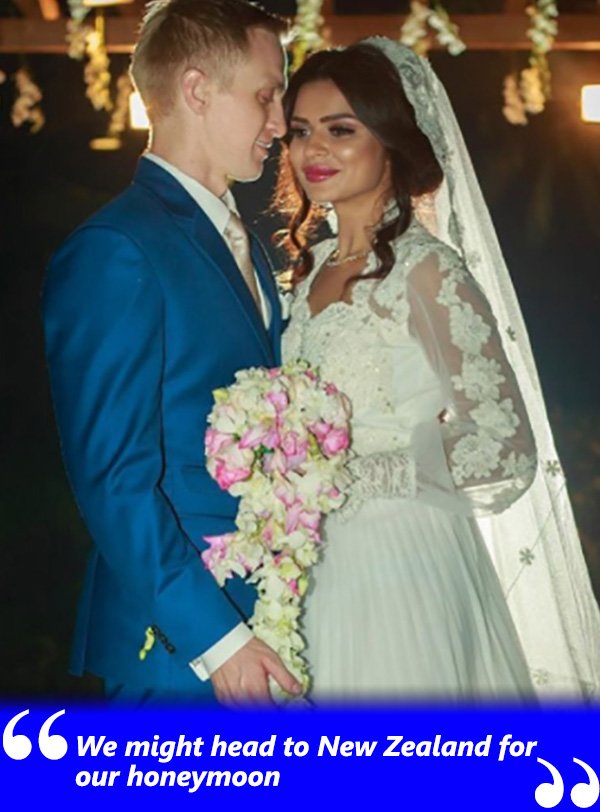 Did you get to hear comments like: He is not Indian, he might not marry you, be watchful...
Nahin, woh sawaal hi paida nahi hua na. As I told you, I had met his parents almost from the word 'Go'. His family's values are very high, let me add that. they are very progressive and have no problems with my acting career too. In fact, my mother-in-law has told Brent to support me in my work. I love her immensely, and of course his son too (laughs).
You know what? Out abroad, they don't even think about such things- lekin yahan zaroor hai aise sawaal jo kuch logon ke mann mein uthte rehte hain. So, people may have thought but nobody told me on my face.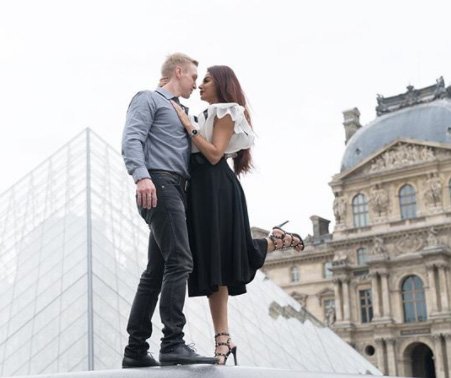 Aashka Goradia And Brent Goble

Our individuality is not strong. We are influenced very easily by whatever goes around us. We don't try to break free. We keep saying that we want to be out-of-the-box but our surroundings are such that people are judging you constantly, it has got into our blood and veins and we also keep judging people. Add this to the way how we are handling social media, everyone wants to have the last word, this whole game of one-upmanship must end.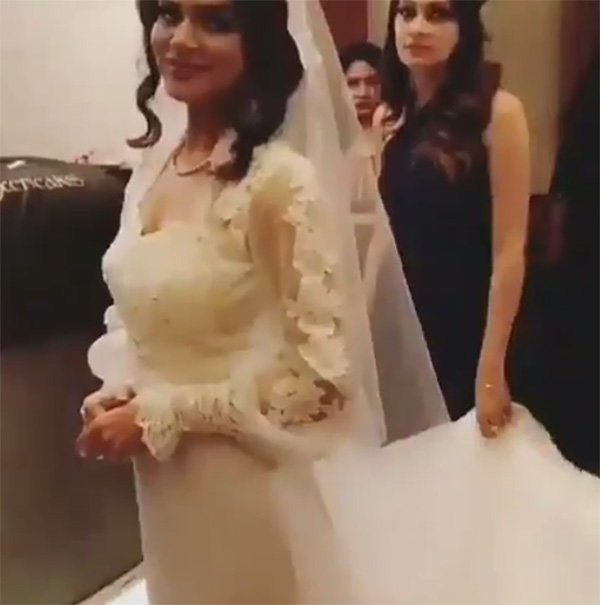 Aashka Goradia

Let's take our phone habits. We expect every call of ours to be answered. If it is not, we think the other person has committed a crime. We hound people on the phone with not just calls but WhatsApp and SMS too. You and I want to break free alright, but it's a long drawn out battle lying ahead of us. Now, let me go!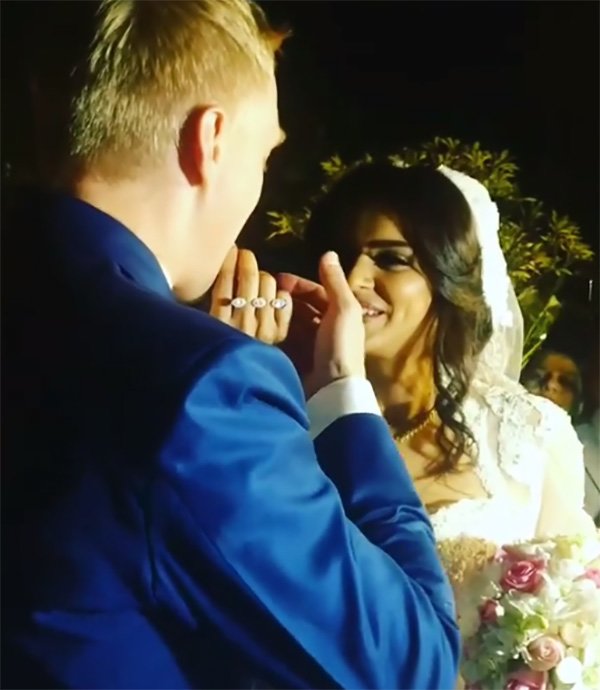 Aashka Goradia And Brent Goble

So, you mean there are no cons abroad?
Of course there are. Hamare yahan akelapan nahin hai, there almost every person is eating alone in a restaurant and that tells you one of their stories- people are lonely out there. So wahan bhi kaafi cheezen hain which you and I might not like. Like, here's one more--- there, nobody has time for anybody.

Jahan insaan honge wahan problems zaroor honge.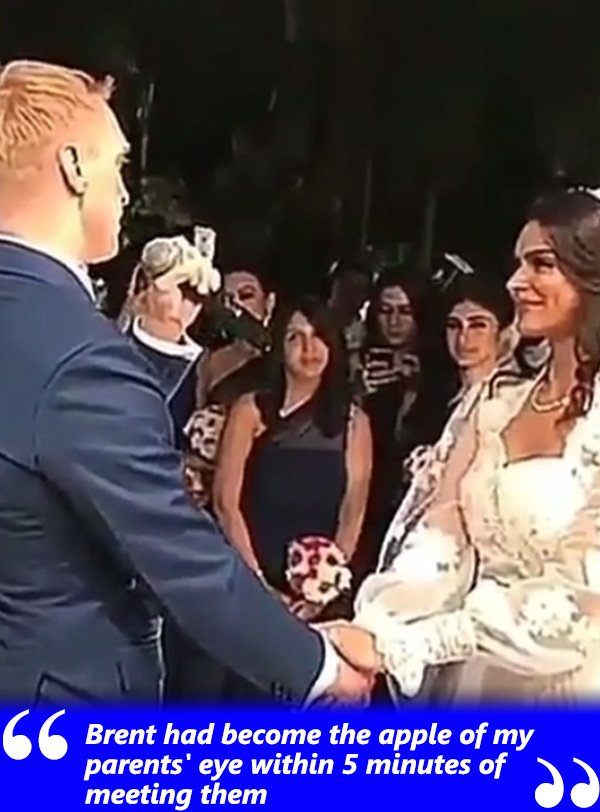 But as I said, let's accept our virtues and ignore our flaws to get together. Then there'll be so much love around us, and not hatred.

Let me go now, please (laughs)!

Thank you Aashka for talking to us, so much at length. Wish you a 'Long, Happy Married Life'...
Thank you so much. We will catch up again, soon.


Image Source: Instagram/a
ashkagoradia