Kamya Panjabi: "Was Sure Of Shalabh But Didn't Know If I Wanted Marriage; Main Dari Hui Thi"- EXCLUSIVE
Kamya Panjabi surprised one and all by breaking the news of her marriage, next year, with Delhi-based, Shalabh Dang, this morning. We got in touch with the actress to know about her wedding plans and also sweetly grill her a bit about her secret (not so anymore) love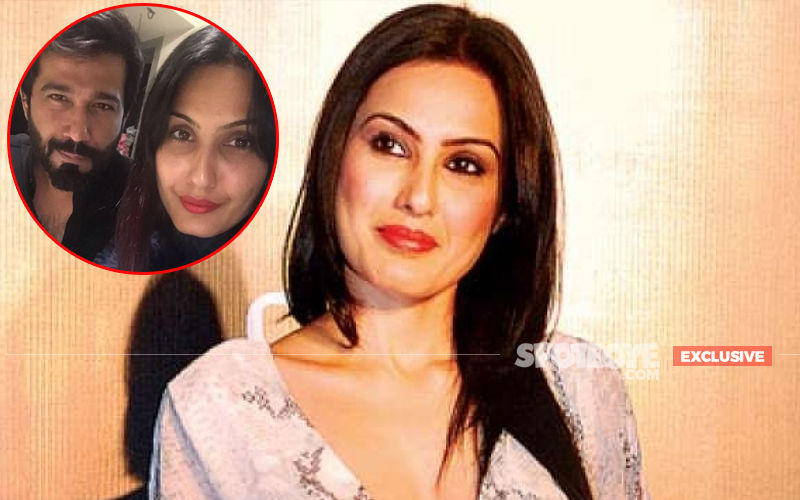 If you haven't got the good news yet then here's for you- Kamya Panjabi is all set to tie the knot next year. Well, the actress is in love again and is "feeling like a 16-year-old" recently. Her main man is a Delhi-based healthcare professional, Shalabh Dang. We got in touch with Kamya to know about her newfound love, wedding plans and how has her daughter taken to the news. Excerpts below:
Congratulations for a new beginning, the news has surely surprised us!
Not only you but everyone. I am getting so many calls and messages since morning that I haven't even got the time to have my breakfast. But I am happy collecting all the good wishes.
He proposed to you within a month and half but you took a long time to say yes. Why is that?
I was sure about Shalabh since the time he proposed to me but I wasn't sure if I wanted to take the responsibility of a marriage, kyunki main itni dari hui thi. So, I took sometime but then finally said yes because I felt that if I am sure about him then this marriage will also be good and beautiful. And gradually, I accepted it and now I don't have any kind of hesitation. In fact, I am super excited to get married to him.
What was Shalabh's reaction when you finally accepted his proposal?
Of course he was extremely happy. He was always sure about it.
You both stay in different cities, so how will you manage post-marriage?
This was also one of the reasons I was reluctant about marriage. I didn't know how we will manage. I am an actor and have to spend 12 hours on sets. He is also well settled there and cannot leave his work. And obviously, I would not want a man to leave his work for me or anybody for that matter. And it was one of the things which was scaring me and big worry for me. But he made me understand that when you want to do something, solutions automatically come in front of you. So, we have decided that he will travel to Mumbai over weekends, as he belongs to the corporate sector and blessed to have weekends off (laughs).
How many times did you two meet before deciding to take the plunge?
A lot of times, actually. He has also visited me on my sets and spent time with me as my hectic schedules didn't allow me to do so. Till now we have managed well to be spend quality time with each other. So I am sure aage bhi ho jaayega.
So your on-screen family was aware about this?
Absolutely! When he came on my set, I introduced them to him and I truly appreciate they kept it to themselves.
You have a big circle in the industry, none of them were aware about this?
I shared it with Kavita Kaushik and Suchitra Pillai, who are extremely close to me. But I didn't share it with too many people.
And what did Kavita and Suchitra tell you? Any advices...
No, because I truly believe that at the end of the day, decision has to be yours. It's you who has to spend the entire life with someone, so you have to be hundred percent sure. This was totally my decision and the best part is not only my friends but also my family, cousins, the entire khandaan is supporting me and they are very happy about it.
Tells us about family meetings...
You can say it is more of an arranged marriage. He met my family and daughter. His friendly nature made all of them comfortable. Similarly, I also met with his family as it is his second marriage as well and they were also under a lot of pressure. So, I went to meet them and they were quite cool about it.
Was his family reluctant about accepting a TV actress as their bahu?
They were little surprised when he told them about me. But they didn't show any kind of reluctance towards it. In fact, they are broadminded people and behaved extremely sweet to me. I feel blessed that not just the man but his family is equally good.
How did Aara (Kamya's daughter) take the news?
She is extremely happy about it. Kids usually take time to accept a new person in their life but I gave them enough time to gel with each other and now she really likes his company.
When you first met him, did he know that you are an actress?
Not really. I introduced myself as Kamya Panjabi and then after a long conversation, I myself told him that I am an actor by profession.
So, was he surprised or experienced a fan moment?
No and that was the thing I liked about him. I never wanted my boyfriend or husband to have that fan quality.
So, does he watch your shows now?
He has a hectic schedule, so, definitely can't watch all the episodes but I keep updating him for any scene which I want him to see and he watches that. He loves my work and is really fond of me.
Why have you planned the wedding next year and not now?
I want at least 6 months to arrange things. It's just three months left for the year to end. So, I don't want to rush with anything and enjoy this phase of being in love and feel the excitement t of getting married thoroughly.
And what kind of marriage would it be?
I am still thinking on that because I am behaving like a 16-year-old right now (laughs). Sometimes I think I don't have to do too much of shor sharaba and just simply get married in a mandir and post that throw a party for my family, friends and colleagues. I have to keep a grand party as I know so many people here in Television. I want to invite each and everyone. Then I feel if we have a destination wedding, I would invite all my friends. And then I think no let's just have a grand wedding here. But one thing I am sure about is- I want to do all the rituals and have proper pheras.
And what about him?
Salabh is open to whatever I decide.


Image Source:- latestly/instagram/punjabikamya/marathinews