Khatron Ke Khiladi 11: Vishal Aditya Singh Says, 'This Is My First Reality Show Where I Will Be Participating Individually'- EXCLUSIVE
Vishal Aditya Singh in an exclusive candid chat with SpotboyE.com reveal how he considers Khatron Ke Khiladi 11 as his first reality show as he is not in a jodi this time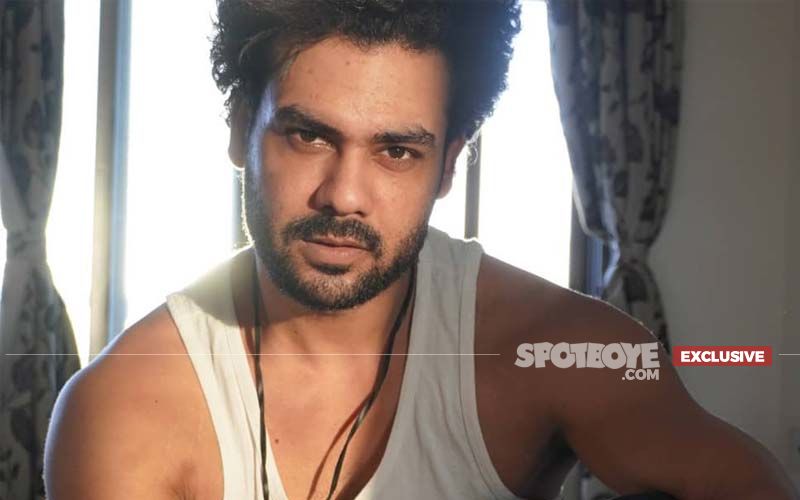 Actor Vishal Aditya Singh recently flew down to Cape Town with other contestants to participate in the stunt based reality show, Khatron Ke Khiladi 11. Vishal, who has played the main lead actor in some popular TV shows, has also participated in reality shows like Nach Baliye 9 and Bigg Boss 13. However, in an exclusive chat with us, Vishal called this his first reality show. Read out to know the reason behind;
Have you been approached for Khatron Ke Khiladi earlier as well?
This is the first time I have been approached for it and I didn't take time to say a yes for it. I find the show's concept very interesting.
Have you followed the show before?
As a viewer, I have followed the season when Akshay Kumar Sir used to host. But ever since I came down to Mumbai and started my career as an actor. I didn't get time at all to watch TV. Ever since I signed the show, I have seen a few episodes to understand it better.
Other than watching episodes, what preparations have you done for Khatron Ke Khiladi 11?
The preparation which I have done this time is I will keep myself very calm and composed. I really want to enjoy the show and don't want to take any kind of pressure because if I do that I may not be able to perform. Anybody can win the stunt but I will try my best to make all my stunts a memorable one.
Any stunt from the past that you think will be difficult to even attempt?
The stunt where one has to go inside the water or on height and open the lock I found those stunts extremely difficult. Imagine somebody has a phobia of water and height and with that you have to do this time taking stunt. So, it will make you more fearful.
Do you have a phobia of something?
I have a phobia of water. It's not like main doob jaaunga and all but yes kahin us dar ki wajah se mere stunt pe farq na pade.
Contestants often feel fear from the creepy crawlies. But you seem to be ok with it...
I have no fear of reptiles like snakes, lizards and cockroaches as I have grown up with all these things in my village.
Are you excited to meet Rohit Shetty? We heard he is amongst your favourites...
I really want to win the show this time and I want to stay positive towards it. Hence, I am not thinking of anything which can demotivate me. Show host Rohit Shetty is always there to push you whenever one feels demotivated and I think that will definitely going to help me towards my journey. I really like him for various reasons but if you ask me about him hosting this show 'Agar perfect casting ka example hai to its Rohit Shetty for Khatron Ke Khiladi and Salman Khan for Bigg Boss'. Without them the shows are incomplete and will not make any sense.
Anything you would not like to repeat in this reality show owing to your past experiences?
The reality shows I did before never had my individual participation. In Nach Baliye we were jodi and then in Bigg Boss 13 also it turned out the same. But thankfully this show doesn't need any drama so hopefully things will not be the same. For me, this is my first reality show individually where the audience will get to know who Vishal Aditya Singh is. I will be transparent with them completely.
We didn't see you doing anything much after your exit from Bigg Boss 13. Was that your conscious decision?
After I came out of that house in no time pandemic hit us and then this lockdown was announced. Few opportunities came to me but I didn't find them interesting enough. Frankly it's been 10 years for me in the industry and I always wanted to take one step ahead in my career and those opportunities were one of those. I am very selective towards roles which I have done on television. But then this came and I said yes as I felt there will be something new to experience.
Image source: Instagram/vishalsingh713