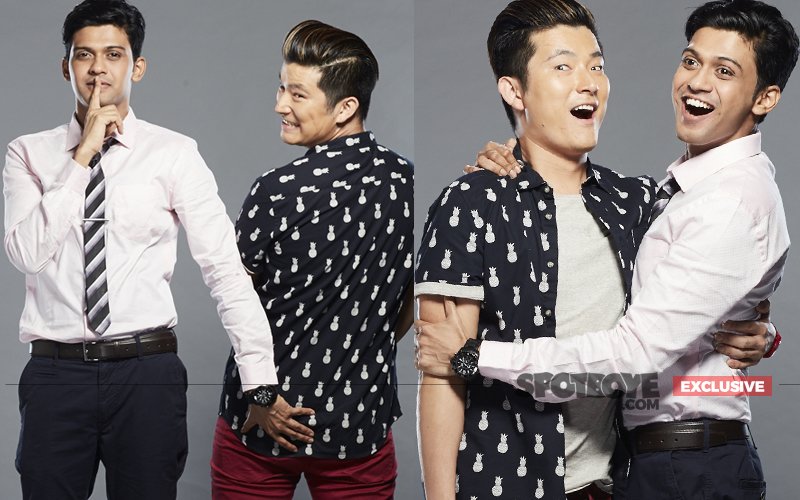 Meiyang Chang, the cute dentist-turned-singer in Indian Idol Season 3, will now be seen on the digital space in a never-before-avatar. In an upcoming web series on Voot, titled Untag, Meiyang plays the character of Nischay Barua, who is an MBA, a marathon runner, a painter and a poet – but is tagged by the society as gay. SpotboyE.com caught up with Meiyang for an exclusive chat as he speaks about his gay character, living the single life, and more...

Tell us what Untag is all about.
UnTag is about the tags that are given to lot of people and the kind of judgements you pass on people. It is an entertaining way to tell people that to not tag others on the basis of their looks or behaviour.

You play a gay man in Untag...
I play Nischay Barua, with an MBA background and a creative bent of mind. So, leaving his MBA degree, he chooses the creative field in an advertising agency. He is talented but people have tagged him gay and so he struggles with his self. He is trapped in the 'log kya kahenge' situation and is trying to figure out a way to announce it properly.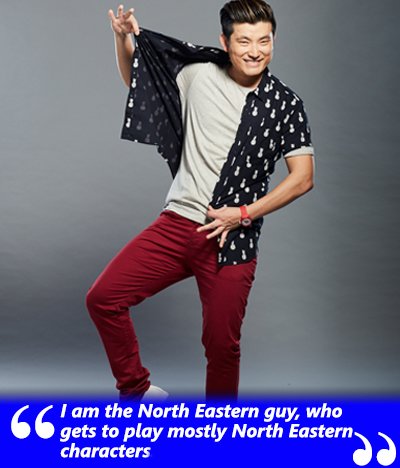 Did you have any inhibitions to play gay?
Not really. I have lived in Bengaluru for 6 years, in Mumbai it has been 9 years – both being cosmopolitan cities, such things are accepted. There is much more tolerance in such places than in other smaller cities, where people see it as something unnatural and wrong. I have been in surroundings where such things aren't considered taboo. For the web series I didn't have any apprehensions. We have some pre-conceived notions in our mind e.g. a fat woman can't be considered to be desirable. This show is about making people understand to break free of such notions.

Web series nowadays have such bold topics, but when it comes to Indian Television, there are still reservations...
The web channel also caters to a lot of GEC audience, who comes through Colors, so we are not going the whole hog on the intimacy bit. I feel when intimacy shots are required; they should be done if and only if required. There are certain reservations in our society, which I think is a good balance. You should respect those reservations. It may take 10 years or more and one should go with the flow. We are not here to antagonise anybody's mind. If we had to play this same show on a TV channel, the gay topic wouldn't have been approved right now. Even if it is aired, it might not have that many takers. Who knows people who are watching saas-bahu serials now, may watch such digital shows five years down the line.

When it comes to intimacy, how far are you willing to take it?
(Laughs) I haven't set any boundaries. When it comes to intimacy, more than the physical part, I think the mind should connect. If the scene really adds to what is being made then I have no qualms about intimacy. And if my partner is extremely hot, then I absolutely have no qualms.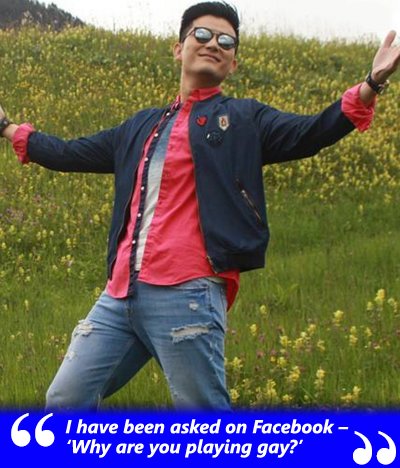 Image Source: instagram/meiyangchang

What if that partner is a man?
With a man, I'll have to act it out because I am straight. With a woman, it will be comfortable and I wouldn't lie about it. While doing this show, I was told beforehand that there would be no intimate scenes. I won't play a gay character again as it might be similar. But suppose another gay character comes my way and there is intimacy required, then why not?

Do you fear being typecast?
I am already being typecast. I am the North Eastern guy, who gets to play mostly North Eastern characters. But I am not even a North East guy, I am an Indian Chinese. So I get to play lot of oriental characters. But it kind of works in my favour, as the roles comes to me first. That's how Badmaash Company, Detective Byomkesh Bakshy and other films happened. But I don't want to play oriental characters all my life.

Seeing you play a gay character, how do you think your fans are going to react?
That I have to wait till the series come on air. I hope my genuine fans will like it irrespective of what orientation I am playing. Out of 100 fans, there will be 20 people, who are your genuine well-wishers. I have been asked on Facebook – 'Why are you playing gay?' When I responded - 'Why not?', I didn't get any reply. It will be interesting to see how they respond after watching me enact it.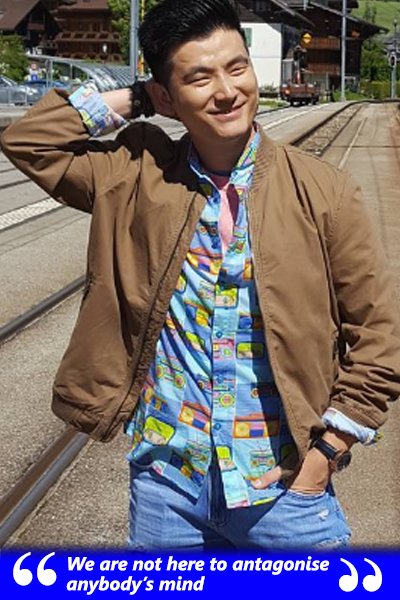 Image Source: instagram/meiyangchang

Your male fan list will multiply...
(Laughs) Naveen (He plays Meiyang's partner) and I were joking about the show and I told him that once the show goes on air, we would get no female attention (laughs again).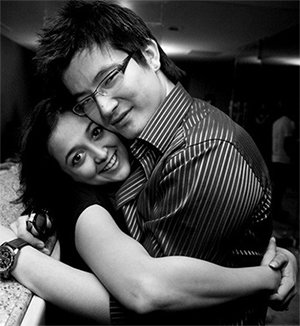 Image Source: indiaforums

You have been single for quite sometime now...
No time for love. Love can't be planned. I have been single since 2012. Before that I was in a relationship (The singer was in a relationship with Monali Thakur). Initially, I wanted to chill, have fun, and experience a lot of things, mainly travelling. For the last two years, I have been focussing only on work. I have stopped thinking about finding love.