Nach Baliye 8 Judge Terence Lewis: I Grew up In A Chawl Using Words Like Chummeshwari
Terence Lewis opens up about his famous catch-phrase, close encounters on the dance floor and that one time he was rejected by a girl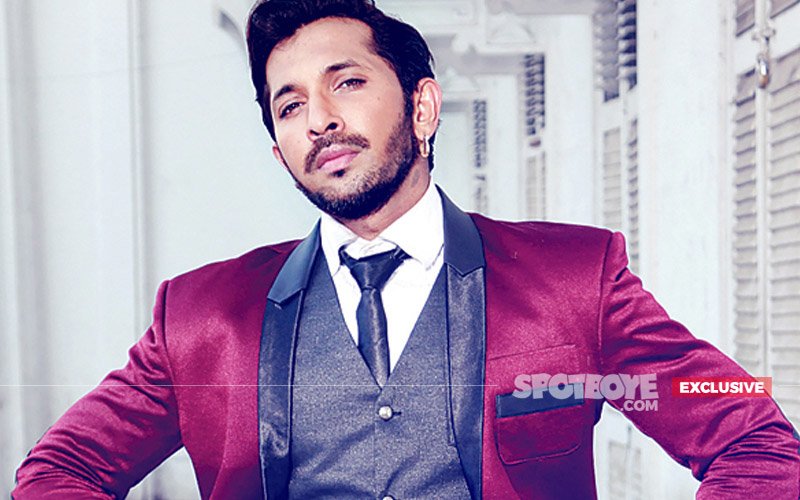 Terence Lewis is on our TV screens these days, judging the moves of celebrity couples like Divyanka Tripathi-Vivek Dahiya and Sanaya Irani-Mohit Sehgal on Nach Baliye 8. His tough criticisms and funny one-liners have kept the audience entertained along with fellow judges Sonakshi Sinha and Mohit Suri.
In a candid conversation Terence opened up about the importance of dance, growing up in a chawl and his famous catchphrase Chummeshwari.

You have judged several reality shows. Do you enjoy it?

Yes, I do. When I did television shows I enjoyed choreographing them but when I was choreographing for films, I felt very limited. The film industry didn't really need me as a choreographer. Because what works there is very formulaic choreography, they are repeating things that have been done before and became successful. I'm more of an experimental type of guy! I'm my own worst enemy as I like to keep on challenging myself. Judging has been always very close to my heart as I have always been a teacher and as a teacher you have to constantly motivate your students. Also professionally you have to be very critical and you need to point out the mistakes.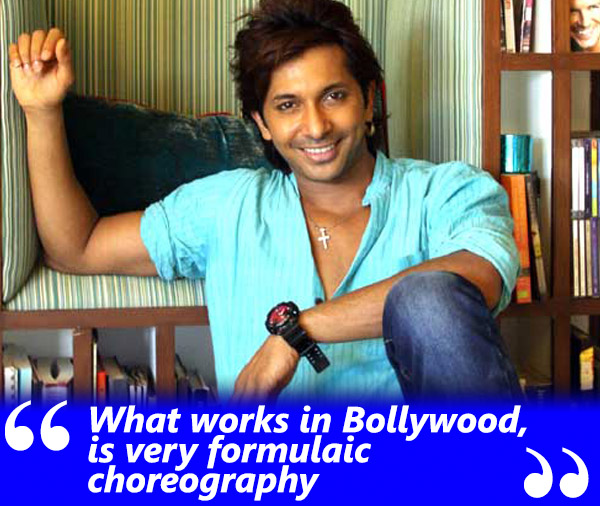 Image Source: imagenes

Who are your favourite co-judges?

I have a great rapport with all my co-judges. I had a great time with Madhuri Dixit for sure, Shilpa Shetty is so sweet, Sonakshi Sinha is down-to-earth and Geeta Kapoor and Remo D'Souza are from my fraternity. Sajid Khan has such a crazy sense of humour and his offline comments are even more hilarious. Farah Khan is also crazy that way!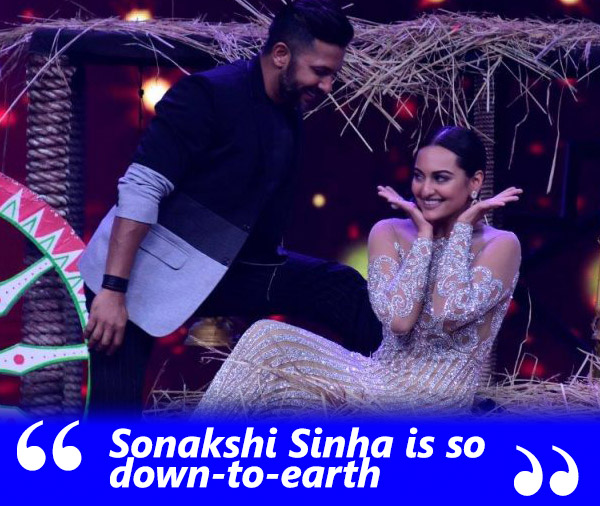 Image Source: cocktailzindagi


Did you ever forget your steps on stage?

Yes, it happens all the time! When I am dancing with somebody, I get distracted and forget the steps and then I'm like 'What the hell'. Then I have to pretend that I have not forgotten the steps and I come up with a swag solo move and that's how I escape all the time (laughs).

Have you ever asked someone for a dance and been rejected?

Usually, I'm the one who gets asked for dances these days (chuckles). I have always been in relationships, so I never had to ask. It was always give and take, but I remember during my prom night at Xavier's, I had just met this really sweet girl. I had asked her, 'Would you like to be my dance date?'. She was one of those intellectual girls and she was like, 'I don't know how to dance and I won't come with you because I know you'll be a great dancer and I will then look like a fool.' So, I got rejected!

What exactly does your catch-phrase Chummeshwari mean?

Chummeshwari is slang that we used to use in college for hot girls. We used to be like, 'What a girl man! I feel like kissing her.' And I come from a chawl, though people think I'm classy but I have grown up with this kind of local language. While I was judging Dance India Dance, this very hot girl gave a power-packed performance. Looking at her, it automatically slipped from my tongue! And suddenly it grabbed my producer's attention and he asked me what it meant. At first I thought he would find it vulgar but then he told me it sounded nice and asked me to start using it. And that's how it became popular.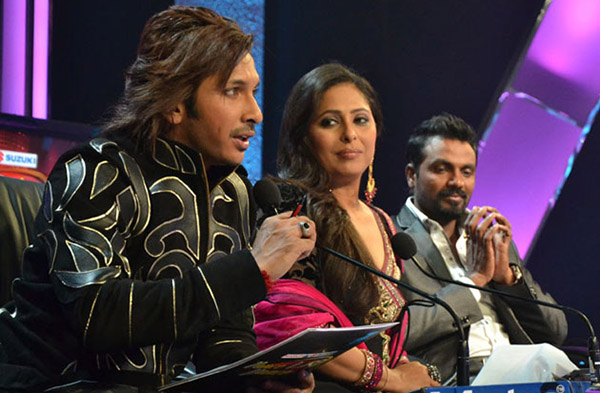 Image Source: iran-livetv


The most awkward moment you have ever had while choreographing a celebrity?

I will not reveal her name. I was teaching her a step and it was a very close salsa performance. It was very odd and my hands were all over her body and the cameras were rolling. It happened like two years ago.

Have you ever gone to a random baraat and danced?

No, but when we were young kids, we used to see wedding ceremonies happening on the school ground and we used to always see the food being wasted there! So one day we wore nice decent clothes and gate-crashed the wedding.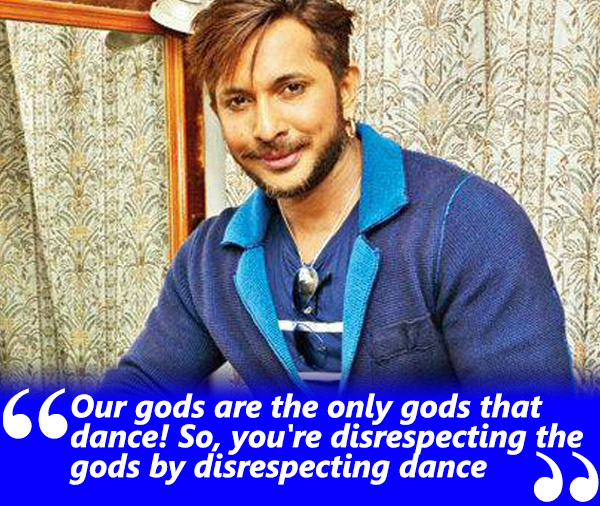 Image Source: forcelebrities

Lastly, as a choreographer what do you have to say to the young men who want to pursue dancing?

It's very strange that people don't consider dancing a respectful career. And we are a country where culturally we are inclined towards music and dance. Secondly our gods are the only gods that dance! Lord Shiva does Tandav, Lord Krishna did Raasleela. So I think you're disrespecting the gods by disrespecting dance. So, respect dancers who choose dance, especially men! And dance is not about being fit, it's about expressing yourself and letting go!


Thumbnail Image Source: lockerdome