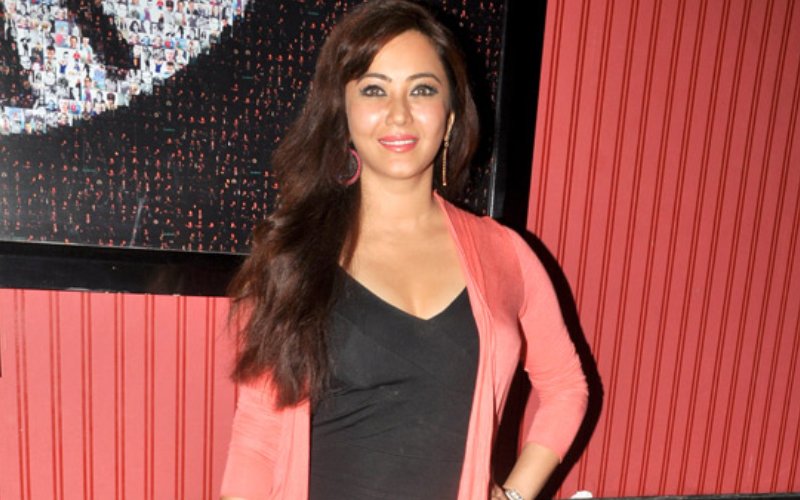 Nausheen Ali Sardar, popular as Kkusum in the eponymous TV show, is back on small-screen after a gap of 2 years. In an exclusive chat with us, the actress opens up about her comeback with daily soap Gangaa, her unsuccessful stint in films and why she is tired of the typical saas-bahus roles. Read on...
Your last TV outing was in 2014, The Adventures of Hatim...
I took a break. When I got back to work, I first signed a Star Plus show. But my entry in it kept getting delayed. Finally, when I got an offer for Gangaa, I grabbed it.

What is your character in Gangaa all about??

I play Rahat Siddique, a single woman who gives shelter to Ganga. She has gone through hell in life and wants to help other women in distress. She is a strong person.

Image Source: 99doing
What made you say 'Yes' to this show?

I am tired of the usual mangalsutra-wearing, choti-tying mothers-in-law on TV. Here I have my hair open and I wear salwar suits and trousers. The best part is, my role will last only for 2 months, beginning and ending with a bang. I don't like long-running roles which peter out. Ideally, I prefer mature love stories, but they are rarely made. I am in talks for one such project and hopefully, it will see the light of day.

Are you okay playing a mom on-screen?

See, you can't play heroine for more than 5 years, and I am practical enough to know that. I first played mother at the age of 20 (when Kkusum took a leap) and now, I'm playing one in my early 30s. It is tough playing a mother on screen, as I am yet to experience motherhood in real life. Most of my friends are also just in their twenties.

Will you try your luck in Bollywood?

Not really. I got an offer recently, but they wanted to me to wait. I have already wasted 5 years of my life waiting for 5 of my films to release. Also, films have no money unless you have a known name like Rajeev Khandelwal. Cinema is more male-oriented, so it is easy for male actors to survive.

Image Source: india-forums
Do you regret not doing too many projects on TV?

No, had I continued after Kkusum, I would have burned out . My absence ensured that people did not get bored of me. It has happened to many actresses who have been doing soaps for years without a break.

You are still known as the Kkusum gal…

It is a big cross to carry. People tell me I have changed a lot. I tell them I was a young girl back then and now, I am a woman. They also crib that I have put on weight. I was very skinny then, but now, I have good curves and I prefer it this way.

Any plans to get married?

It will happen if it has to.

What is your take on today's TV?

Every soap revolves around oppressed women, no one likes happy families. Troubled people relate to all the bad things that happen to our on-screen characters. There are two types of fame -- good and bad -- and I prefer the former.


Thumbnail Image Source: allwidewallpapers