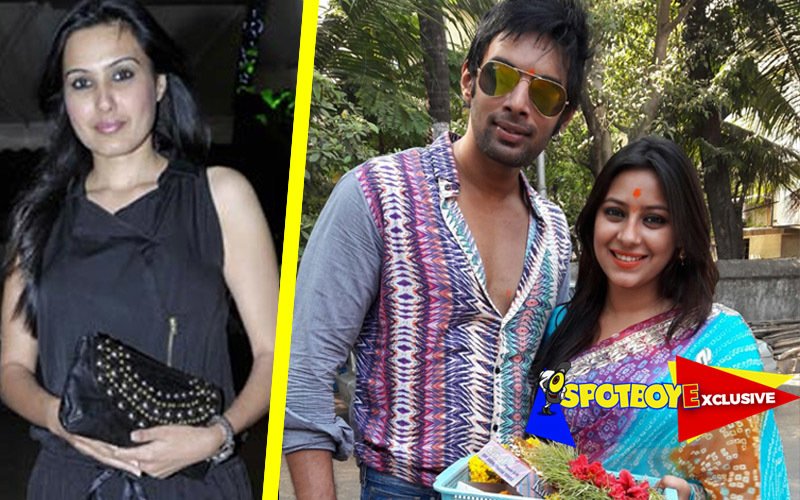 Your browser does not support the video tag.
TV actress Kamya Punjabi, friend of Pratyusha Banerjee who died of suspected suicide
on Friday
, breaks her silence on the trauma her buddy was undergoing:
How long did you know Pratyusha?
Three years. I met her in Bigg Boss 7 and we became thick friends.
How often did you meet her boyfriend Rahul Raj Singh?
I didn't like Rahul, so I always kept away from him.

Did that create a problem between Pratyusha and you?
Not really. But yeah, I couldn't meet her much because he was always around her somehow.

You dislike Rahul so much?
I don't know why but I never got the right vibes from him. Imagine he was staying at Pratyusha's house. Arre mard ke bachche ko lao jo tumhe apne ghar le jaye. Why should a man come and dump himself at a woman's house?
Pratyusha didn't attend your jersey launch (Box Cricket League)...
That's because I didn't invite Rahul. Hota hai na? If someone wouldn't invite my boyfriend, even I would boycott that invitation (pauses).

Go on...
That man didn't even come to the crematorium. It is shocking that he didn't feel like hugging her for one last time. He just came to Kokilaben Hospital for a brief time and slipped away. I think he was scared that Pratyusha's friends would beat him up. Agar woh galat nahin hai, toh usko dar kis baat ka hai?

Rahul says he was partying with Pratyusha on the previous night...
And the same night, Pratyusha called up our common friend Leena Dias to say that she wanted to come out of her relationship with Rahul! Do you think Pratyusha was a psycho (pauses)?

Please continue...
Leena is feeling immensely guilty that she didn't rush to Pratyusha that night to be beside her.

Did you advise her anytime to part ways with Rahul?
Many times, but love is blind. Samajh sirf tab aati hai jab chot pahunchti hai.

What's your opinion on her ex-boyfriend Makrand Malhotra?
I don't know why they broke up because Makrand was a part of her life before Bigg Boss 7, but I think that Makrand is a very sweet guy.

Buzz is, Pratyusha was pregnant...
That's not true.

Do you suspect foul play in Pratyusha's death?
I am not saying that Rahul killed Pratyusha but we must get to the bottom of this. We want to know the truth. Why is Rahul lying that everything was hunky dory between Pratyusha and him? I want to know every detail that led to Pratyusha's death. I want to know if it was suicide or murder. I will not rest till then.


Image Source: vk, Indiaforum, Junglekey, SpotboyEteam & fuzionproductions