Priyank Sharma Reveals Who He'll Choose As His Valentine Date- Divya Agarwal, Benafsha Soonawalla Or Hina Khan?
Ahead of Valentine's Day, Priyank Sharma unleashes his romantic side in a conversation with us as he talks about his idea of love and his special plans for the day.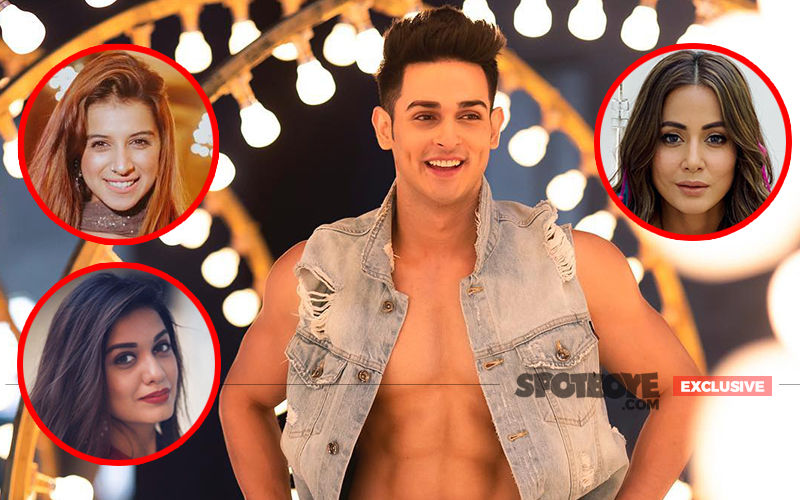 Priyank Sharma is busy promoting Puncch Beat
, but on the special occasion of Valentine's Day, we decided to engage in a quick rapid fire session with the actor to know his romantic side better and his idea of the perfect date.
What are your Valentine's Day plans?
Nothing, I'm busy with the promotions of Puncch Beat.
Can you remember details of your first Valentine?
I think I was in the 11th standard and I guess it was McDonald's or maybe Pizza Hut. Those days, we used to get pocket money from our parents so we could afford only this much.
Your idea of a perfect date?
For a perfect date, I would think of a beach view and I'm just sitting with a glass of drink maybe. So, yeah just chilling with my partner. But since, I don't have any right now so, sad Valentine's Day for me.
Whom would you like to take out on a date- Hina/Benafsha/Divya?
The Valentine's date. The last name was actually the past so I don't want to include that. Between Hina and Benafsha, well actually, Hina will be accompanied by Rocky, so main aur Ben bache, hum dono hi chale jayenge.
Which Bollywood actress would you like to take out on a date?
Honestly, I have no idea!
How do your parents react to your relationship rumours?
Never. My mother has known me as a good boy always. If I have been with a girl in my life, she has known her. She's spoken herself to the girl so that everything is correct.
Any tricks to impress a girl?
Be yourself because if you start impressing a girl galti se aap who shaksiyat ban sakte hai jo aap nahi hai, so just be yourself. And if it suits and matches and she is fine with it, then you have got the love of your life. So, don't try to change yourself to impress yourself.
Do you believe in love at first sight?
Yes, I think I don't want to share it but it happened when I was in school, so people know about that story.
What kind of gifts impress you?
I prefer giving people, honestly.
What extent can you go to make a girl feel special?
Any extent, if the girl is with me, I can do anything for her. I will try my best. I'm not saying I'm the perfect boyfriend out there, no! I may not be, but I'l try.
Which song comes to your mind when you hear the word 'Love'?
Dil Diya Gallan from Tiger Zinda Hai, I love that song!
Image Source:- Instagram/priyanksharmaaa/
benafshasoonawalla/divyaagarwal_official/realhinakhan/_divyank_143