Producer Rajan Shahi Speaks Straight From The Heart: 'Shah Rukh Khan Inspired Me To Become An Actor, Rejections Made Me Pack My Bags'- EXCLUSIVE
Rajan Shahi is television world's one of the most renowned producers. But the man has an elaborate past and an interesting story of struggle. We spoke to him in detail about his tough days and journey to reach where he is today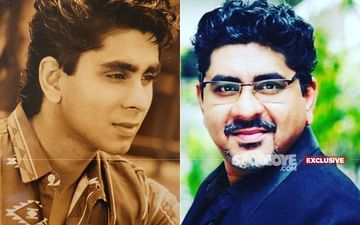 Rajan Shahi- the creator of shows like Yeh Rishta Kya Kehlata Hai, Yeh Rishtey Hain Pyaar Ke and now his latest presentation Anupamaa, starring Rupali Ganguly and Sudhanshu Panday, is one of the top producers of the television world.
Known for his storylines and execution, Rajan Shahi too has an interesting past and history of struggle. We spoke to him in detail, where Rajan spoke about his tough days and narrated how from a struggling actor he became a renowned producer. Excerpts from the conversation below:
What attracted you to this industry?
I completed my education in Delhi but my maternal grandfather, Mr P Jairaj was a veteran film actor and a Dada Saheb Phalke Award winner. His journey is noteworthy as he evolved as the cinema evolved. He started from silent films and was active for a very long time. So, my fascination for the industry and craft of filmmaking was because I used to spend a lot of time with him. During my college, I used to come down to Mumbai for 2-3 months during my holidays and assist many big names of the industry.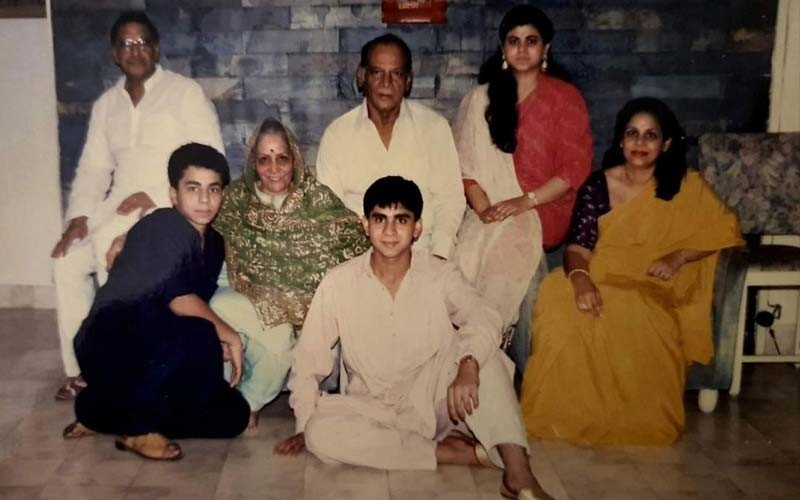 Like?
I assisted Gulzar Sahab, Sanjay Khan and Lekh Tandon. So, it became sort of a natural way for me to understand things behind the camera. Then, I also joined an ad film company while I was studying and in that period I did around 20-30 advertisements as a production assistant.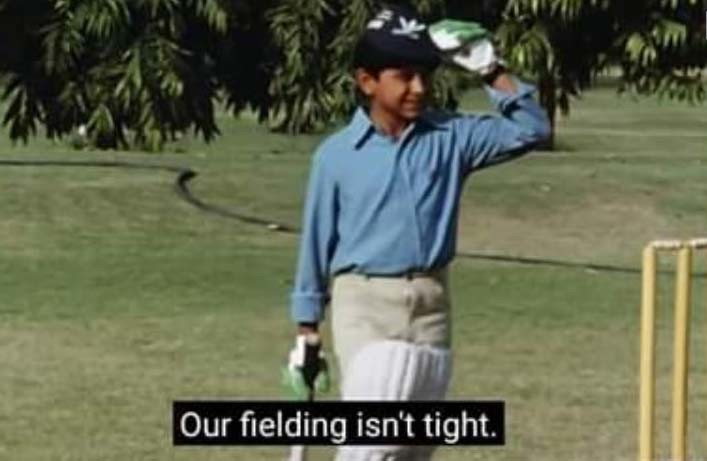 Why did you choose to become a producer/director when you started off as a child artiste?
When I was an 8-year-old, I did a small role in a film called Masoom. So, the producers of the film were family friends and they had come down to Delhi with the whole crew for shooting the film. They asked me to do that small role of Saeed Jaffery's son as they required me only for 2-3 scenes. But when I completed my graduation in 1993, my grandfather and I were keen that I get into acting. In fact, he got a portfolio clicked for me. I was somewhat inspired by Shah Rukh Khan at that time as he was from the same school. He was 6 years senior to me. And I used to think if he can come and make it big in the film industry, why can't I? During that period, I struggled a lot as my grandfather and I were very clear on the fact that the path and struggle will be mine. So, I remember I met every filmmaker and TV producer but nothing happened.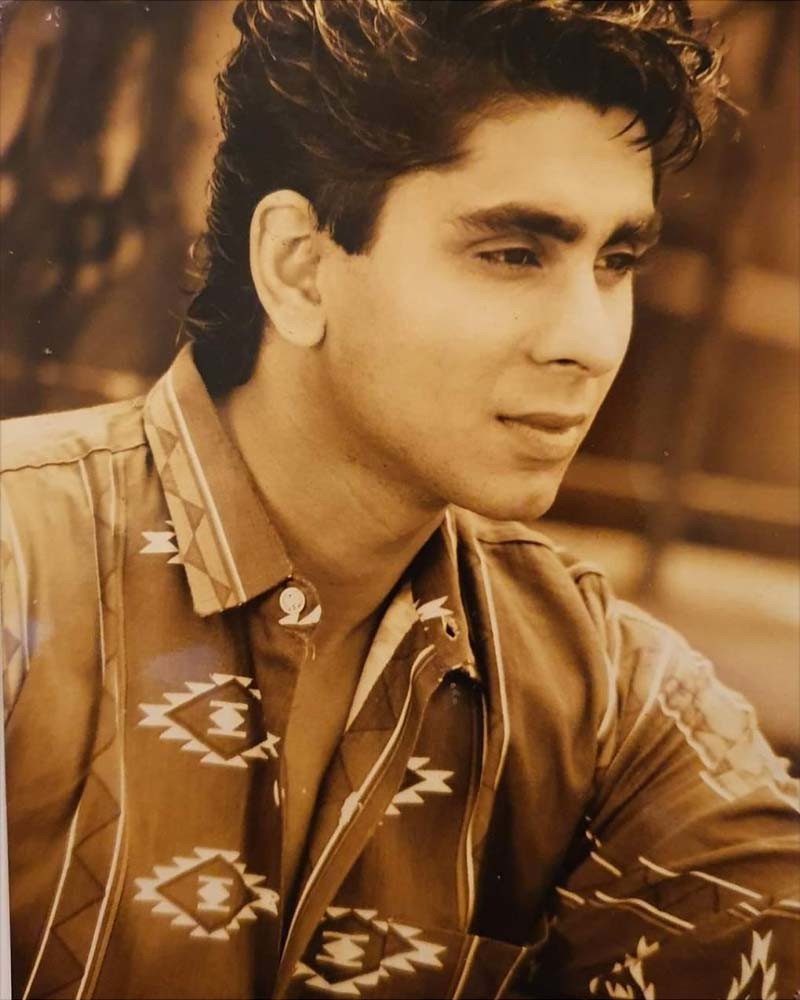 So that made you give up on acting and move towards direction?
While my struggle was on for becoming an actor, I used to stand in the crowd in many advertisements as the money used to be very good- like 500 per day. And I didn't want to take any help from the family, so I thought it's a good way to make money. In that process, I got lucky as one of the directors spotted me and gave me two solo ads- one was for Hero cycle and other was with Milkha Singh. But one incident happened with me which became the turning point of life.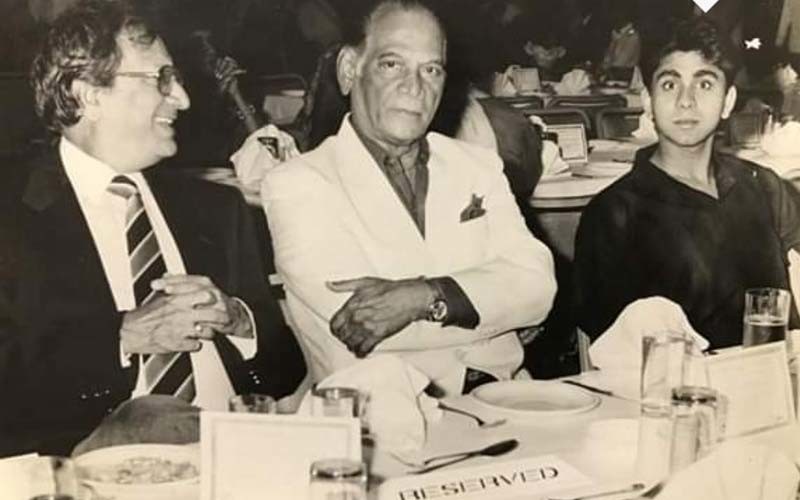 And that was?
I did an episode on Doordarshan show Zamana Badal Gaya Hai starring Aruna Irani and Tiku Saltania. It also starred Urvashi Dholakia in it and in that episode, I played her brother's friend who comes and tries to flirt with her. I didn't do it well and took a lot of retakes. I remember on the second day, I asked the production guy that can you please give me my conveyance as I had no money. And that production guy (would not like to name him) but said while I was eating my lunch on the set, "Dekho aajkal ke strugglers kaise hain, inko kaam bhi do khana bhi khilao aur paise bhi maangte hain". I felt extremely hurt and got demoralised and suddenly my shot came and I couldn't perform well. That night I sat out of my grandfather's house and thought, am I really good at it? Do I really want to act? Should I struggle more? And at the same time, I realised that I enjoyed the time when I was assisting the makers. I was happy to have everything in my control . Also, I used to research a lot on International cinema, directors, filmmakers, which used to excite me.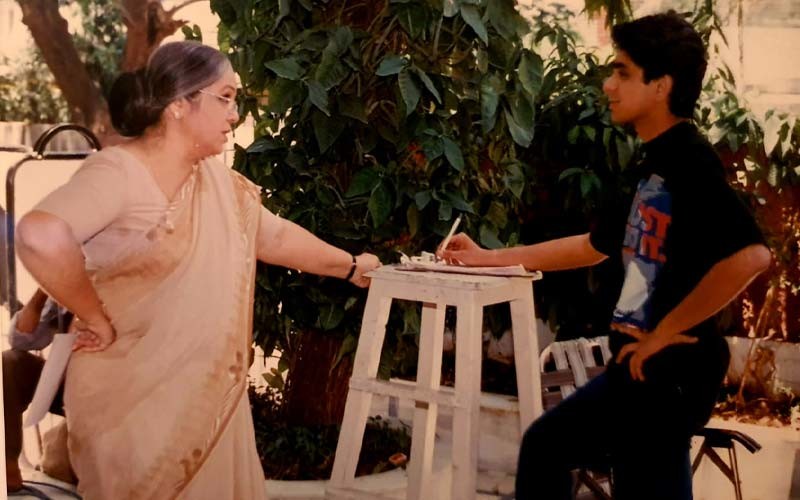 Who did you discuss this with then?
An astrologer, who was very famous at that time in the Industry. So with the help of my brother, I met him and showed my kundali and everything and said you have no scope of growth in Bombay especially near the sea. And that really impacted me after which I packed my bags and went back to Delhi overnight, sitting in a general compartment of a train. I was so disturbed with the incident, I just wanted to go away from the city. I travelled without food and water, sitting at one place for 24 hours as in general compartments you can't move. I reached Delhi on the day of Diwali and my parents were very surprised to see me. As they had been very supportive towards my vision, they were shocked when I told them that I don't want to go back there and I will join our business here. Two days passed by and one day my father came to my room and said, "Pack your bags and go to Bombay. And I was amazed listening to that. My mother explained to me that we don't feel you have tried enough. We are there for you always but we don't want that one rejection to change your mind completely. Honestly, I was very angry at my parents that time, and didn't release the fact that they were giving me a very positive kick.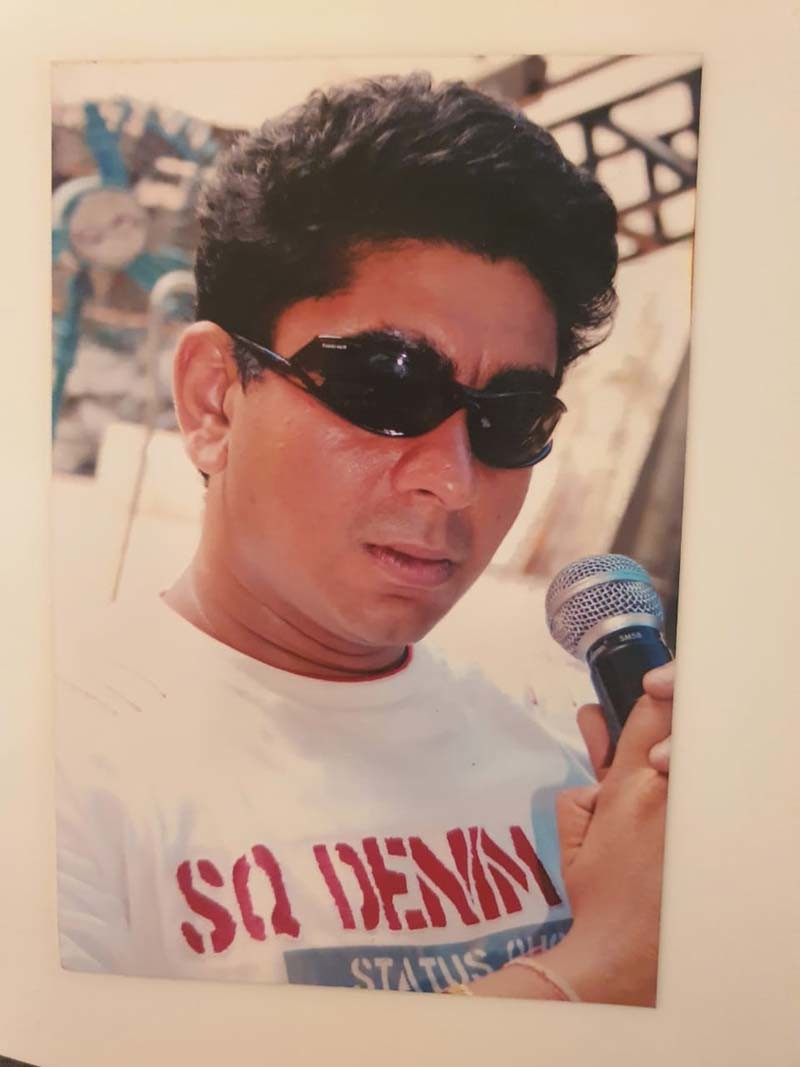 So you tried acting again?
No, this time I told my grandfather straight, "I don't see myself as an actor and I want to get into direction now." At the time of my acting struggle, I used to chase director Ravi Rai a lot- who was directing many big shows of that time. His series Imtihaan was a super duper hit. Whenever I used to chase him for work in acting, he used to tell me agle hafte call karna batata hoon. But didn't give me any work. There was another director of that time Arun Frank who used to travel by bus and just to get a chance to speak with him I used to take the same bus. So that I can request him to keep me as his assistant in direction. I was getting a chance to become an 25th-26th assistant in film but my grandfather advised me to look at television instead of becoming an assistant of a very big film director, as he felt television is a medium for tomorrow, though it was looked down upon and people used to have a very condescending attitude.
And you got the job?
Yes. Finally, I got a job in an advertising company where I was assigned for transferring tapes. It was not exactly the job I was looking but I wanted some money and somewhere I had to make a beginning. I was doing my job but wasn't happy and I had lot of angst against Ravi Rai. Though he was a big name in the industry, I was like mujhe inko ek baar sunake aana hai. Main kitna bhaga hoon inke peeche. So, one day in Goregaon he was shooting at a location called Moon Villa. The minute he saw me, he said, "Are yaar tum agle hafte aana main bataunga agar kuch role tumhare layak hota hai." So, I said, "Sir, I have just come to say that I am never going to see you again. I have just come to say I am doing something which I am not very excited about but I always wanted to work with you. From tomorrow, I will never come hound you on your set or disturb you." I left from there and was waiting for my bus and was feeling very thirsty at that time. I went back to the set to drink water and while I was having water I got shocked when I saw Ravi Rai staring at me. He called me and told, "Rajan I can't assure you work of an actor but you can assist me from tomorrow" and that was a huge thing for me. My journey in television had finally started.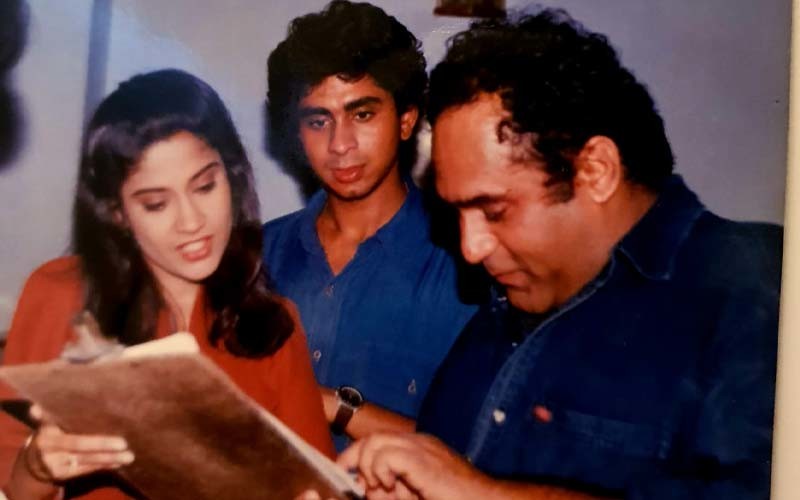 What all shows you directed after that?
I assisted him for his serial Imtihaan and being a fast learner he put me in production team too. When he started producing his own show Sailaab, I got to learn every craft as he put me into post production also for sometime. One day Ravi Ji was busy with the shoot of Mukesh Bhatt's film and hence he gave me an opportunity to direct Sailaab all by myself. And that's how his trust on me grew as a director. He and his brother, Anand L Rai, we all became very close. For 7-8 years, I worked with them and finally in 1999 I got my first break as an independent director with show Dil Hai Ki Maanta Nahi which had Rupali Ganguly and Vishal Singh as lead.
Your ex wife Pearl Grey had an important role in your career. Can you tell us something about her?
Pearl used to write stories for a show, which aired on Zee TV. One day Ravi Rai asked me to get in touch with her and I was surprised to see her personality as it was so different from the kind of writing she did. And then she told me, "I write everything by myself on paper and don't use typewriter and stuff." So, I was impressed and told her to show me those pages. That time she was planing to make an entire show and manage all the creative aspects. She was quite instrumental in giving me my first break as a director. We got married and she was very supportive towards all my decisions. I remember while I was directing the weekly shows, I was offered to direct a daily soap and it was like a terror to me. I said no as I was under the illusion that one day this daily soap idea will go away and weekly will come back. To me, the concept of daily soaps sounded like a factory where you are just passing your work to one another. So, my wife told me that if I am not comfortable, I shouldn't be doing it and rather start looking for a film project. And then came a tough phase again, when I started making calls to people for work. Amidst of that I had got a call from Tony Singh for directing Jasssi Jaisi Koi Nahin. But I refused that too as I wanted to do films.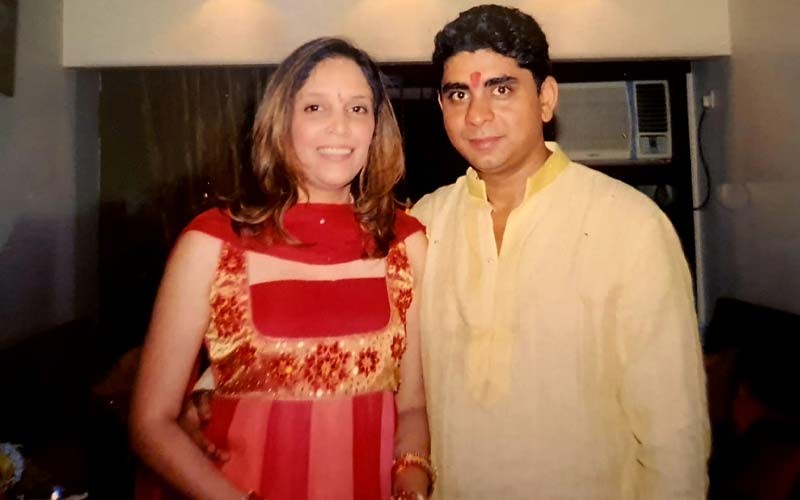 Go on...
As they say, Never say never, well, that became true for me. I still say to my team that never use that word. I feel whoever wants to stay for a long period in the industry needs to see that phase where you have to sit at your house with no work to understand the worth of work. That time my friend, Amit Saxena who has directed Jism, was shooting for his new film in Sri Lanka. I had decided to get into films, so we had an agreement with the producers that first film Amit will direct and I would help him in the entire process and in the second film I will direct the entire film and he will help me. Pearl was writing the script of that film. So, I went to Sri Lanka for 3-4 months after almost 9-10 months of sitting at home and some financial disturbance occurred due to which film was incomplete and we got stuck in Sri Lanka, as the producer ran way. We had no money even to comeback. The film had Shiny Ahuja and Karan Oberoi. Somehow we managed to arrange for tickets and comeback home. I remember the moment I landed in Mumbai and went home I didn't have money to pay the auto person. I took it from Pearl and gave him. After that I went to Tony Ji immediately and asked him if his offer was still open. Fortunately, he still needed someone. I asked him when can I start and he said from today and that is when I started my career with daily soap.
After that, I directed many shows like Mili, Saathii Re, Kareena Kareena, Maayka and I used to shoot 30 days as I got that immense respect for work and realised that today you have work, tomorrow you may not have. So, I started dedicating myself completely in work. After directing 10-11 daily soaps my journey as series director started with Sunjoy Wadhwa's, Saath Phere.
How did you decide to start your own production house then? You were already doing great as a director...
So, after doing so many shows when I used to take up any show as a director, I took complete charge of it and that time people used to call me a Serial Doctor as I used to enter a show which is not doing well, take charge of it and it started working. Also, by then I had made a good loyal team who stood by me always. which made me feel that now I want to work where I have control in all aspects- right from creation to signing a cheque. So, thanks to all the producers with whom I worked as that helped me to learn from each one. And finally I created this company called Directors Kut' and made the show Sapna Babul Ka... Bidaai and then Yeh Rishta Kya Kehlata Hai and lots more. But in this entire journey, my mother Deepa Shahi has been a big support to me till now. The company name was given by Pearl. Lastly, I'd say that as a producer, the respect for unit and dignity for labour is most important.


Image Source:-instagram /rajan.shahi.543
They say the best things in life are free! India's favourite music channels 9XM, 9X Jalwa, 9X Jhakaas & 9X Tashan are available Free-To-Air. Make a request for these channels from your Cable, DTH or HITS operator.