Raqesh Bapat: I Have Been Approached For Bigg Boss 15, But I Am Still Thinking- EXCLUSIVE
Bigg Boss OTT contestant Raqesh Bapat speaks to us about his participation in Bigg Boss 15, Shamita Shetty and if he is still friends with Divya Agarwal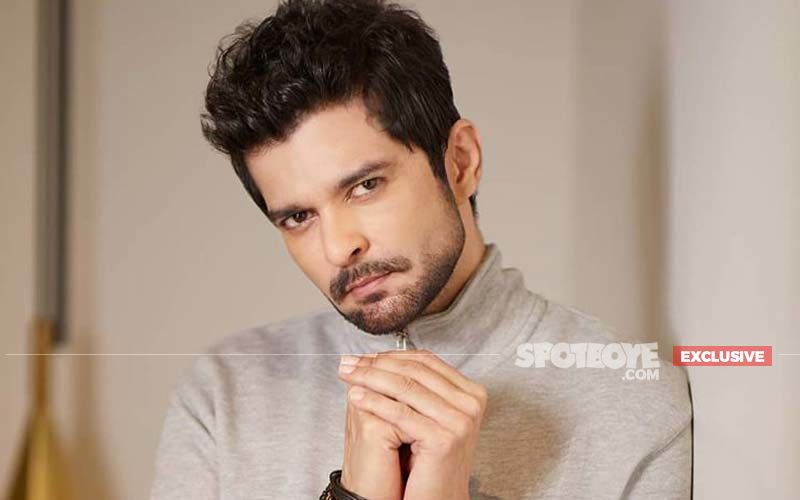 Actor Raqesh Bapat, who recently participated in the reality show Bigg Boss OTT and also became one of the finalists spoke to us about his journey, relationship status with Shamita Shetty, and if he is still friends with Divya Agarwal. Read on;
How is life after Bigg Boss?
It feels like a different world altogether. Although it is the original world, I have started feeling real again.
Do you feel it was your right decision to participate in the show?
Now I do feel it was the right decision because a lot of things came to the forefront which I was running from. I was totally uncomfortable with the crowd. I was a very private person. I have never faced such situations and a lot of demons, which everybody has. Somewhere this house made me understand a few things and I have evolved as a person. Hence, I do feel it was the right decision.
Nishant, Shamita and Pratik will be continuing their Bigg Boss journey inside Bigg Boss 15 house...
I have too been approached for it but I am still thinking if I want to do it. You would know soon.
What is making you think so much?
There are other priorities in my life as well. Before I went inside Bigg Boss OTT house, I had left some projects incomplete which I need to complete now.
What responses did you get after coming out from the Bigg Boss OTT house?
I think it was pure respect. I know I was trolled in between as I couldn't understand the game. And going back and forth. Because I didn't know how to react in certain situations. I didn't know how to voice my opinion in public. Yes, I am a polite person. It was very difficult for me to say no in certain situations. I like to care about my people and don't want to refuse anyone. Maybe that's the reason I was a little apprehensive and dicy about a few things. I am a human being and whatever I did inside was from my heart. People saw that and my family also saw that. They really appreciated that fact and I feel I have only come out as a respectable person. I am glad that my family is with me and they are the one who matters to me the most than what the world will say.
A lot of people think that your connection with Shamita was only for the game. Do you agree with that?
No, I don't. Our connection was not only for the show. I had told her on the show also that let's connect after this. Because we wanted to see each other in the real sense of the world. Yes, we are connected, we talk to each other and meet each other.
Do you feel Divya Agarwal is the deserving winner of Bigg Boss OTT?
I am in no place to comment on that. It's all the audience's choice and decision. Obviously, they loved her. She played the game well and was very competitive.
Are you still friends with Divya?
I am friends with everybody in the house. It is not like the show is over so I will cut off from everybody. In the game, we were put in situations where the human mind reacted in a certain way and not us. That doesn't mean that we will not be friends in the real world. But reel and real is something different. I guess we have a broader perspective when we step out of the house. We don't have to play tasks in real life. So, I am sure this will not impact us.
Image Source: Instagram/raqeshbapat, YouTube/SpotboyE