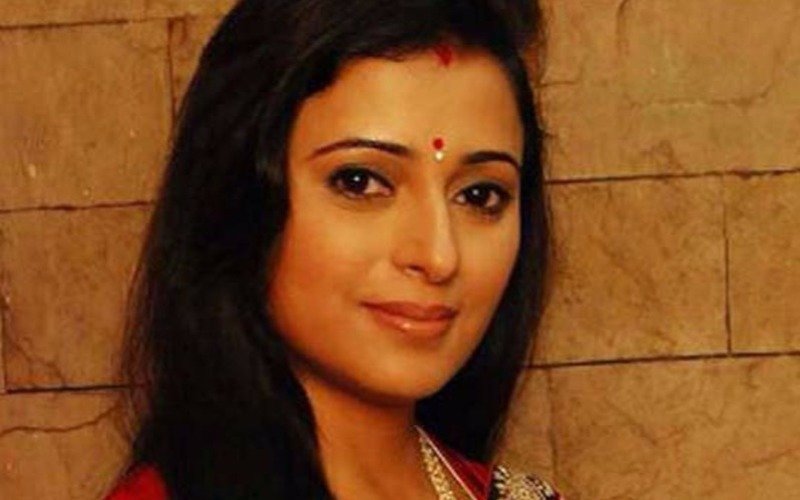 Reena Kapoor, who became popular as Rani/Pari of daily soap Rani Woh Rehne Waali Mehlon Ki, is back on TV with Colors' show Shakti --- Astitva Ke Ehsaas Ki. In an exclusive interview with SpotboyE, the actress, who was away from the limelight for over three-and-a-half years, opens up about the challenges of making a professional comeback and life after marriage. Excerpts…

It's been a long hiatus…

After Woh Rehne Waali Mehlon Ki, I took a break and joined my husband in Sweden. At that point, I received a lot of offers, but I turned them all down. Then, when I decided to come back after a year-and-a-half, I wasn't getting any work. Nobody approached me and I approached no one. Finally, through word of mouth, people got to know that I am interested in working again. Let me tell you, it was tough.


How long was the wait?
2 years. It was more of a forced break.


How has life after marriage been?
When my parents were looking for a suitable match for me, I was really apprehensive. I used to cry... Seeing so many people in the industry with bad marriages and hollow relationships, I used to fear ending up with the same fate. But after getting married to Karan (Nijher), life has been beautiful. Now when I look back, I wonder why I didn't get married to him before.


Image Source: bharatstudent
Was Karan aware of your apprehensions?
Yes, the fear used to show on my face and reflect in my voice. But Karan is such a positive and grounded person, he made me feel very secure. Today, I have no fears or insecurities.


Tell us a bit about your husband...
Karan is an IT professional, but he will soon change his career. My father-in-law is a pilot and my hubby is going to follow his footsteps.


Are your in-laws supportive of your profession?
They are very innocent and nice. In fact, they are very happy and proud of me. They have never had any misgivings about my career.


And what about Karan? Is he okay with you making a comeback?
Karan and I trust each other completely. Had I married a person of my choice, the relationship would have failed miserably. I am a very boring person -- I don't like to socialise or party, I don't even listen to the latest songs. Despite being a part of the glamour industry, I am a very spiritual person. Karan has accepted me the way I am.


Image source: facebook/Reena-Kapoor
You are playing a mother in Shakti… Are you planning motherhood in real life?
No, not really. Karan and I don't think that our life is incomplete without children. We are not in a hurry. It will happen when it has to.


Image Source: hdwpics
Weren't you apprehensive taking up the role?
I have realised that things are different. Even in Aur Pyaar Ho Gaya (Reena's last show before she went on a break), the girl who played my daughter was 17 years old. But I didn't have an option, as I was not offered any roles suitable for my age. In Shakti..., I am playing mom to small kids, so that's okay. I will play the mother of a grown-up woman as well, provided my character has substance.


You are returning to the industry after a break. What changes have you noticed?
The biggest change is that earlier, actors used to play characters their age. A mother or grandmother would be played by a senior actor. But today, while teenagers play mothers, an actress who is 40-45 years old plays dadi/nani. As a consequence, many senior actors are left without work.
Thumbnail Image Source: tvtalks