Shaheer Sheikh On Mahabharat: 'Couldn't Speak To Anyone For 10-15 Days After Shooting The Draupadi Cheer-Haran Scene, Made Me Terribly Sad'- EXCLUSIVE
STAR Plus' Mahabharat, starring Shaheer Sheikh as Arjun, is being rerun currently. We spoke to the actor about the show and also about the memories attached with the character which brought him to the limelight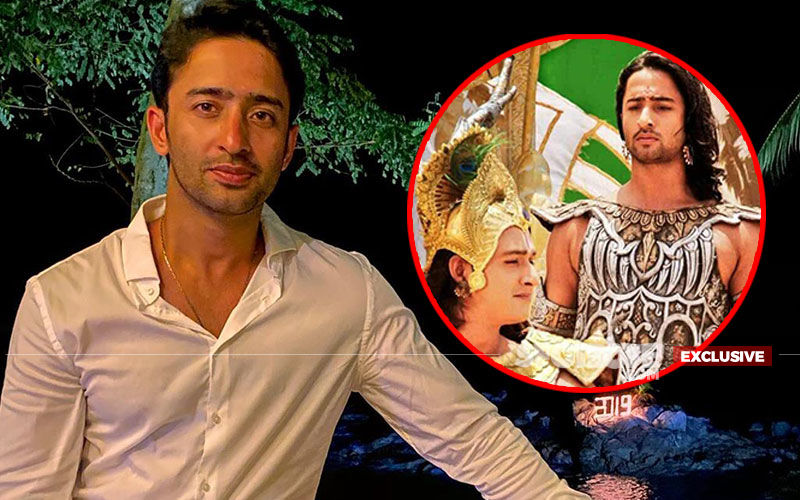 TV actor Shaheer Sheikh's most appreciated work is back on the small screen. STAR Plus is re-running Mahabharat, which starred Shaheer Sheikh, Pooja Sharma, Saurabh Raj Jain and Aarav Chaudhary in lead roles. We got in touch with Shaheer to talk about the return of the show, his lockdown diaries and more.
Excerpts from our conversation:
So, how's the lockdown period going?
I am here in Mumbai at my place, away from parents. If you're asking about my schedule, then it's simple- I make breakfast, wash utensils, clean the house, make lunch and dinner together. In the evening, do some exercise, eat and sleep.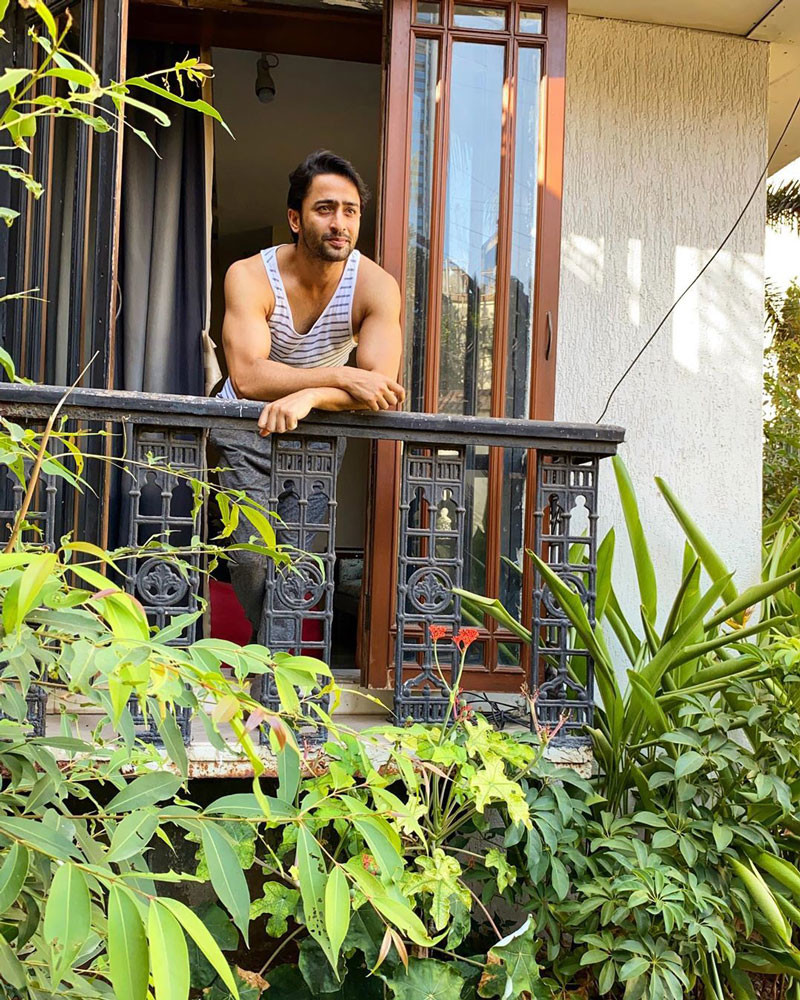 Are you missing your family?
Of course. When the lockdown was announced, I was in Mumbai and couldn't travel. But my parents are surprised that I am calling them everyday or else I used to call them once in a week. They are quite shocked seeing me call them so regularly (laughs).
Mahabharat is being rerun...
Yes, I know and I am very happy.
Can you recall your reaction when you were asked to play Arjun?
Clearly, in fact! When the guy, who was taking my audition told me I am selected, I literally ran away. I told them, "I won't be able to do it. It's very difficult as I haven't done anything like this before."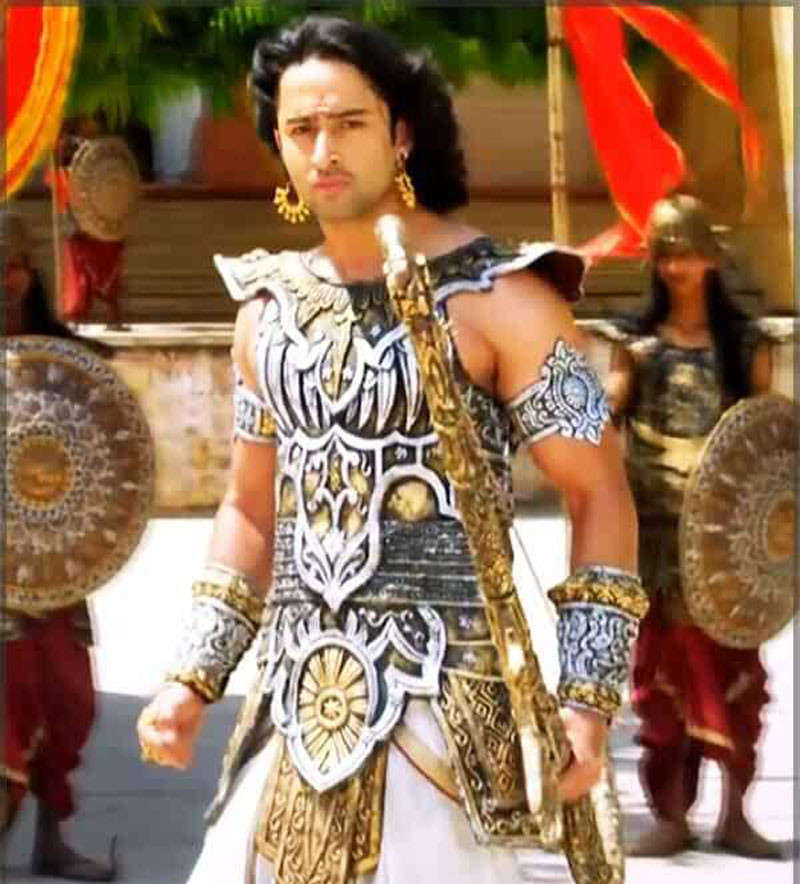 Then what convinced you finally?
Sidharth Kumar Tewary. I spoke to him and he explained me about the character and what's his vision for Mahabharat. He gave me some confidence and I feel it was a good decision.
After you accepted the offer, did you watch the old show, Mahabharat?
I didn't watch previous Mahabharat and that was intentional because the makers of my show wanted characters to talk like normal people and not make it sound like a typical mythological show. Sidharth wanted us to talk in a way that people should feel it's their language.
What kind of preparations did you do for the character?
Luckily, we got some 9-10 months to prepare for the show. A lot of training happened- right from diction to speaking Hindi, Sanskrit, how to hold and use weapons like thousand years ago. Also, horse riding. We used to read a lot as well and the best thing was whenever actors used to meet during the class, they discussed and shared knowledge with each other.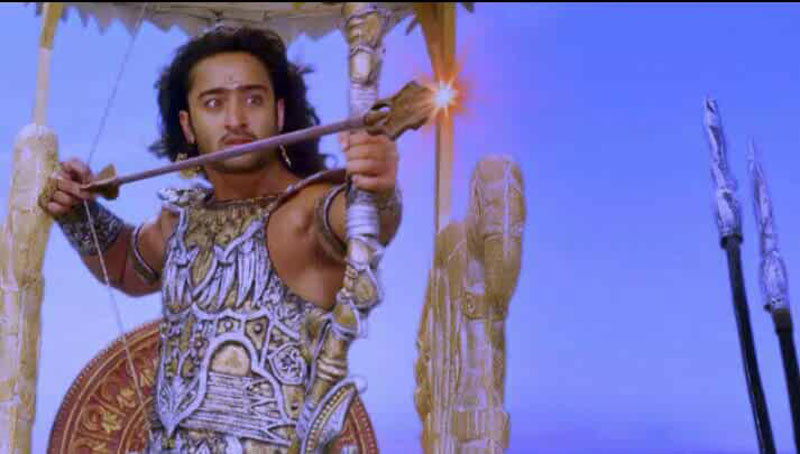 What was your family's reaction when they saw you as Arjun?
They were happy and proud like any parents would have been. At the same time, they couldn't believe it's me as they knew how bad I was with Hindi. All my Hindi teachers used to be really upset with me. So, they were pleasantly surprised to see me talk in Hindi with heavy Sanskrit words.
After doing so many successful shows, where do you see Mahabharat in your journey?
Generally, when you play a character, you give it your blood, soul, emotions and all that you have but Arjun, was quite opposite, it gave me a lot in return. I learned so many things while playing this character. Most importantly, it taught me to be a better person. It helped me to evolve and understand life. I can never compare this to the rest of my characters which I played on-screen because it gave me way more than I could have given it.
Did it help you gain confidence as an actor?
I was lost. I didn't even remember that I am an actor when I used to play this character on-screen. But after Arjun, I certainly felt more confident. When you do a mythological show, it's kind of more challenging than any other show as you are convincing people about something which was said 14000 years back. And then comes the attire and conditions you are shooting in. People might disagree also but I feel it's more challenging than a regular daily soap.
Any scene from the show which you will never forget?
There were two scenes which actually impacted me a lot emotionally. One was Draupadi's chir-haran, after shooting which I got so disturbed that I couldn't recover mentally for 10-15 days. It made me terribly sad, I would not talk to anyone. What happened to her, somewhere still exists in our society.
And the other one was Abhimanyu Vadh after which the brother goes to the chambers of Kauravas and challenge them to fight. Abhimanyu's death was also a high point in the show. And what it did to Arjun, it did to me as well. Since then, I never had any on-screen son or daughter. I used to look at Abhimanyu like that. For me, it was a crazy journey of emotions. I lived the character deeply and actually felt the pain while shooting these sequences.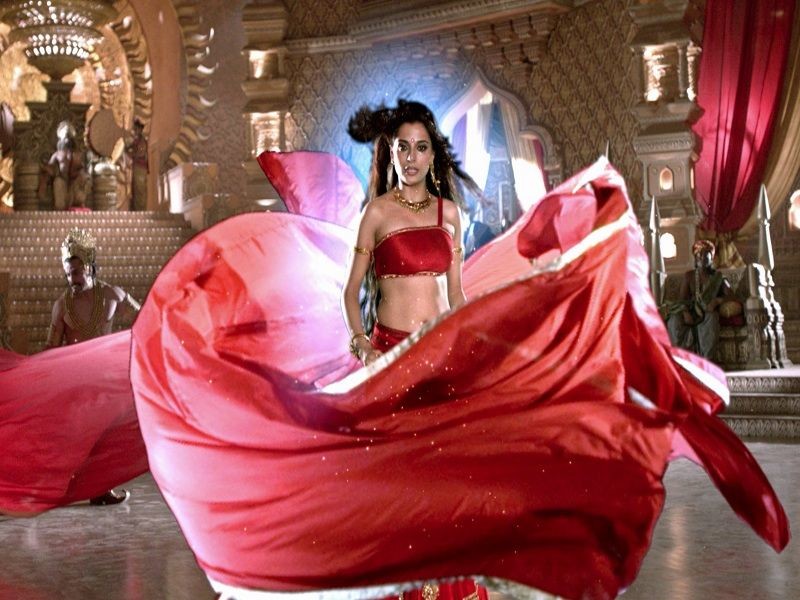 Are you still in touch with your on-screen brothers (Pandvas)?
We are very much in touch. In fact, a few days back, we were chatting on a video call, discussing all the fun memories we had during our Mahabharat times. We still address each other not with our names but with our on-screen relations, like Samrat and Bhratha Shri.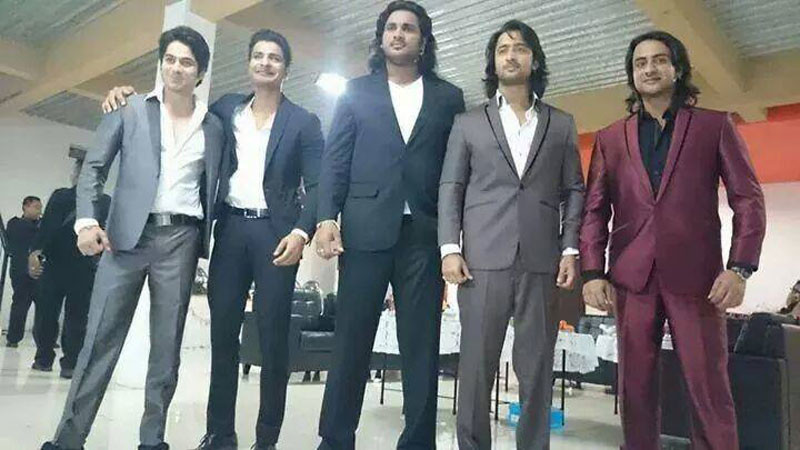 Coming back to the lockdown, do you miss going for shoots?
Not really! Because I wanted to take a break for a very long time. But I definitely miss the people with whom I used to shoot and catch up everyday. The masti we used to do on our sets. But at the same time I feel it's very important to give yourself some time and I think this is my time.
What will be the first thing you'll do once the lockdown is over?
I will stay at home for few more days and not go out. That's my plan. Let things settle down and everything gets normal. See, I feel nature has its own way of fixing things and I also believe human adapt to things very fast. It's time for us to learn from all the mistakes we have done in the past and to co-exist with the nature. But I hope and pray things get back to normal soon.


Image Source:- Instagram/shaheernsheikh, imdb