Shilpa Shinde Help Me Teach Priyank Sharma A Lesson, Says Priyank's Girlfriend Divya Agarwal
Splitsvilla girl Divya who has been defending her boyfriend till now, wants to confront him ON CAMERA...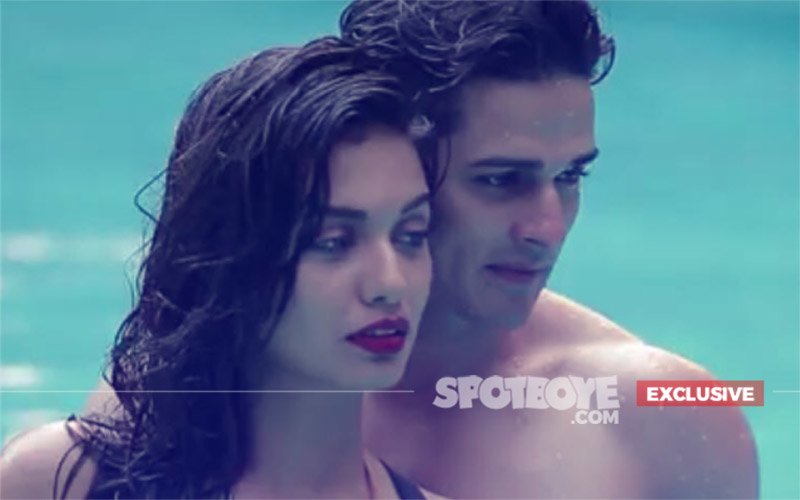 Controversies surrounding Bigg Boss 11 contestant Priyank Sharma don't seem to be ending anytime soon. Recently, Hina Khan made a statement on the show that Priyank has feelings for his ex-girlfriend Nikita Nagpal who's currently residing in United States. This news has disturbed his current girlfriend, Splitsvilla girl Divya Agarwal.

Divya who was defending her boyfriend till now wants to confront him ON CAMERA. They both met on the show Splitsvilla X and fell in love. But now it seems this love story was a scripted one. Divya shared her mind and heart in an exclusive interview with SpotboyE.com.

How do react to statements like the one made by Hina Khan on Bigg Boss 11, that Priyank is still in love with his ex-girlfriend, who is settled in USA?
I'm shocked! Though honestly, I knew about this girl. Priyank had told me that he was dating a girl for 10-12 years. And I understand that they would have been very close. He's only known me for 10 odd months. He told me that he was in touch with his ex-girlfriend. It never bothered me.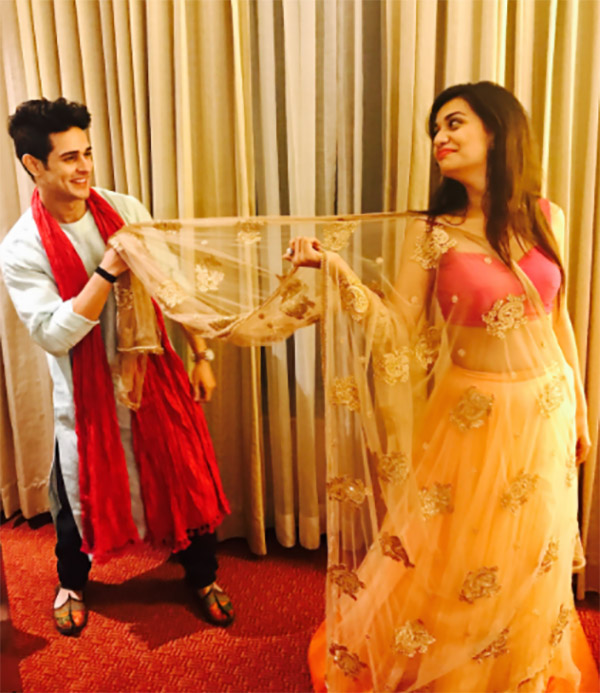 Priyank Sharma And Divya Agarwal

Do you feel that by discussing about Priyank's ex-girlfriend, Hina and Hiten were trying to create a rift between you two?
Not at all! Hina and Hiten met Priyank on the show. How would they know even about his ex-lover? Obviously he told them about her. That's how they know of her existence. It's a shame that he's still talking about her, not me. I would have appreciated if he would have told them about me. He could have said, he was dating this girl and is still friends with her but he's in a relationship with me now.

His statements make me worried. Before entering Bigg Boss, he told Colors that he's dating me. But now, he's discussing his ex. He's giving the media and everyone else, fake vibes. Meanwhile I have always maintained that I am dating Priyank, and that's it.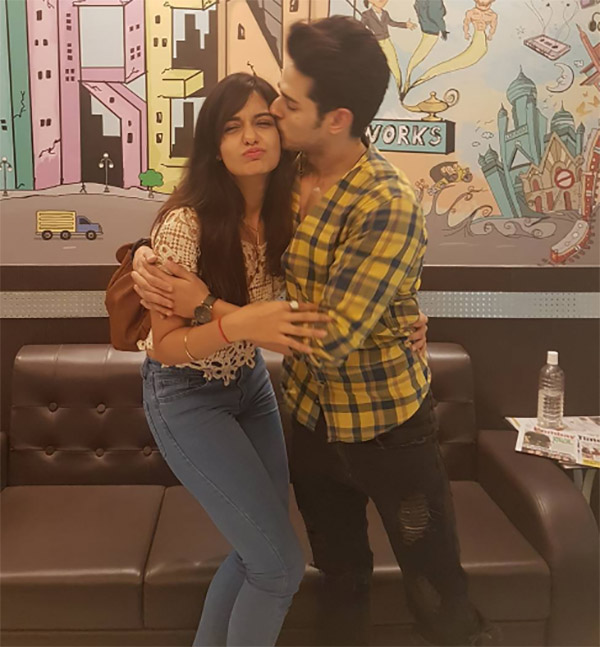 Divya Agarwal And Priyank Sharma

There were rumours that you and Priyank have parted ways?
It's not true. But honestly I would have been happy if it was true. One time he mistakenly unfollowed me on Instagram, and it became a big news piece.

Why didn't you meet him when he came out of Bigg Boss 11 recently?
It was Diwali and we were busy celebrating the festival with our respective families. After Diwali, I went to China for my dance recital. And once I got back, he was already back in the house for his second innings. I think that was another reason that made people believe that we have parted ways.

Are you familiar with the side of Priyank that people are getting to see in Bigg Boss?
Never, the Priyank I knew would support positive things and mind his own business. My parents are also shocked to see him behave in this fashion. My dad was keen to know the person who I'm dating, hence he follows the show. But he is upset because of Priyank's behaviour. Right now I am answerable to my parents, friends, media and fans. I am honestly a big fan of Divyank (fan name for Divya-Priyank). Seeing the moments we have shared on-screen, I fell in love with him again and again. I'm so attached to him, it disturbs me to see his drama on Bigg Boss. I have never seen this side of Priyank. If this is his true self, it's scary.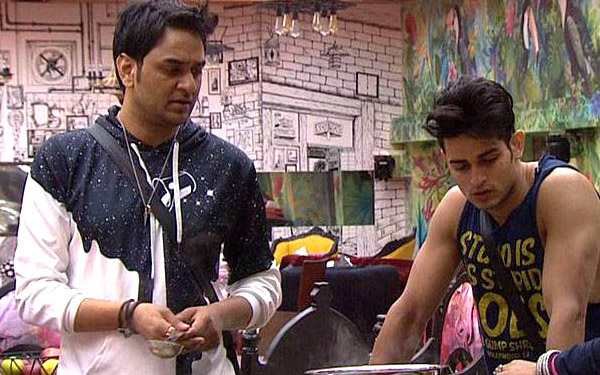 Vikas Gupta And Priayank Sharma

If this not his true self and it's a strategy that he's adopted, I want to say that it's a very stupid strategy. An immature move!

What if you get the chance to meet him inside the house?
I will first calmly ask him what happened? Depends on his answer. If he's rude or violent, he will have it from me. People have seen my good side and bad side on Splitsvilla. They may again get to see my bad side, unfortunately for Priyank, this time he will be at the receiving end. I could probably take special training from Shilpa Shinde to teach Priyank a lesson.

You always said Vikas and Priyank are like brothers. What happened to them now?
I can't seem to understand why. Priyank is acting so differently on the show. He's acting weird with his friend.

At the same time, he is getting close to Benafsha Soonawalla. Her boyfriend, Varun Sood is getting insecure and calling me, asking, what the hell Priyank is upto.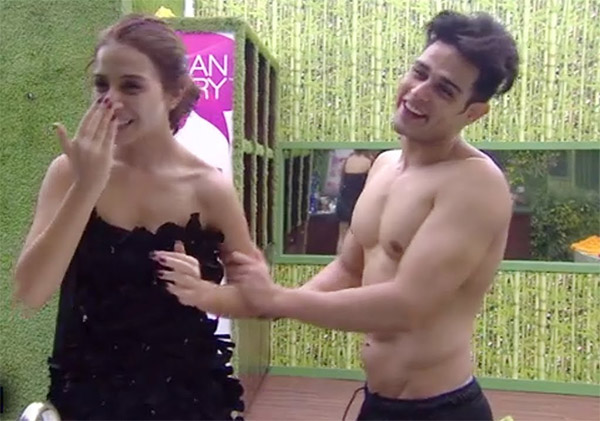 Benafsha Soonawalla And Priyank Sharma

I'm calming Varun all the time. There is already a ruckus outside the house. Brotherhood is also at stake with Vikas. I desperately want to ask Priyank, "What's wrong with you?"

All I know is that I want to talk to Priyank on camera, as our love story also started in front of the camera. And right now not just me, everyone wants to know why Priyank is behaving in this fashion.

Talk to us about your journey in Splistsvilla X?
Splitsvilla was like a dream come true for me. Because it doesn't happen easily that you find your Mr Right on a reality show. I have followed the show for 10 years. I hardly see the couple stick it out after the show. I was quite fortunate that I had a partner who had genuine feelings towards me, and me for him. But now I don't know...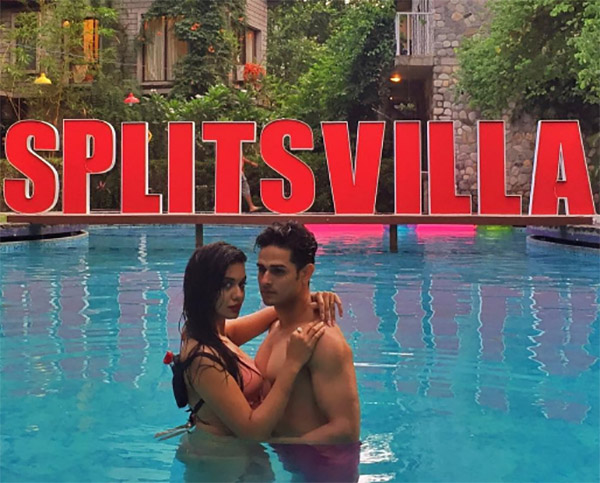 Priyank Sharma And Divya Agarwal

Do you feel like the victim here?
I do feel like that. Earlier I used to feel so lucky but right now I feel stupid because I don't know if what I had was true love. I dont know what to call it. Right now it's taking a toll on my mental and emotional well being.

Lot of revelations came forth since Priyank entered Bigg Boss 11 but you always defended him...
This is how my upbringing is. I have been taught to support the person you love, no matter what. If the statements he made are true, it is very disturbing.



Image Source: Instagram/Twitter/Biggboss11